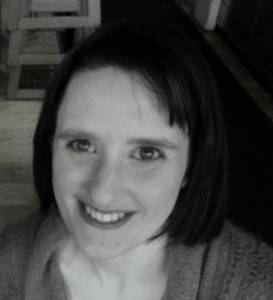 Continuing with our series of work / life balance profiles, we're excited to introduce our brand new TalkMum blogger...
Please say a big welcome to Laura Gibson, who blogs are the award-nominated Chez Mummy. Laura works in PR and is a freelance journalist. In 2012 she also founded Working Parents United, a website to support working mothers and fathers across the UK.
We spoke to her to find out her work life, and how she balances everything:
Hi Laura! Pre-maternity leave, what was your job? And what do you do now?
Before I had my children I worked in PR and still do the same job now (although I've since moved companies). While I enjoy it, it involves a commute which is over an hour each way and I do wish I could work closer to home in case my children need me. I'm trying to remedy this by getting back to my working 'roots' - I was a journalist before moving into the realm of public relations - and writing articles and features for websites, magazines and other media outlets on a freelance basis. It's a slow process because I'm having to combine it with my full-time job, but I'm hoping the effort will pay off in the future and that I can consider freelancing full-time at some point. Hopefully I'll be able to combine it with PR consultancy and media training services, and build up a little business of my own.
What type of childcare do you use?
My mother-in-law! When my husband and I had our first child an opportunity to move much closer to his family arose and we grabbed the opportunity. It means our children have a fantastic relationship with one set of grandparents and our 'childminder' is perfect: flexible, reliable and best of all, free!
What's the most tricky thing about being a working mum? What are the benefits?
I hate the perpetual 'working mum guilt': Guilt that you're not spending enough time with your children; guilt that you're missing out on day-to-day achievements or milestones; guilt when you have to go to work when your child is ill because you have an important presentation to give. The list is endless. I once calculated that my mother-in-law, as our 'childcare provider' got to enjoy my children for up to 55 hours a week (although that in itself is a long slog), while my time with them totalled about 34 hours. That sucks.
The benefits of being a working mum? The money (to pay the mortgage and enjoy a few treats now and again), the opportunity to dress up in nice clothes and having grown-up banter with other adults.
And how do you still find time for yourself?
Time for myself? What's that?! I must admit that this is something I fail spectacularly at. Being a working mother, my focus at home is on my children. After a full day at work, I try to make the most of being with them before their bedtime rolls around. Then, it's a quick tidy up and I'll start thinking about sitting down to write. I have a parenting blog and a working parents website to maintain as well as other bits and pieces of writing work to do. I'd also love to write a book (I have an idea in mind which is, quite frankly, brilliant), but I never seem to be able to find the time!
Laura is a full-time working mother of two fabulous but sometimes fiendishly cheeky young children. When's she's not chasing her brood around the house or wiping chocolate off the furniture, Laura works in PR and also as a freelance journalist. She pens the award-nominated parenting blog, Chez Mummy and in 2012 founded Working Parents United, a website to support working mothers and fathers across the UK.