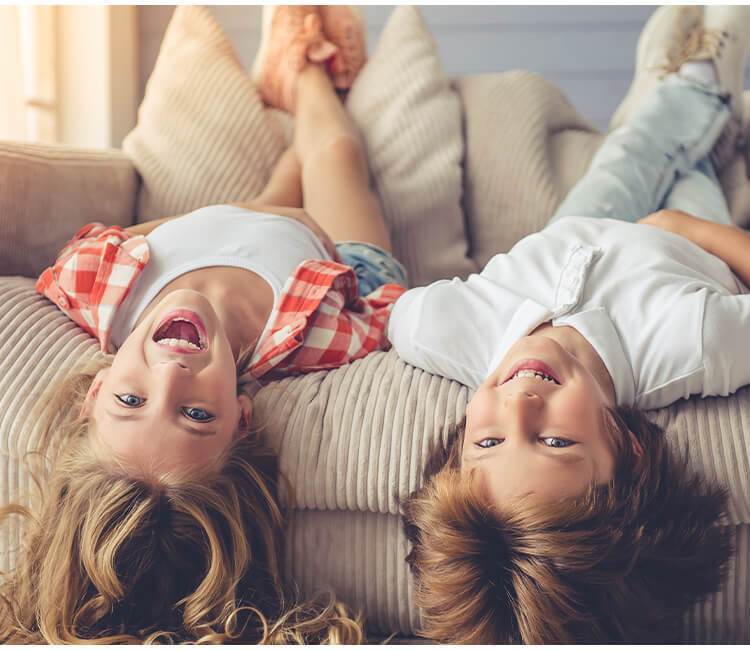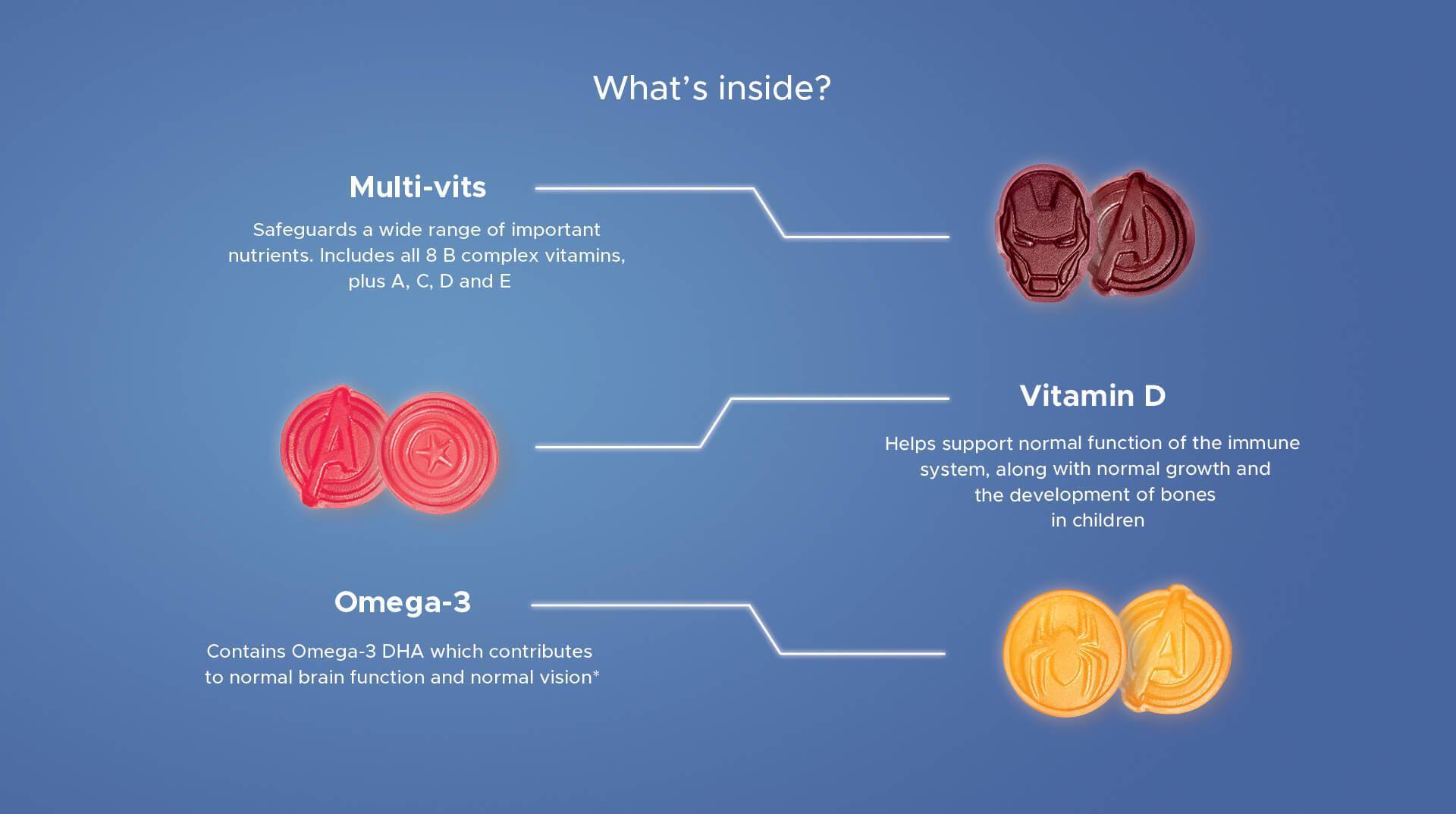 What's inside?
Multi-vits
Safeguards a wide range of important nutrients. Includes all 8 complex vitamins, plus A, C, D and E
Vitamin D
Helps support normal function of the immune system, along with normal growth and the development of bones in children
Omega-3
Contains Omega-3 DHA which contributes to normal brain function and normal vision*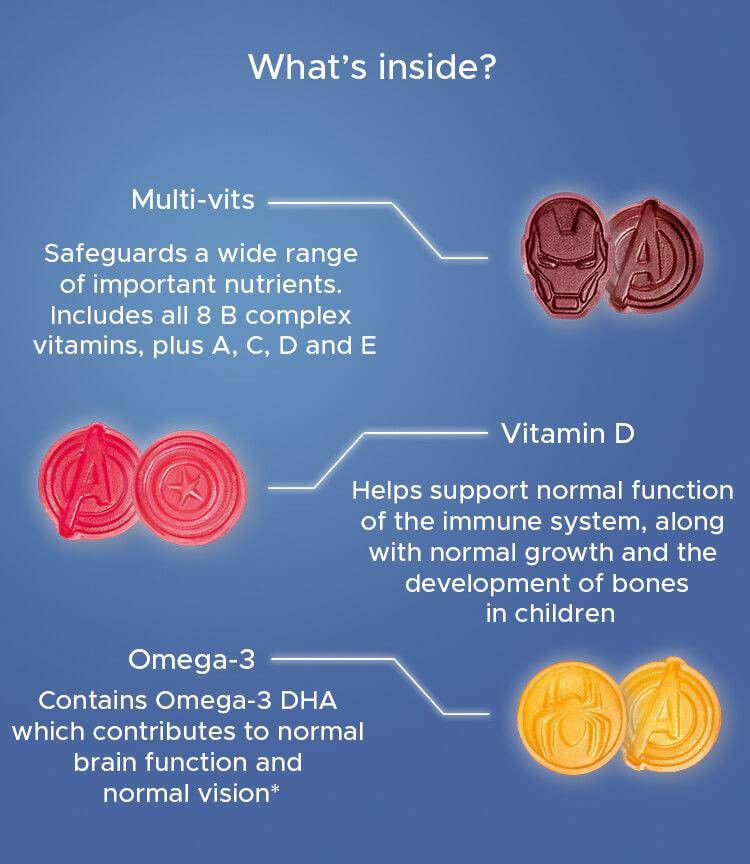 Which Marvel

Is your child the most like?
Your offspring could be a scenery-smashing powerhouse, or crafty genius with a mind for gadgets.

Take this quiz to find out which Marvel Super Hero your son or daugther is most like.
TAKE THE QUIZ