Dog owners love SuperDog
An independent consumer trial showed SuperDog to be a barking success
OF DOG OWNERSWOULD RECOMMEND SUPERDOG
Independent, 8-week, anecdotal consumer trial, carried out in 2020/21 by UK vet specialists Vital Pet Health
Lovingly formulated supplements for dogs
Targeted dog supplement for joints:
Helps maintain flexibility
Promotes joint and dental health
Keep joints supple and active
Also supports all-round health
INCREASE IN REPORTS OF
EXCELLENT MOBILITY IN THEIR DOGS
All-in-one supplement for dogs:
All-round health & wellbeing
Glossy coat and healthy skin
Immune support
Supports mood and behaviour
INCREASE IN REPORTS OF
EXCELLENT HEALTH IN THEIR DOGS
Support Battersea with every purchase
Battersea is here for every dog and cat, wherever they are, and has been since 1860. Registered Charity No.206394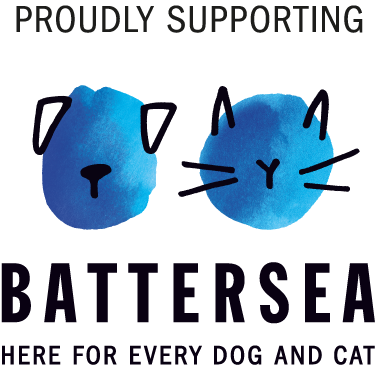 Happy dogs and happy owners
"We have tried supplements in the past and Hobbes has not liked them. Superdog supplements are great, he hears the pack and he comes running"
Owner of Hobbes, 10-14 years old
"We now have a very active dog with a beautiful coat. No longer scratches and bites himself. Very pleased with the outcome"
Owner of Deano, 1-5 years old
"A brilliant way of ensuring she is getting the extra vitamins she needs to help with her mobility and health"
Owner of Myla, 6-9 years old
"My dog has greatly improved since being on these tablets she looks healthy and her coat is beautiful. The stiffness in her back legs has greatly improved"
Owner of Sabah, 6-9 years old
"My dog has improved her energy levels , is much happier going on walks. (Previously a bit of a couch potato) Her appetite has improved and stabilised, have never had so many licked clean dishes. Very impressed with this product"
Owner of Muffin, 6-9 years old
"Really pleased with his improved mobility. It is a noticeable difference"
Owner of Charley, 10-14 years old
SuperDog FAQ
Why has SuperDog been developed?
SuperDog dog supplements have been scientifically developed to safeguard your dog's diet and to help maintain overall health and wellbeing in dogs of all sizes. SuperDog tablets contain a unique combination of nutrients and bioactive elements.
Why is it that dogs may benefit from nutritional supplements?
It can sometimes be difficult to know the exact micronutrient content of what our dogs are eating and often a singular, repetitive diet may not provide the optimum levels of nutrients needed to promote overall vitality. Like humans, your dog requires a complex range of vitamins and minerals to stay agile and healthy. Therefore, pet owners may wish to consider giving their dog a specialist dog supplement alongside a healthy, balanced diet to safeguard their daily micronutrient intake.
Food supplements are not a substitute for a healthy balanced dog feed/diet.
Which product is right for my dog - SuperDog Health & Vitality or SuperDog Joints & Bones?
Both SuperDog Health & Vitality or SuperDog Joints & Bones are suitable for all sizes and breeds of dog.
SuperDog Health & Vitality is a balanced formula of 25 essential nutrients to help promote overall health and wellbeing, with specific nutrients to promote physical performance and skin and coat health. SuperDog Joints & Bones contains 22 essential nutrients that also encourage overall wellbeing with specific nutrients for promote bone, joint and dental health. This may be particularly suited to older, larger dogs or certain breeds that require extra joint and bone support.
SuperDog supplements are not suitable for puppies under 12 months.
Why choose SuperDog?
SuperDog dog supplements have been scientifically developed alongside canine health specialists with a dog's specific nutritional requirements in mind. SuperDog formulas include essential vitamins such as vitamins C, D & E to help protect against harmful free radicals, as well as formula specific nutrients to help support physical performance or deliver joint and bone support depending on your dog's individual needs.
From Vitabiotics, the UK's No1 in vitamin supplements, SuperDog dog products have been developed to provide expert-level care and the highest quality standards.
Are SuperDog pet supplements gluten free?
Yes, SuperDog pet supplements contain no gluten or preservatives.
Meet the Dog Heroes
From a dog that detected cancer to the pooch who learnt to surf, meet the UK's super dogs and learn about their amazing feats! Plus, share your own super dog stories for the chance to win a 6 month's supply of SuperDog.
Canine Expert Dr Paul Manktelow's Top Tips
Owners need to do as much as they can at home to keep their dogs happy and healthy. Here are my top tips to help care for your super dog!