Here's How to Save Money When You Have A Baby
Having a baby is an exciting time, but it can also be expensive – so here are 14 ways to save money when you have a baby.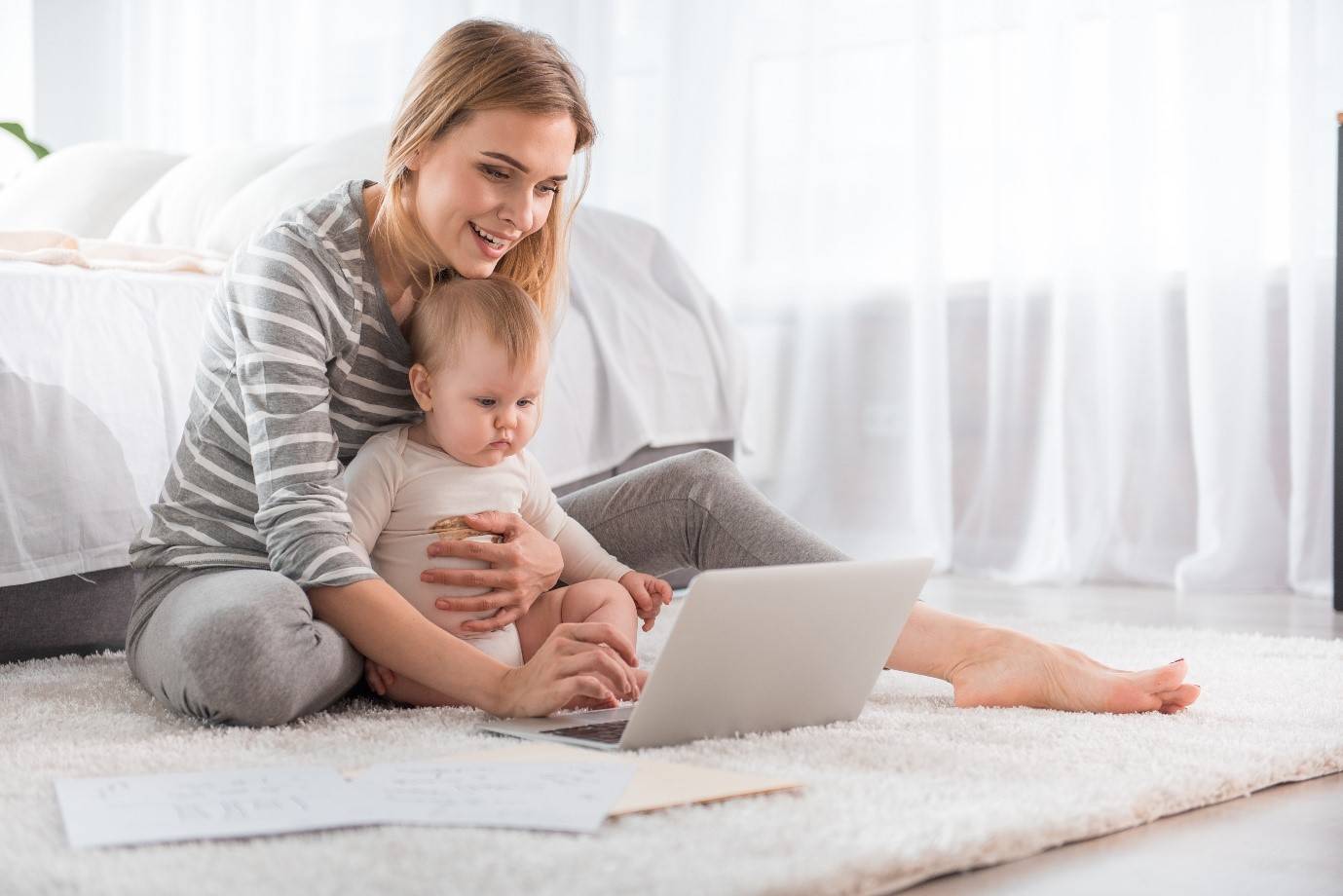 Becoming a parent is a big life change that can also involve big investments in new things for your baby. Despite being small babies can need a surprising amount of stuff! However, don't spend lots of money when you don't have to.
Here Are 14 Ways To Save Money When You Have A Baby
1. Find Out What Benefits You are Entitled To
Make sure you find out about all the benefits you are entitled to when you have a baby. Read this government guide to financial help when you have children. And if you applied for free NHS dental care and prescriptions when you were pregnant, did you know you're still entitled to this until your baby is one?
2. Sign Up For Parenting Clubs
Several supermarkets and chemists, including Boots and Asda, offer parenting 'club' style memberships, where you sign up in exchange for loyalty points, discounts and the occasional freebie.
3. Bag Your Free Baby Box
If you're in Scotland, did you know you are entitled to a free government baby box? As well as containing clothes, bedding and useful baby items, the box itself can also be used as a crib for your baby to sleep in. You could also use it for storage or as a memory box once they've outgrown it. Find out more here.
4. Only Buy What You Need
While it is tempting to buy multiples of everything and every gadget going, you often need less than you think. Read this NHS list of what you need for your baby to see what the essentials are and how you can save by not buying the things you won't use and don't need.
5. Consider Cloth Nappies
While cloth nappies are more expensive to buy initially, in the long run using them can work out cheaper – and more environmentally friendly – than buying disposables. As it doesn't have to be all or nothing either, even if you just buy one or two reusable nappies this can help. Some councils also offer financial incentives for investing – find out if yours does here.
6. Use Own-Brand Disposable Nappies
Supermarkets own-brand nappies can work out much cheaper than the big brand names, without any compromise on quality. Try a couple of brands and see, website Bum Deal highlights price differences and deals. It can also help to buy in bulk, if you can.
7. Rent Baby Items Instead Of Buying
It may be cheaper for you to rent big ticket items like prams instead of buying. Search around to see if you have a local service. If you have a local Library of things you can also see if there's anything you can borrow for a small fee.
8. Ask Around For Hand Me Downs
If you have friends or relatives that already have babies, we bet they will have lofts-full of baby items they are itching to give away. You can also find a local 'buy nothing' group, a community-minded initiative where items are given away for free. Find out more here.
9. Buy Second Hand Items
While there are some baby items you should always buy new, such as car seats and mattresses, there are lots of items you can get second hand bargains on – like prams, slings, clothes or cots. Check charity shops, eBay or Facebook Marketplace for local bargains.
10. Find Children's Charity Shops
Charity shops are great places for buying baby clothes, which often aren't worn for that long. Some charities have specific baby and child-only branches and sell nearly-new items at bargain prices. Check out Fara Kids charity shops, which had boutique-style baby shops, and also sell online.
11. Ask For Practical Gifts And Bigger Sizes
If you're lucky to be given baby gifts, and anyone is kind enough to ask you what you need first, ask for practical everyday items like vests and babygros. People tend to buy cute baby outfits that look great but don't get much wear, and it's always better to stock up on the basics. Ask for bigger sizes your baby will grow into, too.
12. Use Store Loyalty Cards
If you're stocking up on nappies and creams, make sure you use store cards or loyalty cards to get discounts and points to use on baby items. Boots, Tesco and Superdrug – among others – all offer loyalty schemes which can help.
13, Can I Breastfeed In It?
If you're breastfeeding your baby, you don't need to spend a lot of money buying new clothes. Look at what you've already got that would work – you can feed in most things with button or zip front, or a stretchy neckline. You can also wear a vest under any top, which means you're less exposed when you lift your top up to feed. Join Facebook group Can I Breastfeed In It? Which has a huge amount of hints and tips for feeding-friendly clothing.
14. Look For Free Baby Class Trials
If you're keen to try out new activities with your baby, a whole host of local classes are usually on offer, from baby yoga to music classes. Most will usually offer a free taster class to see if you like it.
If You've Just Had A Baby. Here's Our Postnatal Vitamin Range
If you've just had a baby, did you know our Pregnacare range includes products for new mums? Find out more about our Pregnacare postnatal and breastfeeding vitamins. Look out for our 'three-for-two' product offer, where if you purchase any three products across our entire range, the lowest priced product will be free. More details at https://www.vitabiotics.com/ 
Once You've Read Our Money-Saving Tips For Babies, Read These Posts: