Here Are Ten Facts About Your January-Born Baby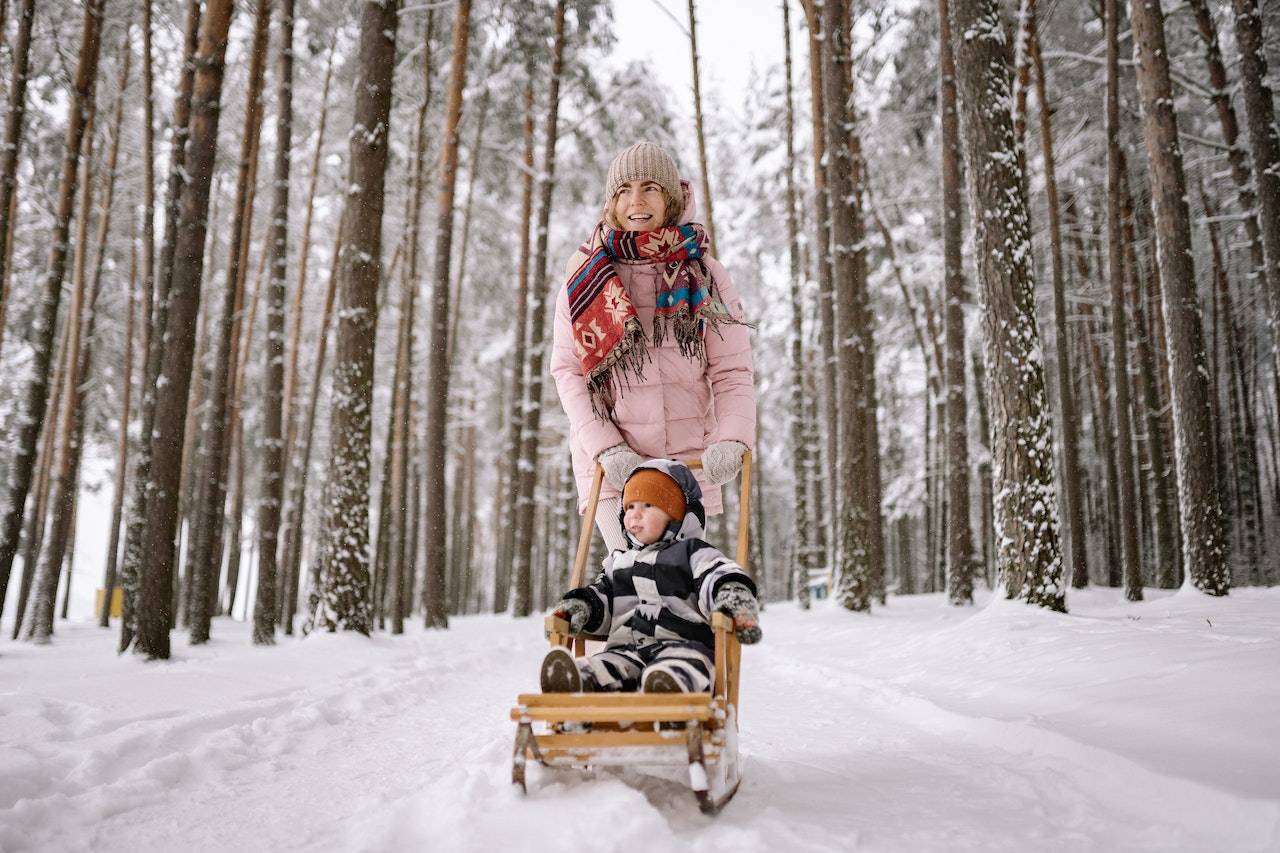 Are you due to give birth this month or have a child who was born in January? Here are ten facts about January babies, including January star signs, January birth stones and famous people born in January.
Here Are Facts About January Babies
All About January Babies
Your January baby might be as chilled as the weather. Studies show that people born in the winter months are less irritable and less prone to mood swings than people born in other seasons.
Stuck on a project? A recent Time study revealed that people born in January and February tended to show higher levels of creativity and imaginative problem-solving. Ask your - older - January-born next time you need creative help.
A study from the University of Vienna shows that men, but not women, born in November, December, and January are more likely to be left-handed.
The January birth flowers are carnations and snowdrops, two flowers that actually grow in winter
January babies have the garnet as their birthstone.
Your January baby might be headed for the boardroom. An analysis of leaders the top 500 listed companies showed that the top five CEO-born months include January, along with March, April, November and October.
Your January baby will be a Capricorn or Aquarius
Famous People Born In January
Christmas may be over, but the celebrations are just getting started for these famous people who were all born in the month of January.
Frankie Bridge, singer and presenter
Kate Middleton, The Duchess Of Cambridge and Princess Of Wales
Lewis Hamilton, F1 champion
Zayn Malik, singer
Pixie Lott, singer
Kate Moss, supermodel
Jessica Ennis-Hill, Olympian and sportsperson
Nigella Lawson, chef
Claudia Winkelman, TV presenter
What's The January Birth Stone?
The birth stone for January is the garnet. Did you know the word 'garnet' is derived from the 14th century Middle English word gernet, meaning 'dark red' and the Latin word 'granatum', which means 'seed,'? It is called this because of the gemstone's resemblance to the red seeds of the pomegranate fruit.
What's The Star Sign For January Babies?
If you have a baby born in January, their star sign will be:
Capricorn (22nd December – 19th January)
Your Capricorn baby is likely to be sensible, stubborn, decisive, focussed, organised, hard-working and mature
Capricorn children can appear more mature and older than they actually are, with quite a serious outlook even from a young age.
As they grow into school age, they often become hardworking and unlikely to get distracted
Be careful what you say in front of your Capricorn, as they will pick up on every little comment you make.
Aquarius (20th January – 18th February)
Expect the unexpected with your Aquarius baby. They are often highly intelligent and love to explore new places with a fearless attitude. They are likely to be an individual, changeable, boisterous and charming.
Your Aquarius will likely be emotional with a stubborn streak. However, they are also known for empathy and they love the company of others. Forgetfulness is a common trait in Aquarius children so don't be frustrated when they don't do what they've been asked.
Encourage your mini-Aquarian to see a job through right to the end. This will help teach them staying power.
Number 1 Songs In January:
What was the number 1 song when your baby was born?
Was your January baby born in 2022? These were the number 1 songs:
From 30th December 2021 it was Sausage Rolls For Everyone, Ladbaby featuring Ed Sheeran and Elton John
From 6th January 2022 it was Merry Christmas by Ed Sheeran and Elton John
From 13th January it was Easy On Me by Adele
From 20th January it was ABCDEFU by Gayle
From 27th January it was We Don't Talk About Bruno by Disney's Encanto film cast
If your January baby was born in 2021, there were four number one songs during January:
From 24th December, Sausage rolls for everyone, Ladbaby ft Ed Sheeran and Elton John
From 7th January, Last Christmas by Wham
From 14th January, Sweet Melody by Little Mix
From 21st January, Drivers License by Olivia Rodrigo
If You've Just Had A January Baby
If you've just had a baby, did you know our Pregnacare range includes products for new mums? Find out more about our Pregnacare postnatal and breastfeeding vitamins.
Once You've Read About January Babies, Read These Posts:
Read our facts about September babies, October babies, November babies and December babies
How to decode baby body language