If Your Child Is Starting Primary School, Here Are 12 School Uniform Tips For New School Parents
Is your child starting school this September? Here are 12 school uniform tips and tricks for new school parents to help you save money and time.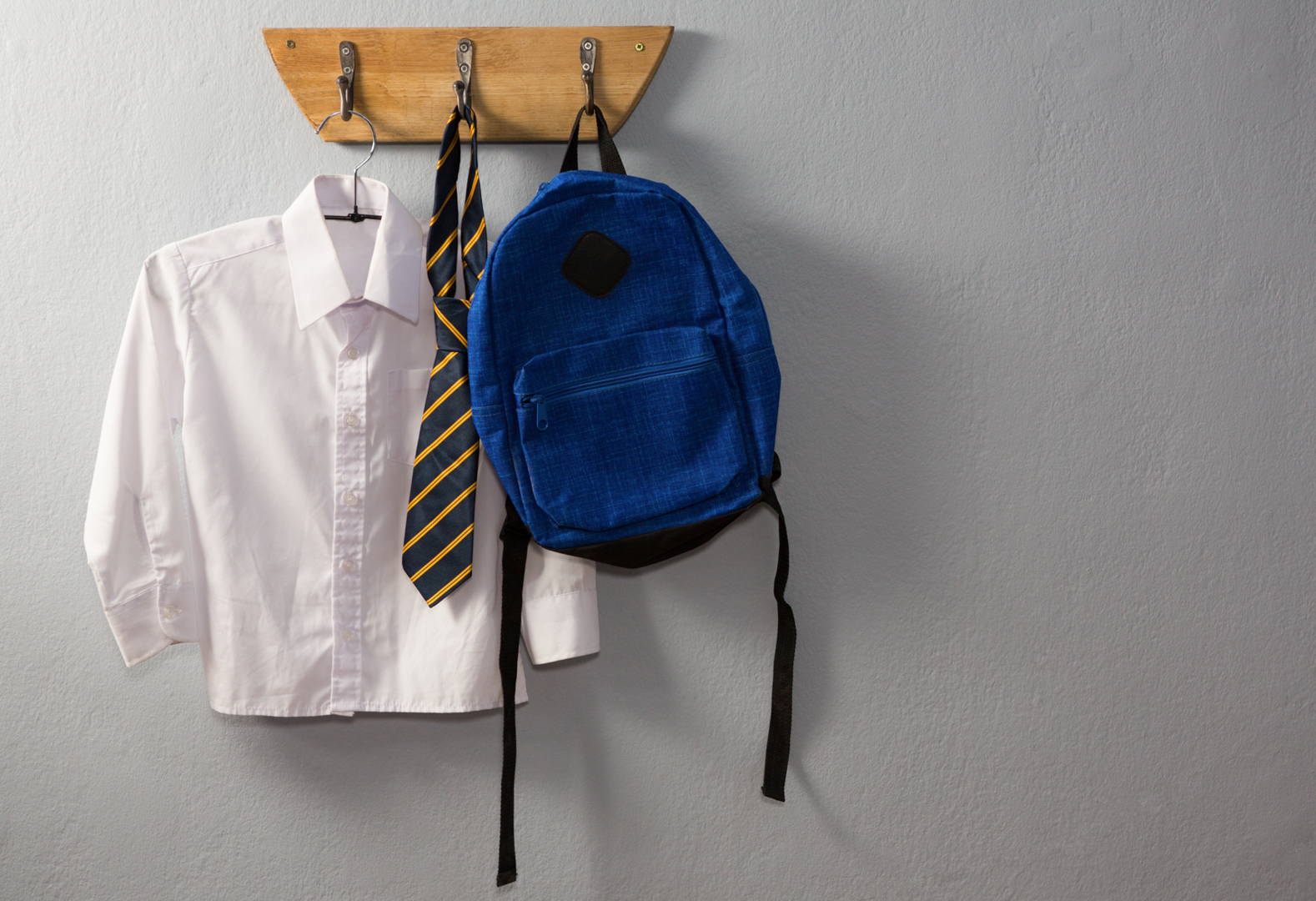 Is your child starting school this September? Read our school uniform tips and tricks to help you save money and time when it comes to kitting out your kids.
If your child is starting primary school this September, follow our school uniform tips and tricks to help you save money and time.
Follow Our 12 School Uniform Tips And Tricks
How To Save Money On School Uniform
School uniform can be expensive and it all adds up for parents. However, you can buy cheaper uniform from supermarkets and second hand sales at school. Read more in our tips on how to save money on school uniform.
Go For Easy Fastenings
To make life easier for your child when getting changed for PE, look for uniform with easy fastenings. You can buy shirts which have Velcro in place of the top button, and ones where the sleeve cuff buttons are attached to elastic.
Take The No Iron Approach
Let's face it, no-one likes ironing any more than they have to. To make life easier for parents, look out for uniform that comes with a non-iron coating. Alternatively, shake uniform out as soon as it's washed and hang it straight up to avoid creases.
Take The Stress Out Of School Shoe Shopping
Back to school shoe shopping might be the most stressful thing ever, but did you know Clarks allow you to pre-book appointments online (look here for more details)? This way you don't have to wait at the back of a queue of hundreds of other frazzled parents, in a shop full of hundreds of noisy and impatient children.
Buy Patent Shoes If Possible
When it comes to girls shoes, a great school uniform hack is to buy patent. It is more durable than leather and much easier to keep clean.
Go For Easy Fastening Shoes
Make sure you pick shoes with Velcro fastenings over laces and buckles, especially when your child is in Reception. This will make it easier for your child – and more likely their teacher – to quickly take them off and put on when necessary.
Pick An Easy Sock Colour
Check if your child definitely has to wear white socks, which are notoriously difficult to keep white. See if you can replace them with a darker colour, especially grey, navy or black, which will wash with no problems.
Stick With One Style Of Socks
Another of our really useful school uniform hacks is to always buy the same style of socks, be it knee-high or ankle. This makes it much easier when pairing them up and finding a matching pair in the morning.
Pick A Pinafore
While it varies per school, if your child is allowed to wear a pinafore then pick this over a skirt when they are young. It keeps the shirt tucked in and will act as a bib for paint and food, meaning you don't always have to wash their top, too.
Go For Stick-In Labels
Some parents may like the nostalgia of sewing in name labels. If you want to take the easier option you can stamp their name in or buy stick-in labels instead.
Get Lots Of The Small Things
Check you have enough of everything small – pants, socks, tights and especially hairbands and hairclips. They will go through these faster than you think, and it will make your life a lot easier if you are not washing everything overnight or rushing around trying to find a school scrunchie.
Have A Stain Remover to Hand
And our final point in the list of school uniform hacks is to invest in heavy-duty stain remover as they will often come home completely covered. Look out for something that shifts paint, glue, food and white board pen remover. Good luck!
Once you've read our school uniform hacks, read:
Healthy snacks for kids / Garden games / Follow us on Pinterest