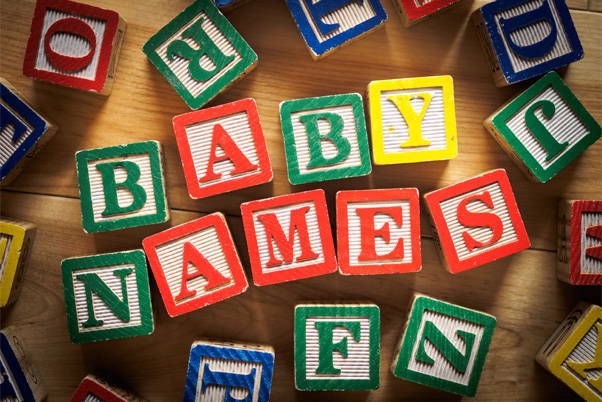 When you're welcoming a new addition to the family, there are so many things to think about. From cribs to pushchairs, toys to clothes, there's plenty to keep your mind occupied. Among the most important considerations, baby names probably come out on top and choosing the right one is both fun and daunting.
Just like fashion, baby names go through trends and while some such as James, Oliver, Sarah, and Charlotte have stood the test of time, others can rise and fall in popularity much more frequently.
The Pregnacare team wanted to find out what the most popular baby names will be for 2023 and which names will be going "extinct". Of course, these are just predictions and we can't see the future but here are the results based on our research.
What is an extinct baby name?
An extinct baby name is one that is considered very uncommon or unfashionable. These names are the ones given to less than 3 babies each year and can include unusual spelling variations, names that have become antiquated, or ones which are just not popular anymore.
Kermit, for example, is considered an extinct name. This once-popular moniker meaning "free man" was fairly popular until the 1950s when the iconic green character made his debut.
If you're not one to stick to trends and are looking for uncommon baby names, looking at extinct names may be a great source of inspiration as there will be far fewer children with the same name!
The most popular girl baby names
Looking into girls' names, we worked out the rank increase of over 100 names between 2010 to now to determine which girls' names are most likely to be trending next year. Celebrity baby names have always influenced the trends and 14 out of 20 names were found to have had inspiration from TV, film, and celebrity culture.
Nature-inspired names have also been on the up-and-up in recent years and 2023 is no different. Ivy is predicted to be the top name of 2023 moving up 221 places since 2010. This name is derived from the old English word for the ivy plant "ifig" and also has roots in Ancient Greek culture as a symbol of eternity and loyalty.
The name Harper comes in second place in the rankings for 2023. This name used to be used for baby boys but has recently switched to baby girls. This makes it an excellent gender neutral name for those who want a slightly less "girly" name. Inspiration for this trend could come from David and Victoria Beckham's daughter who is the youngest of their children.
Luna is another nature-inspired name that makes it into the top three most popular name predictionspredicitons of 2023. Luna is the latin word for moon and we think there are a couple of potential reasons why it's a trending name. Not only is it the name of a popular character from the Harry Potter series, it is also the name of Chrissy Teigen and John Legend's daughter.
Most popular boy baby names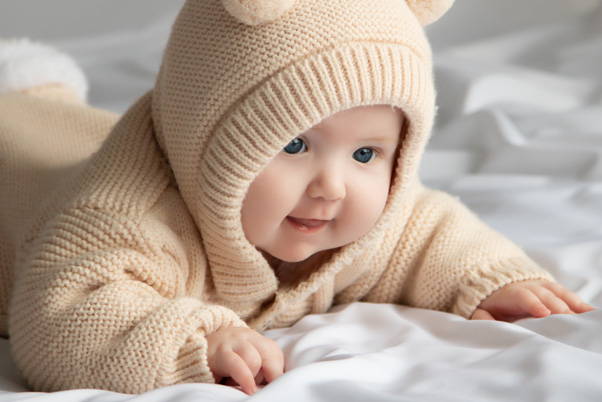 Next, we looked at the boys' names ranking highest and predicted to be the most popular in 2023. The results show that Theodore, Tommy, Arlo, Roman and Teddy are likely to be the top 5 upcoming trending names.
Theodore, and its nickname Teddy, came in first and fifth place respectively with Tommy appearing in second place. The name Arlo can be found in third, an old English name that dates back to the middle ages. Arlo may be popular due to singer-songwriter Arlo Parks as it is considered a fairly gender neutral name for both boys and girls.
Interestingly, both Tommy and Teddy are the names of recent personalities from the popular dating show, Love Island. Tommy Fury, professional boxer and son to Tyson Fury, appeared in season 5 of the show back in 2019. More recently Teddy Soares, a senior financial consultant, entered the villa in the summer of 2021 and became a fan favorite.
The baby names going extinct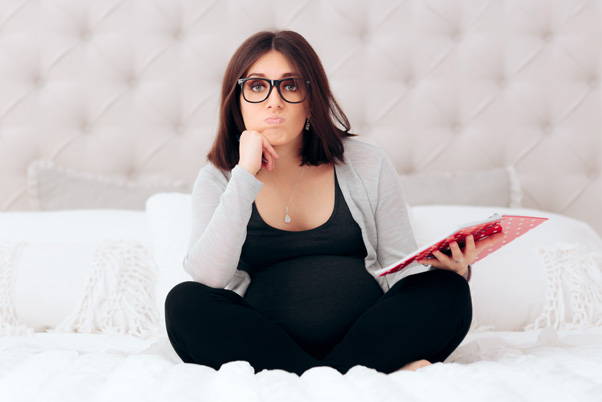 Finally, we wanted to discover which were the least popular baby name predictions, and the ones most likely to be going extinct. We found the 20 girls and 20 boys names that were given to only three babies each in 2020 according to government data.
Some of the more old fashioned baby names on this list, such as Carolyn, Debra, and Gladys, or Billie, Chandler, and Greg, you may recognise as being popular during Generation X (those born between 1965 to 1980) or Baby Boom Generation (1946 to 1964). They might be falling off the popularity charts for being too old fashioned for current tastes.
Other names on the list may be falling out of favour due to external factors such as an association with an uncool character, such as Neville Longbottom, or names that are synonymous with well known personalities or brands such as Walt. However, for other names such a Evaleigh, Zachery, or Elija, it could purely be the spelling variation that is going extinct as other spellings of these names are fairly well known.
As we've already mentioned, adopting one of these endangered names is a great way to ensure something a bit more uncommon or unique for your child so is ideal if you're looking to break the trends.
The best start
Aside from choosing the perfect name, you want to help give your baby the best possible start in life. Vitabiotics is here to help with the UK's No1 pregnancy supplement brand, Pregnacare, supporting healthy pregnancies for over 30 years.
Our Pregnacare prenatal vitamins and supplements provide expert nutritional care for your pregnancy, including zinc which contributes to normal fertility and reproduction, plus 400µg folic acid and 10µg vitamin D, the levels advised by the UK Department of Health. Folic acid contributes to maternal tissue growth during pregnancy. From when you're trying for a baby, during pregnancy through to breastfeeding and beyond, Pregnacare is with you every step of the way. All you need to worry about is that all-important name.
Methodology
Vitabiotics analysed government data from 1996 to 2022 to identify trends and make an expert prediction based on year-on-year ranking increases and the number of babies born with each name every year.