How To Boost Fertility Naturally: Fertility & TTC Tips
Are you trying for a baby? In this post we give you ten top tips on how to boost fertility naturally, with suggestions to try if you are TTC (trying to conceive).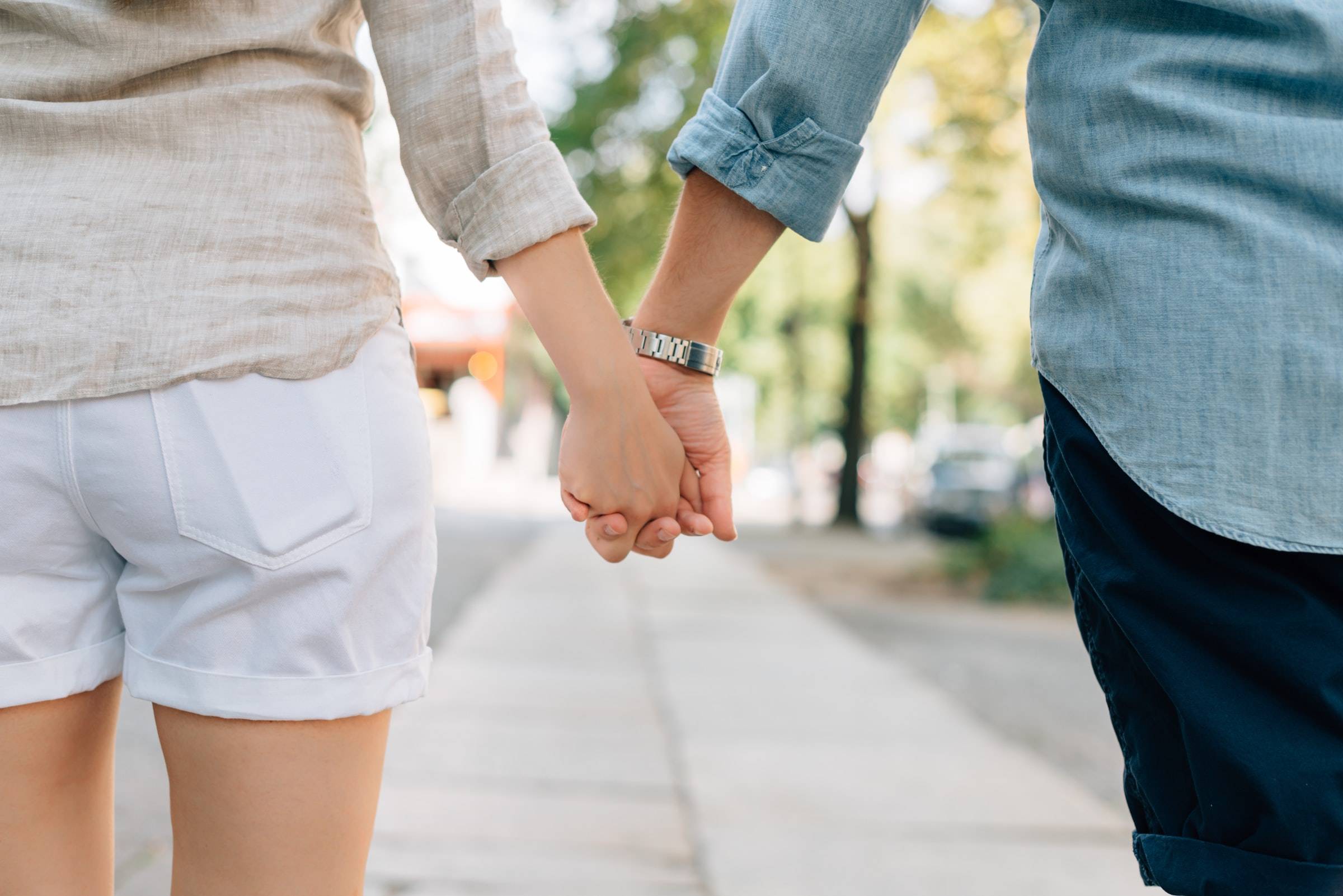 When you desperately want to conceive but it's taking longer than you'd hoped, you can feel disheartened. But there are some easy things that you can do to help. So here's how to boost your fertility naturally which can aid conception.
Fertility Facts: How Long Should It Take To Become Pregnant?
Some people become pregnant quickly, but for others it can take longer. According to the NHS, about 84 out of every 100 couples will get pregnant within a year if they have regular sex and don't use contraception.
There are many different factors that can impact on how long it takes for you to become pregnant when you are trying to conceive, including your age, your health and how often you have sex.
What Can I Do To Boost My Fertility Naturally?
When it comes to fertility, there are some easy tips that you can try for your physical, mental and reproductive health. We have ten tips on how to help boost fertility naturally, which may aid conception.
1. Work Out When You Are Most Fertile
There are several different methods you can use to work out when in the month you are most fertile. These can include tracking your menstrual cycle on an app or in a diary, using a body thermometer, or using a fertility calculator or over-the-counter fertility test such as an OPK (Ovulation Predictor Kit).
You can read about fertility tracking methods in our post on when are you most fertile?
2. Listen To Your Body
Even without a fertility test, there are lots of physical signs that tell you are about to ovulate. Look out for changes in your vaginal discharge, which will become thinner and stretchy or have an 'egg white' consistency when ovulation approaches. Some women may also have an increased libido, and mood changes or more painful breasts around the time of ovulation.
If you keep track of these symptoms each month it will become easy to identify a pattern that helps you to work out when you are likely to ovulate if you have a regular cycle.
3. Have Regular Sex Throughout Your Cycle
Ovulation usually occurs 10-16 days before your period, and it is around ovulation that you are most fertile. Some couples use fertility tests and natural clues to time when they have sex before and during ovulation. However, this can make the process more pressurised and stressful.
It's recommended when trying for a baby that you have sex every 2 to 3 days, without using contraception, throughout your cycle.
4. Eat A Balanced Healthy Diet
Making sure you eat a healthy, balanced diet is an important part of maintaining your health when it comes to trying for a baby. A healthy, balanced diet is key when trying for a baby because what you eat and drink can make a difference to fertility and reproductive health, for men and women. It is also important because you are also preparing your body for providing good nutrition for both you and your baby during pregnancy.
5. Maintain A Healthy Weight
Being overweight or underweight can hamper chances of conceiving so keep an eye on the food you're eating and stay active. Speak to your doctor if you need advice on diet.
6. Get Active
Exercise can help to boost your fertility and studies have shown that women who do regular, moderate exercise get pregnant quicker than women who don't exercise regularly. Being active before and after you get pregnant will also help you have a more healthy pregnancy and birth.
If you're not a regular gym-goer, don't worry. It includes any activity that will raise your heart rate, make you breathe faster or make you feel warmer. Walking counts, so why not go for a daily walk and listen to your favourite podcast?
7. Cut Down On Alcohol
NHS advice is to cut out alcohol completely when trying to conceive. This is because alcohol can be passed to your unborn baby and drinking in pregnancy can lead to long-term harm to your baby.
8. Stop Smoking
Smoking during pregnancy has been linked to a variety of health problems with babies. It is advised that you stop smoking completely when trying for a baby. Speak to your doctor if you need advice on quitting smoking.
9. Stay Hydrated
How much do you drink a day? When you're trying to conceive it is very important to drink lots of water, around 8-10 cups a day. This helps 'clean out' your system and also increases fertile-quality cervical fluid. Carry a water bottle with you at all times to get into the habit.
10. Find Ways To Help Yourself Stay Calm
Stress can affect your chances of conceiving, as it can affect the part of your brain that regulates your hormones. However, there's nothing more stressful than someone telling you to stay calm during what's an emotional time!
Work out what you can do to help yourself relax, be it yoga, mindfulness, long walks or exercise. Trying to conceive can be an intense and emotional time, so make sure you have someone you can talk to about it with, be it your partner, a friend or a relative.
Why Is Folic Acid Is So Important When Trying To Conceive?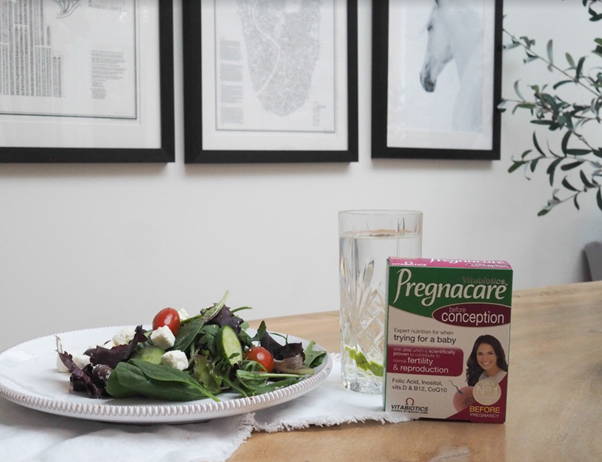 It's important to eat a healthy and well-balanced diet, with lots of natural source folates such as leafy green veg and oranges, especially if you are pregnant or planning a pregnancy.
However, it's not always easy to get the additional, and right level, of folic acid that's recommended before pregnancy, and to support and protect a pregnancy, through these natural sources alone. This is the reason that daily dietary supplements are recommended.
Supplemental folic acid intake increases maternal folate status. The beneficial effect is obtained with a supplemental folic acid daily intake of 400µg for at least one month before and up to three months after conception.
Low maternal folate status is a risk factor in the development of neural tube defects in the developing foetus. Folic acid also has a role in the process of cell division and also contributes to maternal tissue growth during pregnancy.
Pregnacare Conception supplements provide advanced nutritional support for women trying for a baby, are designed to be taken before you get pregnant and include 400µg folic acid, the exact level recommended by the UK Department of Health from the start of trying to conceive, it also contains vitamin D, vitamin B12, plus zinc which is scientifically proven to support normal fertility and reproduction. It also includes specialist nutrients Coenzyme Q10, Inositol and N-Acetyl Cysteine.
Find out more details about folic acid in our post on why folic acid is important before and during pregnancy. Read more about vitamins for pregnancy and fertility in our post on taking a combined pregnancy supplement.
More information on our range of pregnancy supplements and pre-pregnancy vitamins can be found on our website.