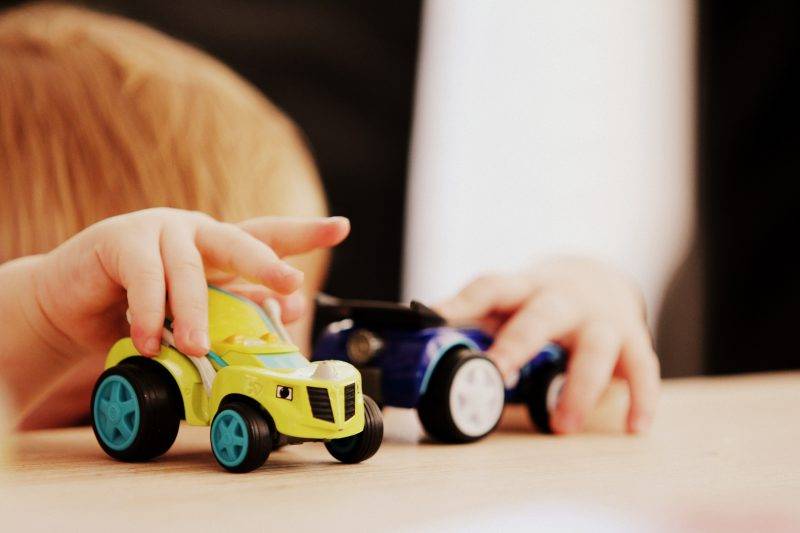 Is your child starting pre-school or nursery this September? Here's how to settle them in successfully
While September marks the return to school - and work - for some families, it might also be the time your child is starting pre-school or nursery, If it's the first time they're been in a childcare setting, or even if it's not, you might have some concerns and a lot of questions.
This is all perfectly normal as it's a big transition for everyone. So here are some tips for starting pre-school or nursery and how to settle them in successfully.
---
Firstly, it's normal for both you and them to feel worried about starting pre-school or nursery. If this is the first time they've left your side, or they are moving to a new setting, it's completely normal for them – and you – to feel apprehensive about it. Remember it's a big change so this is likely to make everyone unsettled.
Familiarise them with what's to come by reading a book together to help them prepare. We have a list of books to help when they start nursery, which will help both of you form an idea of what a typical day will look like, and prompt any questions they may have.
Before the start, find out what settling-in sessions the pre-school or nursery offers. These will vary per place, but will probably involve a few 'taster' sessions beforehand, both with and without you, before they start. Take advantage of these as it'll help your child and you to become familiar with the surroundings, and it'll make you more comfortable knowing where you're leaving them.
If your nursery or pre-school allows, try and settle them in before you leave. Help them hang up their coat, get them to sit down and start an activity or to eat breakfast.
The first few times you leave them they might be upset, and this may carry on for a while. It's perfectly normal, especially if they have never been apart from you. If you are worried that you left them crying, it's OK to call during the day to check on them. Make sure you discuss with their key worker how to settle them if they are upset - do they like hugs? Books? Remember they are trained childcare professionals who are used to soothing children.
Send your child in with a favourite and familiar toy or comforter when they're very little, or something that smells like you like a tshirt or a muslin. Make sure these are named! But don't let them take lots of toys from home, which only disappear.
If you are likely to be upset once you've dropped them off, try and be upbeat, even if it means you have to run to the car to cry. Keep yourself as occupied as possible. There's nothing worse than sitting and clock-watching, especially if you are anxious.
If they are reluctant to go in the morning, try and make the journey there fun. Play games like I-Spy, pick out interesting 'landmarks' to look out for every day, sing songs, whatever it takes.
Be warned that children *will* come home covered in paint, sand and lunch, so make sure you send them in old clothes you don't mind being ruined. If they do wear a uniform, read our tips on buying uniform as cheaply as possible.
It's normal for them to cry as soon as they see you at pick-up - it doesn't mean they've been crying all day. Often, it's a release of emotions coupled with relief at seeing you. It's also normal for them to be having so much fun they don't want to come home.
But most importantly, give it time - some children will settle in straight away, others will take a while longer. It can be hard, but most children will come to love it eventually.
Make sure you read our post on how to leave the house on time for nursery and work!