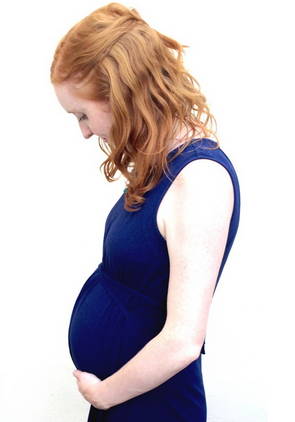 So what's it like to enter the final straight of pregnancy...the third and final trimester? Here's our latest update:
When I last wrote at five months pregnant I couldn't believe how quickly it seemed to have gone. Now, I can barely believe I'm at the third trimester. It's a total pregnancy cliche to say time is flying by, but it really is. So it means there's just over ten weeks left to go before we'll have a newborn again.
Are we ready? I'm not sure! We're much more relaxed this time. I think I'd already packed my hospital bag at this point with my first pregnancy, and washed all the baby gros we'd bought. This time, we've located the cot and the car seat, but they're still in the attic. Plenty of time though...isn't there?
Luckily, I'm still feeling fine at the moment (touch wood!). I've been feeling a bit more sick in the morning, but as it's nothing compared to morning sickness in the first trimester it's fine. I'm trying to think positively about the birth - so I'm looking into hypnobirthing and also read this amazing article on ten positives no-one tells you about about childbirth that Clemmie posted on her Facebook page (I found the final point about only having to move the baby five inches very reassuring).
I think I'm feeling so good because I've been forced to carry on as normal due to having a toddler. At two, she understands a lot about what's going on, but isn't so keen on 'mummy just needs to sit down for a second' when she wants us both to dance around the living room.
She came with us to at growth scan at 28 weeks and hasn't stopped talking about it. I'm not sure she understands exactly how much her life is going to change, but she's excited.
What good tips does everyone have for helping your toddler prepare for a new baby? We have a Miffy book about new babies, but are there any others you'd recommend? Are there any toys or tips for buying presents? I'd love to know.
Read Gill's blog over at A Baby on Board, and also catch-up with her weekly pregnancy updates.