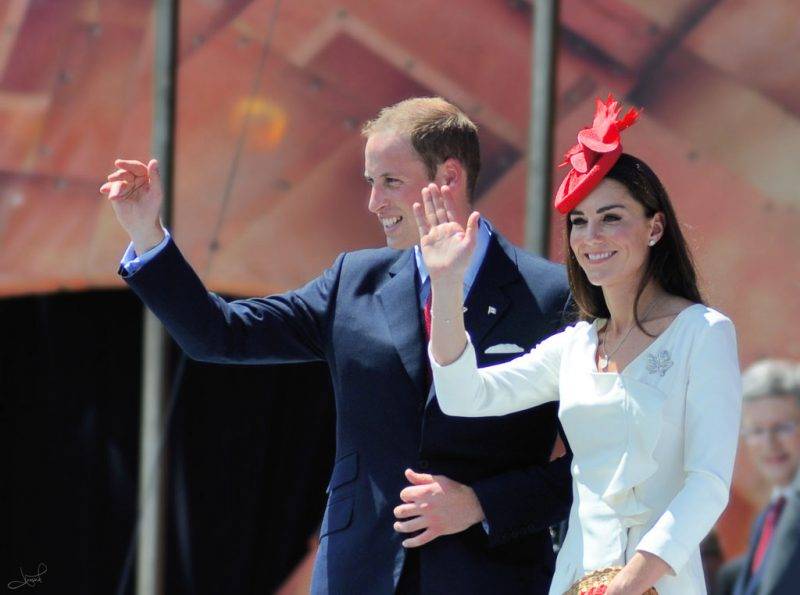 Congratulations to the Duke and Duchess of Cambridge on the birth of their new baby! But what's in store when you have three children? We ask mums of three to give us their best piece of advice
This week the Duke and Duchess of Cambridge became proud parents of three children, after the safe delivery of their new baby boy, weighing in at 8lb 7oz. Already parents to Prince George (4) and Princess Charlotte (2), the new arrival means the royal couple now have three children under the age of five.
While life as a future king and queen may be far removed from that of most people, what can new parents of three expect?
We asked mums of three children to give us their best pieces of advice for coping with the transition from two - three (or one - three, in the case of our blogger Jenny!).
Here are five tips for when you have three children:
Don't automatically expect the worst: People will often tell you that you will have your hands full or make the face of doom when you tell them you're having a third baby. But don't get yourself in a negative mindset from the get-go 'The jump from two to three was much easier than I thought it would be. Certainly, it was easier than the move from one to two. Third time around, the older two could entertain each other and the eldest, at 5, was old enough to be genuinely helpful but there were little ways the second child could help too. I found it really made all the difference encouraging their independence.' Adele, Beautiful Tribe
Accept all offers of help: 'My advice to fellow mums of three is to accept all the help you are offered. I honestly believe it takes a village to bring up a child, and even more so when you have three! When I had one baby I was determined to do everything 'perfectly' and as much on my own as possible. Now that I have jumped from one to three kids I have relaxed my standards a lot and happily accept help from my mum and mother in law.' Jenny, Me Plus Three Under Three. You can also follow her on Instagram
Fit them into the existing routine: 'I found the shock of going from one to two intense but adding number three wasn't so hard as I already had found my 'stride' in being a parent and she fit right in with our routines. My biggest piece of advice is to fit the baby to your existing kids routine, rather than the other way around.' Polly, Enchanted Pixie
Think about the practicalities: "Check the space in your car! Even though our car fitted five people we had to get a bigger car when we had our third child- three car seats just won't fit in the back of most vehicles. We went for a 7-seater (handy as we now have four kids!)." Claire, Diary of the Evans-Crittens
Keep your hands-free: And finally, a great tip from Adele: 'Babywearing really comes into its own with baby number three, allowing to keep both hands free for your older children.'
Are you pregnant with your third baby, or already a mum of three - or more? We'd love to hear your best advice! Make sure you also read our midwife's advice on pregnancy and birth
Main image via Wikimedia Commons