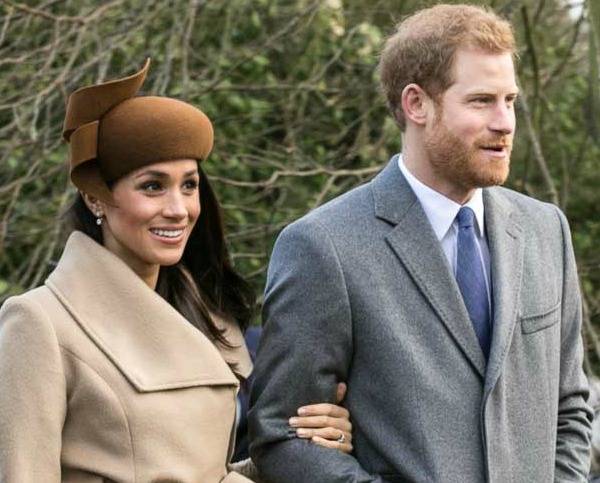 With the news that Meghan and Harry's new baby is here, we look at five pieces of advice for new parents
Congratulations to Meghan and Harry, the Duke and Duchess of Sussex, on the news of the safe arrival of their new baby. They announced via their Instagram that she had given birth to a baby boy, born on 6th May and weighing 7lb 3oz.
Did you see Prince Harry's happy and excited press conference, too?
We're wishing them a the best for the precious first few days with their newborn, and are also excited to find out the new royal baby boy's name. Will they go for something classic, or more alternative? What do you think it will be?
If you've just had a baby, like the royal couple you've probably realised what an intense and emotional experience the newborn stage is. You might be absolutely elated and on cloud nine, or you might be feeling tender and tired.
Remember, there's no right or wrong way to feel when you have a new baby.
Here are five pieces of advice for new parents:
Accept all offers of help: If anyone offers to come round and do the dishes, or come and hold the baby while the two of you nap, don't be scared to take them up on it, if it's what you want. If anyone offers to bring food then say yes, it will make at least one mealtime for you and your partner easier.
However, don't feel bad about refusing visitors: Some new parents might feel excited to show the baby off to everyone they know, however you might want to lie on the sofa in your pyjamas instead. Don't feel pressured into having everyone come to your house as soon as possible; it's fine to tell people to wait a few days, or weeks, till you're ready. They should understand. Set a time limit for visitors too, and let them help themselves to tea or coffee.
Seek help with breastfeeding if you need it: While breastfeeding can be the most natural feeling in the world for some people, for many others it can be a struggle. You might experience anything from pain to latch problems, or be unsure if you're feeding enough. If you're struggling, feel that something isn't right, or just want some friendly help and advice, call your midwife, health visitor or try and attend a local drop-in clinic for feeding help.
This NHS page has a long list of resources where you can seek help, from 24 hour telephone helplines through to clinics and cafes, and there's also support available via a Facebook page.
Remember that it's an emotional time: When you're recovering from the physical and mental after-affects of childbirth, coping with sleep deprivation and post-pregnancy hormones, it can seem like you're riding an emotional roller coaster, One minute you might be crying because of how much you love your baby, another you might feel like a sleep-deprived zombie. You might be desperate to get them to sleep and then miss them the moment they are. This is completely natural (but make sure you speak to your midwife or doctor if you feel it's not).
Look after yourself, too: There is a lot of attention focused on mums-to-be during pregnancy and as soon as you have the baby the attention shifts to them. Remember that you are still important, and even though you put the needs of your baby first you still need to look after yourself. Make sure you eat proper meals, sleep when you can and also get someone to hold the baby so you can a shower. It will make you feel a lot better.
Do you have any advice for new parents? Make sure you also read our posts on simple self-care tips for mums