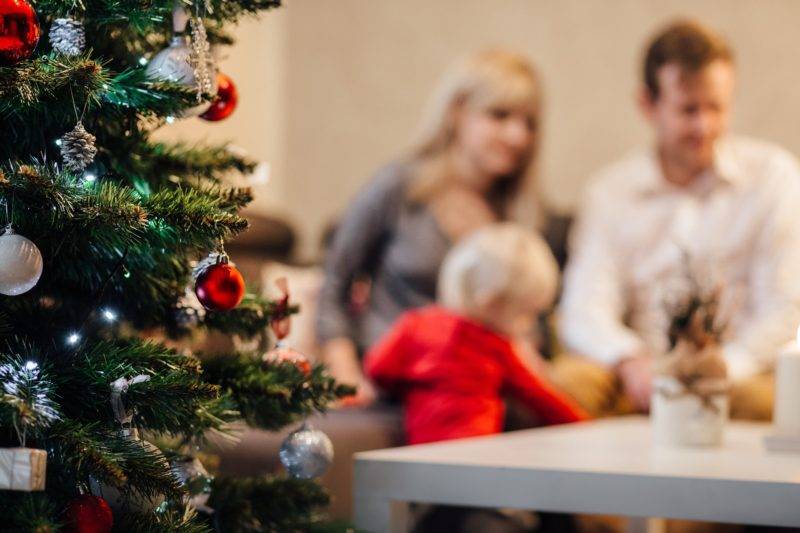 It's nearly Christmas! How can you make sure it's a stress-free Christmas as possible? Here are ten tips to help
While Christmas time is a time of joyful celebration, for many people - lots of parents included - it can also be very chaotic and frantic. It can seem like there are a million things to buy, wrap, think about and organise - especially if you are hosting the big day at your house. When did Christmas get so stressful?!
But it doesn't have to be frantic and chaotic. To make sure it all goes as smoothly as possible, make sure you read our ten tips for a stress-free Christmas when you have children:
Make lists:
As always, lists are your friend. Make one for everything in as much detail as you need, from jobs that need doing or last-minute stocking fillers that need buying, through to the timings and order of Christmas dinner.
Prepare as much as possible in advance:
If food can be done ahead and then frozen, do it! It'll leave more time for present opening and playing on Christmas day.
Keep your pregnancy secret:
If you are pregnant and not ready to tell people, the idea of people guessing can be stressful -especially if you are usually the prosecco-sipping life of the party. Read our post on how to keep your early pregnancy secret. Here are some tips on enjoying Christmas when you're pregnant.
It doesn't have to be home-made:
Who will ever know if you buy the pudding from a shop or the nativity costume from Amazon? Take whatever shortcuts you can to make your life easier.
Ask for help!
You don't have to do it all yourself. Don't feel that you can't ask for help with anything - whether it's getting the whole of your extended family in the kitchen or making someone hold the baby for an hour while you have a nap.
Skip the complicated wrapping:
If you're wrapping for small children who will rip things open in five seconds flat, does it need to be neatly done and tied up with ribbon and festive embellishments? Save the beautifully wrapped gifts for people who will appreciate them.
Don't forget the batteries:
If you have small children in the house, it's likely that they may be given something that will need power. Stock up in advance.
Keep it really simple:
While it can be tempting to come up with complicated, extravagant plans, sometimes the simple - and stress-free - ideas are the best. Especially if young children are involved.
Pack light:
If you're spending Christmas with your in-laws or away from home, have Christmas presents delivered there and not to your house. This way you'll have less to pack and carry, in secret.
Don't worry if it's not perfect:
And finally, don't worry if things go wrong or it's not picture-perfect. It doesn't need to be! Try and relax and have fun.
Here's hoping for a stress-free Christmas and a calm new year!