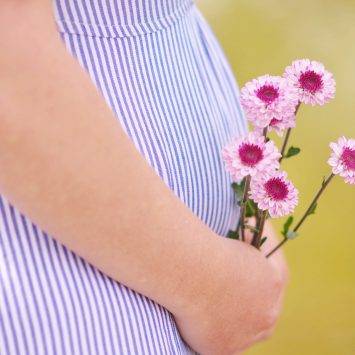 It's Group B Strep Awareness Month, so we wanted to take a look at five key facts about the infection, what it is and the implications for pregnancy
For starters, what is it? Group B streptococcus (GBS), also known as group B strep, is one of many different bacteria that live inside your body at any one time. Group B strep is a type of bacteria called streptococcal bacteria.
How many people have it? While not that many people know about it, the GBS infection is very common – up to 2 in 5 people have it living in their body (usually in the rectum or vagina).
What problems can it cause during pregnancy? The infection is normally harmless, to the extent that most people won't realise they have it. It's usually only a potential problem during pregnancy as pregnant women could pass it on to their baby, usually during labour, and it could make them very ill. TheNHS website says there is also a very small risk you could miscarry your baby.
How do I know if I have it during pregnancy? There are no symptoms, so it's not something you would be aware of. And it is not routinely tested for by the NHS during pregnancy in the UK. However, it may be identified from other tests you have during pregnancy, and you can pay to have a private test. Charity Group B Strep Support (GBSS) is campaigning for tests to be offered as standard during pregnancy and has more info on private GBS tests here. Speak to your midwife if you are worried and they will advise you.
What happens if I do have it? If you're aware you do have it, speak to your midwife or doctor. It is usually advised that you give birth in hospital as it's likely that you will need to have antibiotics through a drip during labour and your baby will need to be monitored after.
More information on Group B Strep Awareness Month is here and you can read our midwife's advice on pregnancy and birth