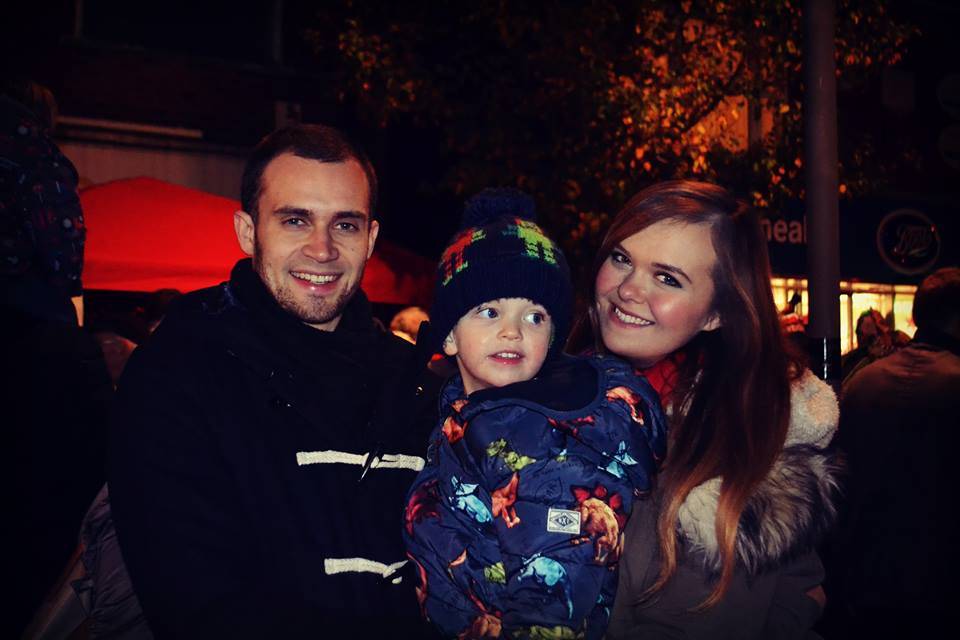 Welcome to the first of a new series of posts from blogger Charlotte from Write Like NoOne's Watching who is going to talk about her desire to have another baby and allow us to follow her progress. Charlotte is also going to be filming regular videos for us too (find the first one at the end of this post!). Today, we find out a bit more about the mum of one from Cheshire...
So, considering I'm about to start a journey where I share the ins and the outs of my desire for another baby with you, it's probably best that I introduce myself first!
I'm Charlotte. And I'm already a mother to a three year-old little boy called Bill, who I fell pregnant with at just 23-years-old. He was a surprise and he did change my plans a little bit, but he's pretty much the best thing that has ever happened to me. And I know all mums say that, so in that case you might know exactly what I mean.
I'm now 27, and I live with Bill and my other half Mark, in our house in Cheshire, with two cats (who like to hate each other). But this is where it gets complicated.
Mark is actually Bill's stepdad. Bill sees his dad for two days a week, and we're now what most people describe as a 'blended' or 'modern' family. I think we're just a family, but you know what it's like.
We're at that point where I've been broody for what feels like years. But we've had to wait for it to be right for the both of us. And we've also had to wait for building work to start on our house, as any future babies will, at some point, need a bedroom.
I'm quite open with my friends and family about wanting another baby, but we have been waiting for that right time, just because, after having a surprise before, and having only eight weeks maternity leave with my son, it's important for us to feel ready this time around.
We're not nervous. Although I suppose we are nervous about it working. Actually trying for a baby is one thing that is new to both Mark and me. Neither of us have done this before, and we're not sure what to do (aside from the obvious – but that's all I'm saying in case my dad reads this).
I've been taking Pregnacare Conception tablets to make sure my body has the nutrients it needs ready for pregnancy, including folic acid and vitamin B12 which is really important to take before you get pregnant, not just during pregnancy. I've been off the pill for a while to make sure it's out of my system and I've also read a bit about cervical mucus (ew)
We're not ready just yet, but we will be, so, in this series of posts, you'll hopefully see me go from ovulation sticks to pregnancy tests, and then from bump to baby.
I hope it works for us. We're really ready to grow our family. And it's nice to think that this little future baby will connect us all, genetically, even though, in heart, we're as close as any family could be.
Anyway, I hope you'll come along for the journey. And if you have any tips for me, or advice, or just thoughts, I'd love to hear them.
P.S. If you'd like to follow my story in general, you can also find me at: www.writelikenooneswatching.com. All of my other YouTube or social media links are there too. It would be good to see you!