Here Are 10 Tips For Breastfeeding Support
If your partner has just had a baby, you might be wondering about the best ways in which you can offer breastfeeding support.
For some mums, breastfeeding might be easy, but others might need a little more help. Either way, everyone benefits from strong support from family when it comes to breastfeeding.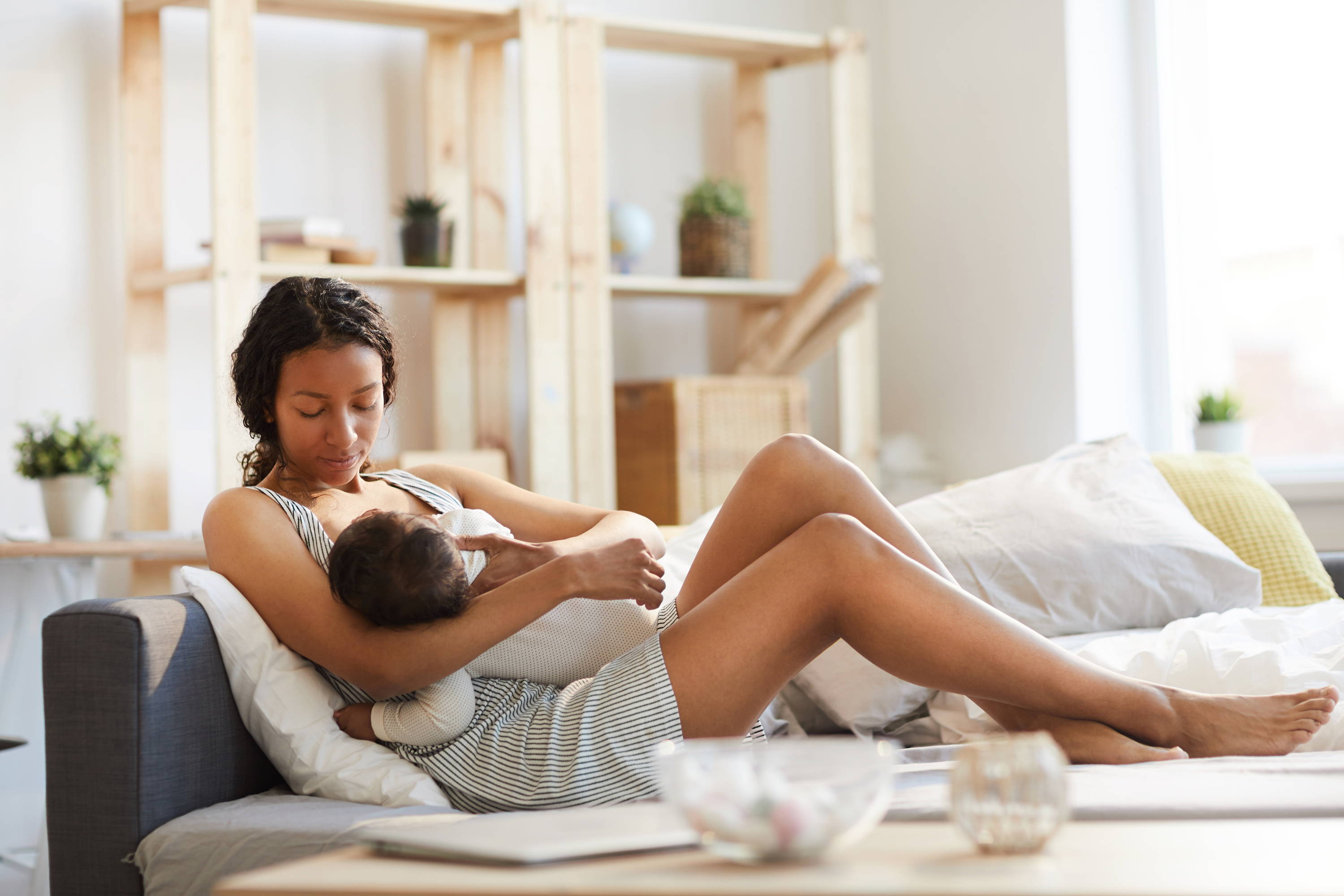 And do not worry, even if you feel absolutely clueless when it comes to breastfeeding, there are several very simple things you can do to help.
Here Are 10 Ways To Support A Breastfeeding New Mum
1. Offer Moral Support
Make sure you are positive and supportive of her wishes, and remind her frequently that she is doing a great job.
2. Be Prepared
As soon as your partner sits down to feed, make sure she has everything she needs as she will probably be there for a while. Make sure she has the remote control, muslins, a drink, snack, feeding pillow or anything she needs to be comfortable.
3. Encourage Her To Seek Help With Breastfeeding If Needed
Some parents need support and guidance with feeding, and it can be common to run into problems. Encourage her to speak to her midwife or health visitor , they will be very happy to give advice and share their top tips.
4. Make Sure She Is Eating Properly
In the hectic early baby days it can be tricky to find the time to eat, but make sure you are all eating nutritionally balanced meals. Especially ones it is easy to eat one handed while holding the baby.
5. Have A Good Supply Of Snacks
Breastfeeding can make new mums ravenous at all times of the day, so make sure nutritious snacks are on hand, too like a banana, a yoghurt or carrot sticks with hummus.
6. Fetch Her A Glass Of Water
It is important to stay hydrated while breastfeeding. Make sure you fill up her water bottle or fetch her a drink regularly.
7. Hold The Baby So She Can Have A Shower
And make sure she has time in between feeds where she is not the only one holding the baby, and can have some time to herself.
8. Fend Off The Visitors
It is common for everyone to want to visit a new baby immediately, but this can be overwhelming, especially if you are still trying to establish feeding and may be self-conscious about feeding in front of other people. Make it your job to make sure you are not overrun with visitors. Remember it is fine to tell people to come in a couple of weeks instead.
9. Bond With The Baby In Other Ways
There are lots of ways you can bond with the baby that do not involve feeding them. Hold them, change them, bathe them, wear them in a sling – there are lots of small and important ways you can get to know each other.
10. Take Care Of Everything Else
Breastfeeding can take up a lot of time when babies are little, and it is hard to get anything done when it seems like you are permanently on the sofa feeding. Even if you normally split housework between you, make sure you take care of it all, from cleaning to laundry and looking after older children.
More About Pregnacare Breast-feeding Supplements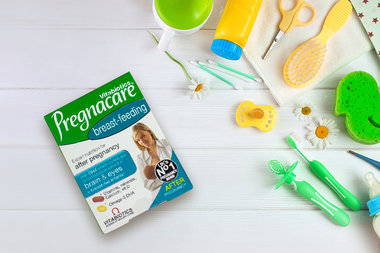 A healthy, varied diet is vital for new mothers, to help produce nutritious breast milk and maintain their own health during the demanding postnatal period. Pregnacare Breast-feeding contains essential vitamins and minerals including calcium which contributes to the maintenance of normal bones. Plus 10mcg vitamin D, which is recommended by the Department of Health during pregnancy and breastfeeding. It also includes an Omega-3 capsule which provides DHA. Maternal intake of DHA contributes to the normal brain and eye development in breast-fed infants*.
If you have taken Pregnacare in pregnancy, then Pregnacare Breast-feeding is an ideal follow-on once your baby has arrived.
To find out more about the Pregnacare Breast-feeding, visit the Pregnacare page on our website.
* A beneficial effect is obtained with a daily intake of 200mg DHA in addition to the recommended daily intake of omega-3 fatty acids for adults.