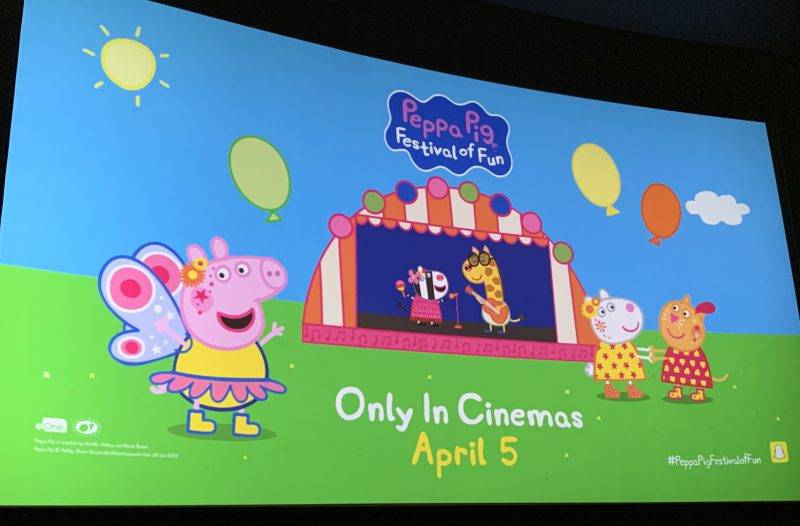 Calling all Peppa Pig fans! There's a brand new Peppa Pig cinema experience out this April, and it's a Festival of Fun. We had a sneak peek of the film and here's what we thought:
Children, parents and carers across the UK should grab their glitter and wellies and get ready for the biggest and muddiest family festival yet, when the brand new Peppa Pig cinema experience Peppa Pig: Festival of Fun comes to cinemas in April to celebrate 15 years of Peppa Pig.
We were lucky to have a sneak peak of Peppa Pig: Festival of Fun before it was released, so popcorn at the ready! Here are eight things to know about the new Peppa Pig cinema experience:
Peppa Pig: Festival of Fun features ten brand new Peppa Pig episodes. That's right, for everyone who just can't wait to see more of Peppa Pig, you'll be thrilled to know there are ten new ones to add to the brilliant bunch.
Among the new episodes, you can see Peppa and George and friends dance in the mud at their first family festival, celebrate Grandpa Pig's birthday at a very exclusive restaurant and meet a squeaky group of guinea pigs when Peppa and her pals visit the farm.
You can also join Peppa, George and Mummy Pig on their own trip to the cinema, where they take us along to watch the Super Potato film (yes that's right, everyone's favourite vegetable-based superhero is back in his very own film).
Fans of Super Potato will also be thrilled to see him pop up in a later episode, when Peppa and her family go behind the scenes to see how TV is made.
The episodes are introduced by short clips of a group of singing, dancing children, with catchy songs and rhymes that will have everyone up on their feet and joining in (yes, parents too!).
The cinema experience is a child-and-parent friendly one hour long.
Festival of Fun is showing in cinemas across the UK from 5th
Find out more information and book tickets here: https://www.peppapigfestivaloffun.co.uk/home/
Here's what our young reviewer, Eliza, thought 'I loved the film, I thought it was colourful and fun. I loved dancing along and the songs were great!'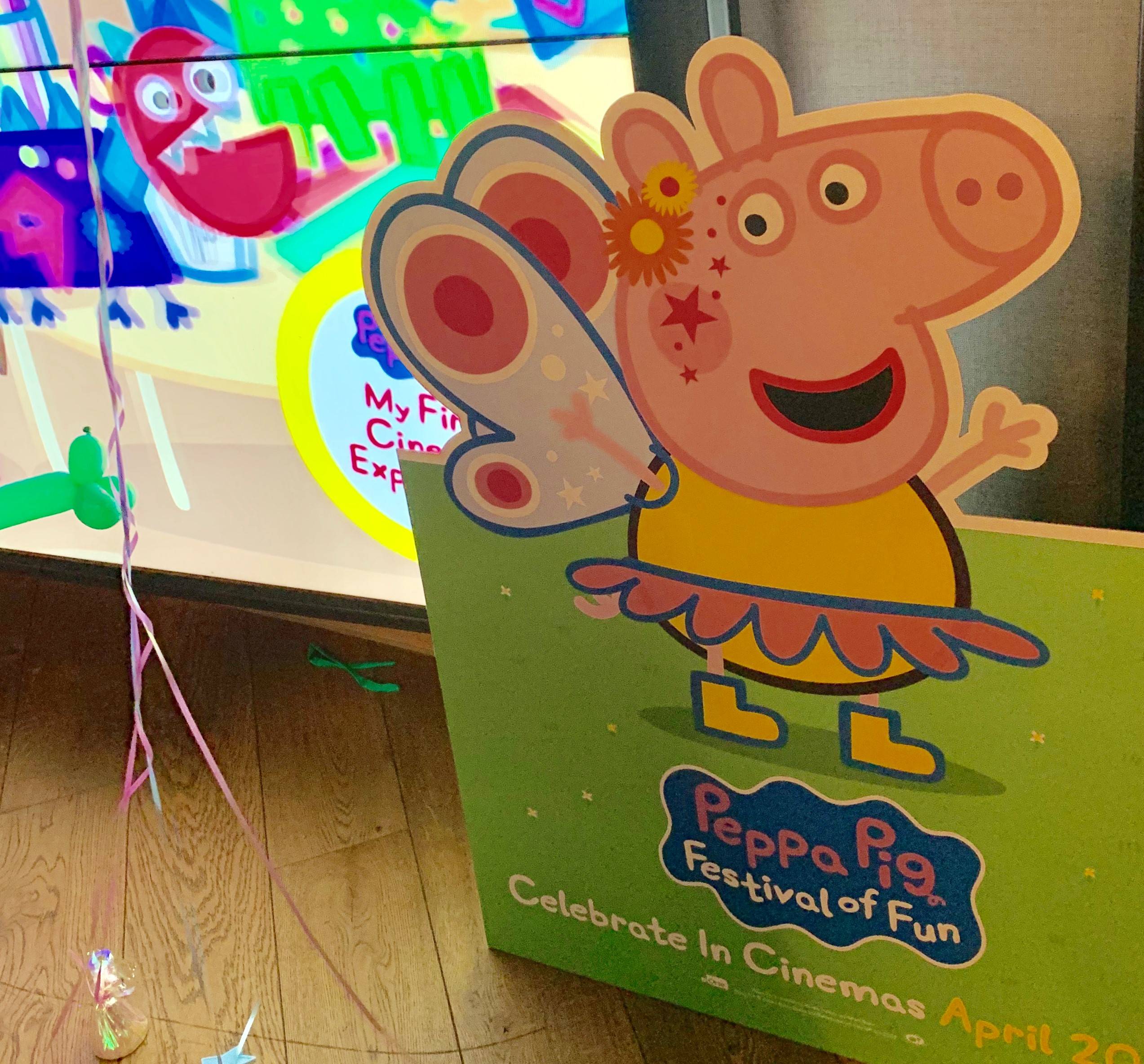 Are your children Peppa fans? Let us know if you will be taking them to see the brand new cinema experience! Make sure you also check out our range of Wellkid Peppa Pig multi-vits, great-tasting soft jellies suitable for children aged 3-7 years, suitable for vegetarians and vegans and designed to help safeguard your children's nutritional intake, whatever their diet. You can also find a range of Peppa Pig videos and activities over on our website, so make sure you check those out this Easter!
Let us know if you will be taking your children to see the new cinema experience Peppa Pig: Festival of Fun. And stay tuned for more exciting Peppa news from us...