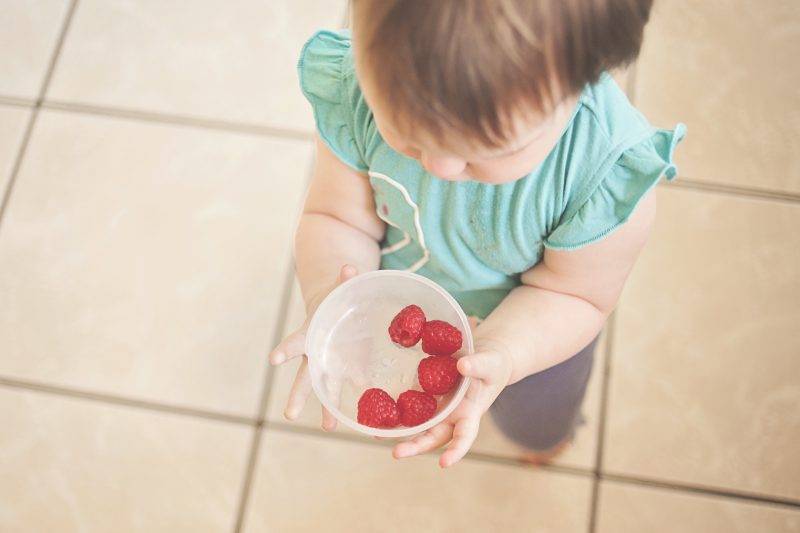 Finicky eater in the family? Introduce these motivational tips as early as possible, say the experts. Here's our fussy baby guide to weaning and eating
Here's our latest guest post by Lisa Oxenham, style director at Marie Claire. Make sure you catch up with her previous posts about how to supercharge your breast milk and health tips to kick-start your season.
---
Instead of going down the kiddy cuisine route (chicken nuggets, mac n' cheese, fish fingers etc), it is important to introduce your baby to various flavours, tastes and textures because they can be incredibly beneficial nutritiously – think spicy soups, fermented vegetables, and bean and lentil stews – exactly the foods my daughter Eliza was weaned onto at six months old. Her dad, Caspar, has an organic vegan curry stall during the summer months at music festivals and farmers' markets so we live off spicy chickpea and spinach pots, sauerkraut, and black bean chilli for three months a year, and then stock up our chest freezer.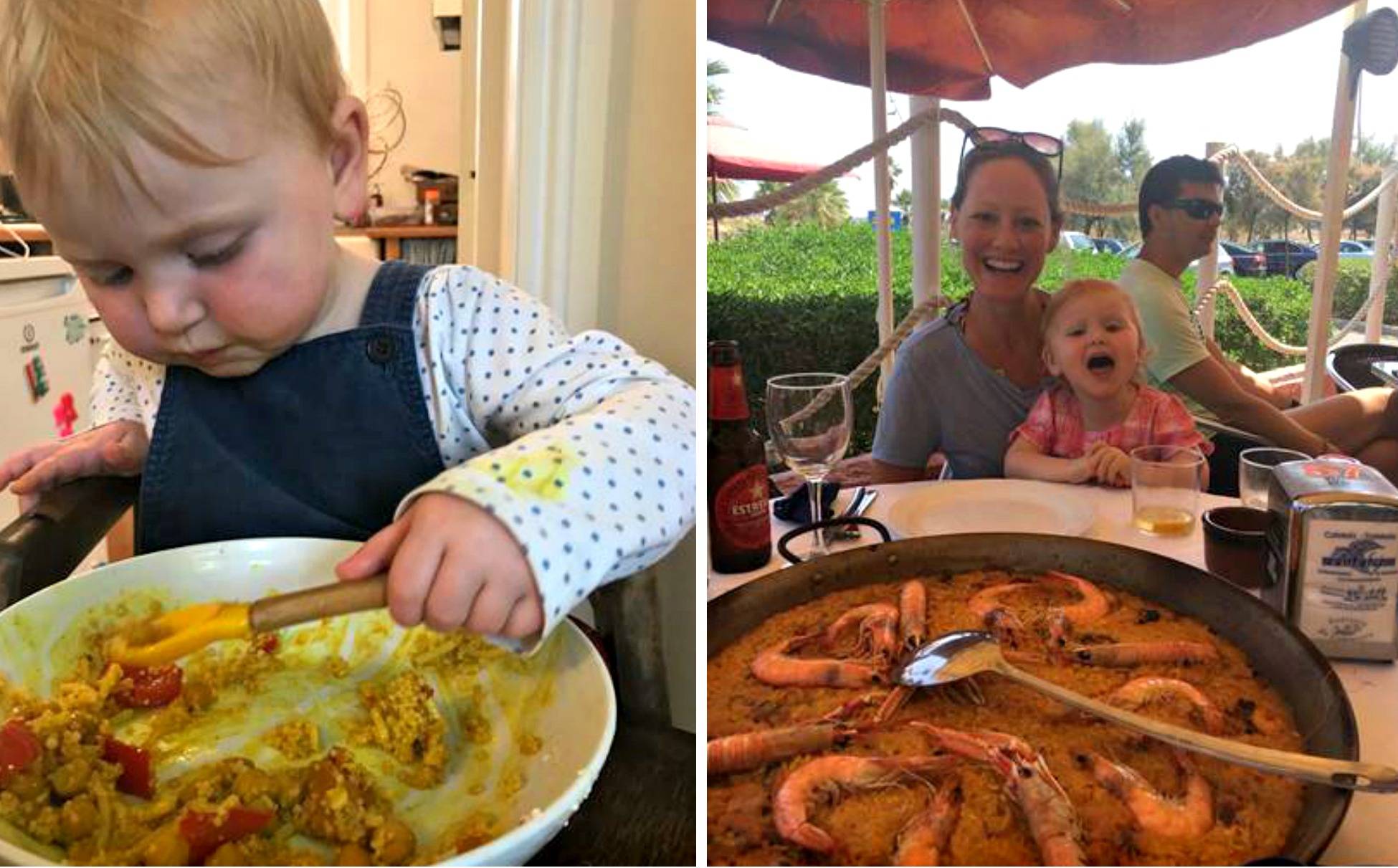 As a busy mummy with a full time job, I've found it handy that Eliza has always just eaten a little of what we eat and she now loves pulses and tangy tastes, so I'm hoping this broad palette will make it easier for her to be more adventurous and have more of an open mind when it comes to food during her 'picky' stages later on when her growth, and appetite, begin to slow down.
Don't get me wrong – there are times when she would rather play than eat anything at all so whenever I'm concerned that she might not be getting the nutrients she needs, I employ these tips as I am firmly of the belief that these small steps taken each day can help promote a lifetime of healthy eating:
Get Them Involved
When you go shopping, try to avoid the aisles of temptation and select fruit and vegetables together. Let them help with the cooking as they will be excited to eat something they have made. Encourage them to "eat the rainbow" and maybe even turn this into a game, which allows them to talk about how the food looks, feels and smells.
Have Fun!
Use cookie cutters to shape vegetables and serve with healthy dips like hummus; grate fruit or vegetables on top of food to make it more colourful and sneak healthy foods and oils into smoothies that they can also have on the go – add lots of fruit so you're not sacrificing the taste.
Establish A Routine
Serve breakfast, lunch and supper at the same times every day and include a set time for snacks in between. Studies have found a link between preschool routines and the ability to self-regulate emotions, also linking lack of routine with problems later on regarding weight gain and obesity.
Portion Control
Large portions of food can be over-whelming so start with a fist full of food and let them ask for more if they are still hungry. The more you try to force them to eat the more anxious they will become, associating meal times with stress. Don't give up on a new type of healthy food if they look like they are not enjoying it – children need to see a type of food around 13 times repeated before they become familiar with it and start to try it.
Introduce A Daily Recommended Supplement
Toddlers are super active, so it can be a challenge to get them to sit still for a meal, additionally, growth slows down at this stage, so they may be less hungry, too but they still need the nutrients to help them grow. Vitabiotics Wellbaby Multi-Vitamin Liquid is a great source of important nutrients like iron, which contributes to normal cognitive development and vitamin D that is needed for normal growth and development of bone, and normal immune system function. It is also suitable for vegetarians, and free from salt and artificial sweeteners. The UK Department of Health recommends that all children aged 6 months to five years should be given a daily supplement that contains vitamins A, C and D (Unless they are drinking 500ml (or approx. 1 pint) of infant formula a day, as infant formula has vitamins added to it.).
Provide Water, Not Milk
Milk is fine at meal times, but allowing your child to fill up on calorific drinks in between will decrease their appetite for nutrient-rich foods. Stick to water throughout the day.
Create A Calm Environment
Focus on the meal by minimising distractions – turn the television and music off and do not bring your phone to the table. Start conversations and create social mealtimes where you talk about what have done that day. You could mention highlights of the day and encourage them to tell you about theirs.
Avoid Added Sugar
Cut out regular desserts – having them every night will normalise daily sugary foods and create an unnecessary desire. Choose naturally sweet fruit, which is packed with vitamins, minerals and fibre, to avoid sugar spikes and crashes and try to serve blood-sugar levelling healthy fats, fibre and protein with every meal.
Table Manners
Having fun will encourage your child to stay in their seat for the whole mealtime – this will help them develop healthier attitudes to food. Serve your child's favourite teddy a meal of his own, tell jokes or sing nursery rhymes. And set a good example – if you finish everything on your plate your child is more likely to also.
Let us know if you have any tips for encouraging healthy eating in babies and children. Make sure you also read our guide to stress-free baby-lead weaning