What To Do When You Find Out You Are Pregnant
Here's What To Do When You Find Out You Are Pregnant
If you've just found out you are pregnant, it might be a long-awaited result, or it might be a happy surprise. However you're feeling, you might be wondering what to do next.
Here's what to do when you find out you are pregnant for the first time: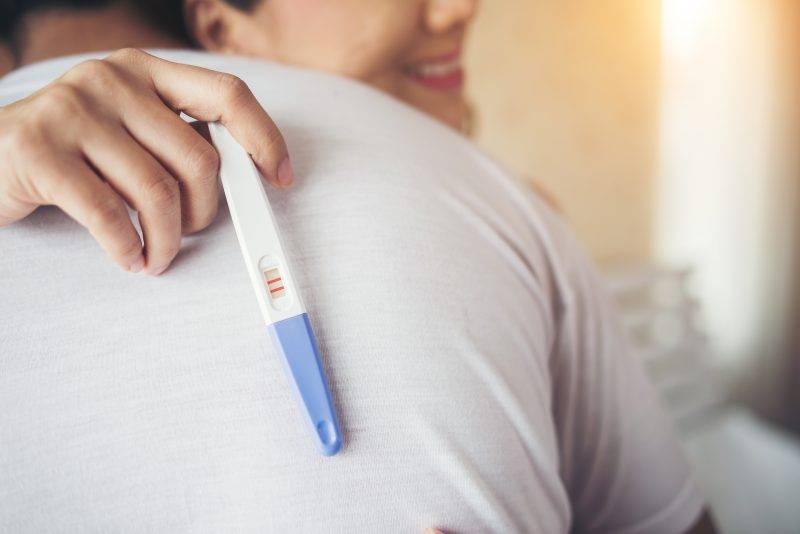 Six Things To Do When You Find Out You Are Pregnant
1. Make Sure You're Taking Folic Acid
Whether you are pregnant for the first time, or this is an addition to your growing family, the UK Department of Health recommends that you take a daily supplement containing 400μg of folic acid when trying for a baby, and for the first 12 weeks of pregnancy, and potentially beyond, as this can help to reduce the risk of Neutral Tube Defects (NTDs) such as Spina Bifida, in your baby. Supplemental folic acid intake increases maternal folate status†. Low maternal folate status is a risk factor in the development of neural tube defects in the developing foetus. Folic Acid is also beneficial beyond 12 weeks as it contributes to maternal tissue growth during pregnancy.
91.5% of women say they're aware of the recommendations surrounding folic acid supplementation for women of a child-bearing age (according to the HFMA Health of the Nation Survey ). However, if you're not currently taking folic acid, start now.
Did you know that Pregnacare Original contains 19 nutrients, including the Department of Health recommended level of 400μg folic acid? Find out more information on our Pregnacare range, which has been trusted by mums for generations.
You might be aware of the news that the government announced in September 2021 that folic acid will be added to UK white flour in the future (the new rules will exclude gluten-free and wholemeal flour). This is to help increase the amount of folic acid in maternal diets, as low folic acid status is a risk factor in the development of neural tube defects (NTDs), such as spina bifida. This will, however, not replace the need for mums-to-be to take a folic acid supplement, as fortification is only to improve the folic acid contribution from the normal diet. The UK Department of Health continues to recommend that all women trying to conceive until the 12th week of pregnancy should take a daily supplement containing 400µg folic acid.
You can read more on folic acid in our post on folic acid facts.
†The beneficial effect is obtained with a supplemental folic acid daily intake of 400µg for at least one month before and up to three months after conception.
2. Consider Taking A Combined Pregnancy Supplement
When you find out you are pregnant, you might want to consider taking a combined supplement specifically for pregnancy that includes 400μg folic acid and more, so that you don't need to worry about taking separate supplements and can be assured they are safe and effective for pregnancy. As well as the Department of Health recommended level of folic acid , Pregnacare provides comprehensive formulations to help safeguard your nutritional requirements throughout pregnancy, including 10µg vitamin D, as advised by the UK Department of Health during pregnancy and breast-feeding, as well as important nutrients to help support a healthy pregnancy, including vitamin B12, iodine and zinc. Find out more in our post on reasons to take a combined pregnancy supplement.
Remember that good nutritional intake is vital throughout pregnancy, not just the first 12 weeks, so try and ensure you eat a balanced, healthy diet, with lots of fruit and vegetables. If you follow a vegan diet, it might interest you to know that our new Pregnacare Gummies are suitable for vegans, and Original tablets and Liquid are suitable for vegetarians.
3. Call Your GP To Book In With A Midwife
As soon as you find out you are pregnant for the first time, you should call your doctor's surgery to let them know. From there, they will be able to tell you if you need to come in to see a doctor, or if they can book you on with the local midwife. Make sure you flag any medical conditions you have and medication you are taking.
Be warned that this call might be something of an anti-climax – it's big news to you, but lots of doctor's surgeries won't even ask to see you if you've had a positive test. Instead, they will register you with the midwife and your first appointment will usually be the booking-in appointment at around the eighth week of pregnancy.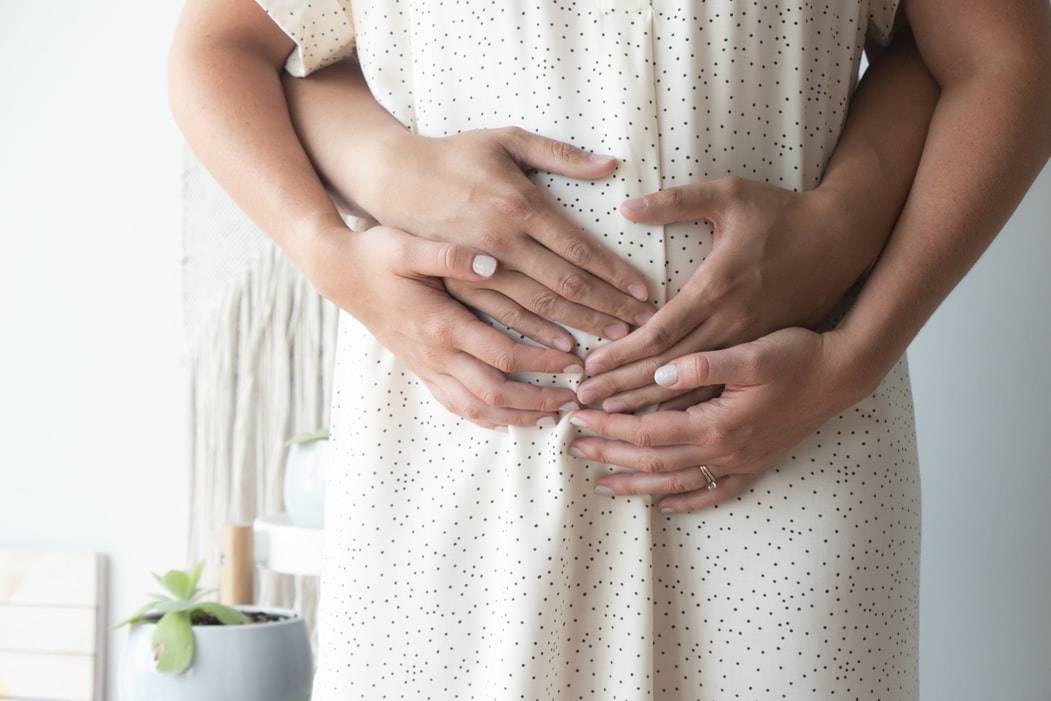 4. Work Out Your Due Date With Our Due Date Calculator
One of the big questions women often have when they found out they are pregnant for the first time is usually around when the baby will be due. Find out how many weeks pregnant you are, and what your EDD (estimated due date) will be using our brand-new Pregnacare due date calculator.
5. Make Positive Lifestyle Changes
There are lots of positive lifestyle changes you can make straight away when you find out you are pregnant, including:
Stop drinking alcohol
Stop smoking: Speak to your doctor if you need help with this
Eat a balanced, healthy diet with lots of fruit and vegetables. Read more in our post of pregnancy food to eat and avoid.
Stay hydrated: Drink plenty of water
Cut down on caffeine: It's recommended that you limit caffeine to 200mg per day (this is equivalent to two mugs of instant coffee). Remember caffeine is also present in some foods such as chocolate.
6. Find Out About Pregnancy Symptoms
There are many symptoms you might experience in early pregnancy, from intense dreams through to food aversions. Find out more in our post on early pregnancy symptoms.
A common first trimester pregnancy symptom is morning sickness, the name given to nausea and vomiting during pregnancy. It will affect some, but not all, mums-to-be, and experiences may vary. Read about morning sickness in pregnancy.
Other common pregnancy symptoms throughout pregnancy include headaches in pregnancy, back pain in pregnancy and pregnancy insomnia.
For More Information On What To Do When You're Pregnant For The First Time: