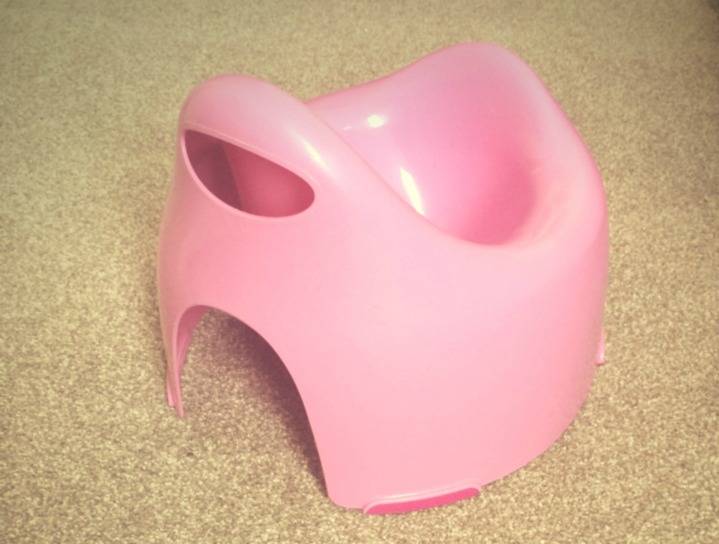 Thinking about potty training your toddler? Here's some hints and tips to help make it an easy and stress-free transition from nappies to pants.
Potty training. It may seem like a bit and daunting hurdle to cross. And along with moving from a cot to a bed, it's one of the big toddler milestones.
There are hundreds of books and blog posts written about it. Everyone has advice, from your mum to the old lady in the supermarket. It can be confusing. But it doesn't need to be.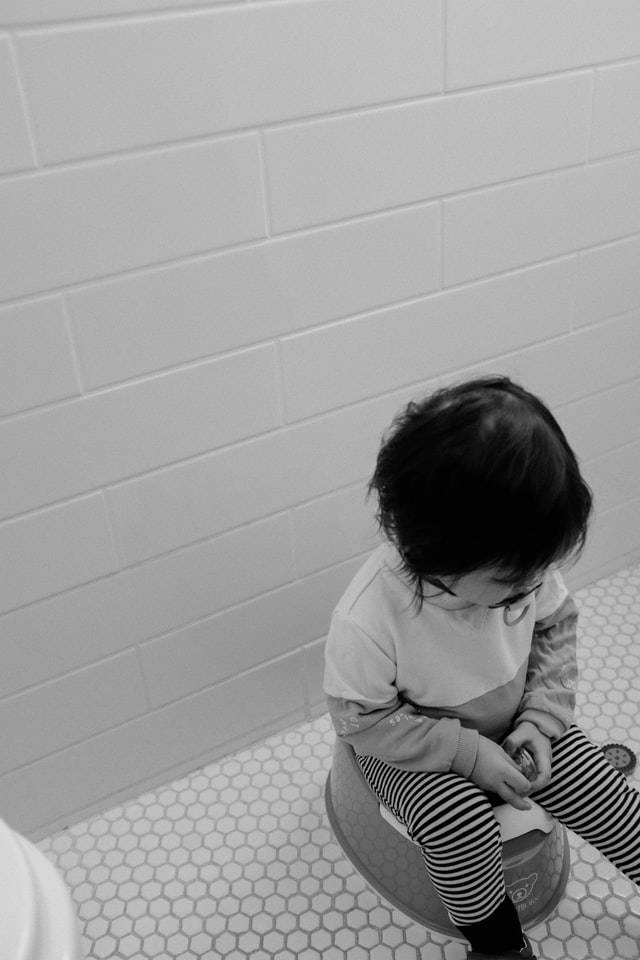 Here's some easy tips on potty training to follow, for gentle, stress-free success for both you and your child (fingers crossed!)
But first, the golden rule of potty training is...
Don't Get Stressed About Potty Training!
I stressed about potty training, and I shouldn't have. The minute I stopped stressing, it got so much easier.
Always keep the end goal in mind; no more nappies! Even if there is a lot of cleaning up and washing to do in the meantime.
Here's some more tips that worked for us when we recently potty trained my daughter:
Don't feel any

peer pressure

to start your toddler just because it seems like everyone else has. Wait until you're completely sure they are ready (honestly, it'll be much easier)
Everyone says to wait until summer so they can run around in as few clothes as possible. I'd go one step further and suggest

waiting until just before you get new carpets

. The least you care about your floors, the better
Potty...or straight to toilet? Again, it's different for each child. It's handy to have a

potty in each room

and it may seem less daunting to them at first. But they'll be on the loo eventually. Try offering a mix and see what works.
Stop asking if they need the potty. The first few days we tried it, I obsessively followed her round asking if she needed the potty. "No!' she said each time. Then five minutes later, I was mopping the floor. Again. And the minute I stopped asking? She got it. I stopped making it a feisty battle of wills, and more about an

independent choice

for her to make in her own time.
It's different for every child, but we don't believe in reward charts in general, and we didn't reward my daughter with a sweet or treat each time she used the potty. Instead we give a lot of praise, which she loves.
Buying colourful or fun pants can help (I wrote about the problem we had finding non-pink, male cartoon character pants for my daughter)
Accidents happen, just

don't make a big deal out of them

. It's pretty normal for them to still happen even when you're months down the line, and apparently regressions can be common, and brought on by big life events or nothing much at all.
Have baby wipes and cleaning spray to hand at

ALL

times in

EVERY

room.
When you're out and about, always take lots of tissues, wipes, nappy bags and more spare changes of clothes and pants than you think you need. As you might need them. We have a

Potette Plus

portable potty that's also a toilet seat, and has been really useful in a variety of places (notable ones to date include a train and a quiet corner of Ikea on a Bank Holiday)
Make sure you have a good support network. I had some fantastic advice from Kath at the Neo Practice, who really, really helped when I was stressing. I also found it useful to vent to friends and Twitter mums who were going through similar circumstances.
Have you recently potty trained your child? If so, what worked for you?
Gillian blogs over at A Baby on Board about London life as a new mum, covering everything from baby clothes to breastfeeding. She is pregnant with her second child and lives with her husband Alex and - recently potty trained - toddler daughter Eliza in south London.