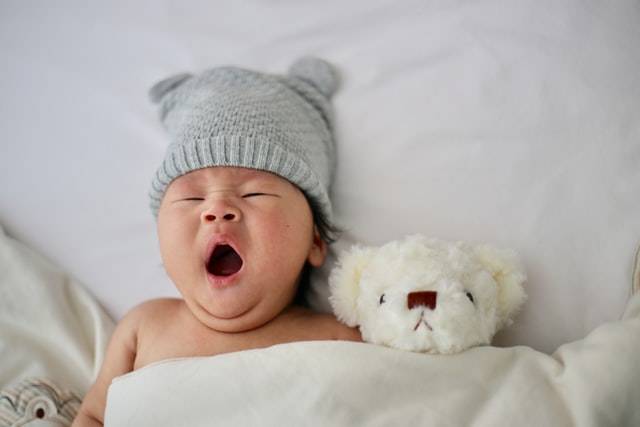 In Safer Sleep Week, we remind ourselves of the advice from the Lullaby Trust on ensuring babies are sleeping as safely as possible
Around 270 babies and toddlers die every year of SIDS (Sudden Infant Death Syndrome) in the UK. SIDS is the sudden and unexplained death of an infant where no cause is found after detailed post mortem. Since it was given media attention in the 1990s (when it was called cot death) parents and carers are far more aware of the risks and how to help prevent SIDS and as such, the numbers of infants dying from sudden infant death has massively reduced.
The Lullaby Trust was set up to provide specialist support for bereaved families, promote expert advice on safer baby sleep and raise awareness on SIDS. They work with the NHS, running a national health-visitor led service for bereaved parents, Care of Next Infant (CONI) programme, which supports families before and after the birth of their new baby.
So what is the advice we should be following?
The Lullaby Trust suggests that we should:
Always place your baby on their back to sleep. If they roll over in their sleep, pop them back on their back.
Keep your baby smoke free during pregnancy and after birth. Call NHS smokefree on

0800 022 4332

if you need help giving up smoking.
Place your baby to sleep in a separate cot or Moses basket in the same room as you for the first 6 months
Breastfeed your baby, if you can
Use a firm, flat, waterproof mattress in good condition - remove all pillows, soft bedding, cot bumpers and soft toys from the cot
Things we should avoid:
Never sleep on a sofa or in an armchair with your baby
Don't sleep in the same bed as your baby if you smoke, drink or take drugs or are extremely tired, if your baby was born prematurely or was of low birth-weight
Avoid letting your baby get too hot
Don't cover your baby's face or head while sleeping or use loose bedding
Call The Lullaby Trust's for advice and information on 0808 802 6869.