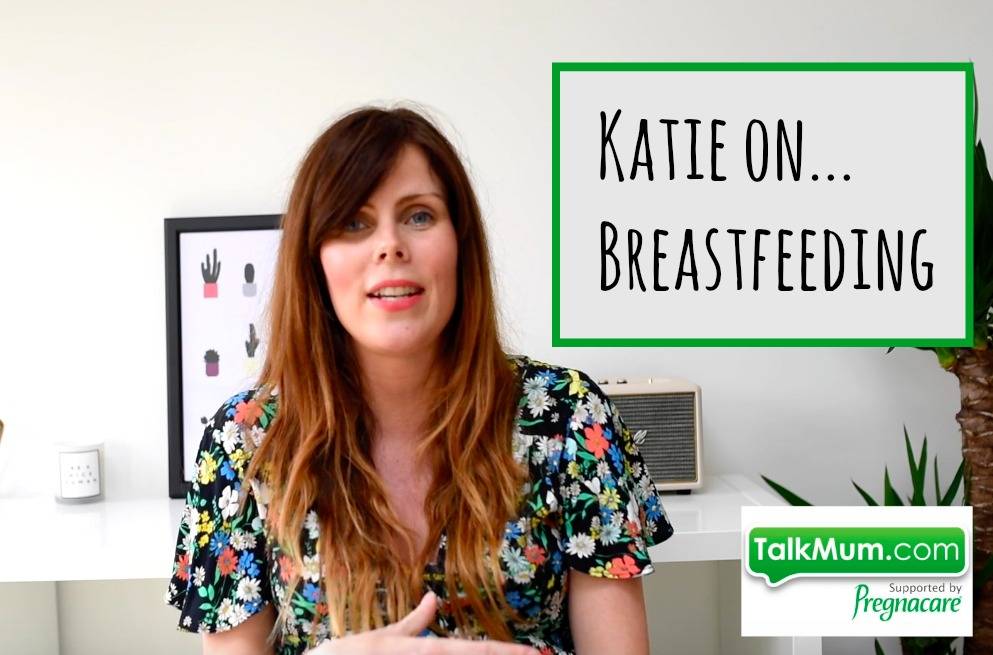 In her latest post for TalkMum, here's Katie from Mummy Daddy Me on breastfeeding her first and second babies, feeding after a c-section and her hopes this time round:
I've reached full term in pregnancy with my third baby, a little boy, and as his birth draws ever closer I have started thinking more about things like how I will feed him when he is born.
I was very lucky to have been able to breastfeed both my daughters (which I talk about in my latest video) and all being well, I would really like to do the same with this baby too.
I have been trying to get prepared with breastfeeding items that really helped me on my journey last time. Of course, the first thing I will be taking is Pregnacare Breast-feeding, which provides a comprehensive range of nutrients for mums after the birth of their baby. I want to do everything I can to make sure that I am healthy and while I will try and eat healthily, I know there are times when this can be challenging, so by taking a supplement I'm reassured that I'm helping to safeguard my diet.
Other essential items for me are Lansinoh cream, I didn't know about this until a few weeks after I had my first daughter and I wish someone had told me about it sooner. It is just a cream that helps soothe cracked nipples and tenderness, but it really is a must have item for me now, so much so that I will be packing it in my hospital bag ready. I have my maternity bras all ready too, I really like The Essential One and Mothercare for nursing bras, it's definitely comfort over style for me when it comes to underwear.
I expressed with my first daughter using a Medela breast pump, but didn't end up expressing with the youngest, mainly because there wasn't really a need for me to do so. I have no idea whether I will express with this little boy, it all depends on circumstances really, but I have the breast pump armed and ready just in case- hopefully it will still work as well!
I am really excited about the prospect of breastfeeding again, although I am nervous in case for whatever reason I won't be able to, especially because I breastfed both my previous little girls. This, all being well, will definitely be our last baby so I think I just really want to have a similar experience as I did with them, although I won't beat myself up if for whatever reason I can't breastfeed. I bizarrely am looking forward to those lazy night feeds, (although ask me that in a few months time!) and long feeds during the day, where hopefully I will have time to catch up on some of my favourite blogs or my other favourite obsession which is instagram. A couple of days of the week my littlest daughter will be in nursery and my eldest is at school, so I am hoping I can have a few snuggly days on the sofa watching old Sex and the City reruns - whether I will have time for this, especially as I am not taking any maternity leave this time around, remains to be seen!
Make sure you watch Charlotte talking about her tips for breastfeeding and her tips on being a working breastfeeding mum and Katie's TTC journey.