Are you Pregnant During The Summer?

Read Our Tips To Help You Stay Cool While Pregnant During The Hot Weather
How do you stay cool with a summer pregnancy? We look at how to survive the warm weather when you're pregnant in our summer pregnancy tips.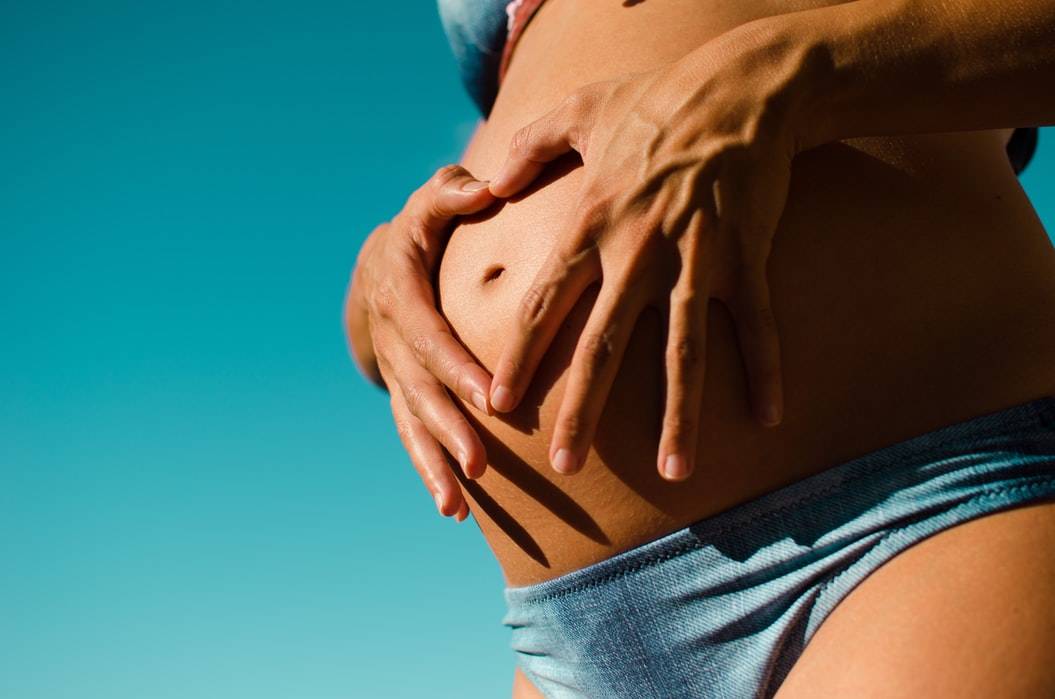 Feeling The Heat! Being Pregnant In The Summer
Pregnancy can be challenging, and even more so during the hotter months of the year. If you're in the early stages of the first trimester, the seasonal hot weather can make morning sickness and nausea feel worse.
And as your pregnancy progresses, your bigger bump and increased body temperature can make you feel even more uncomfortable during the warmer months.
Here are our summer pregnancy tips to help you stay cool when you're pregnant, so you don't get too hot and bothered when it's warm outside.
Read Our Tips To Help You Stay Cool When Pregnant:

Stay Hydrated When You're Pregnant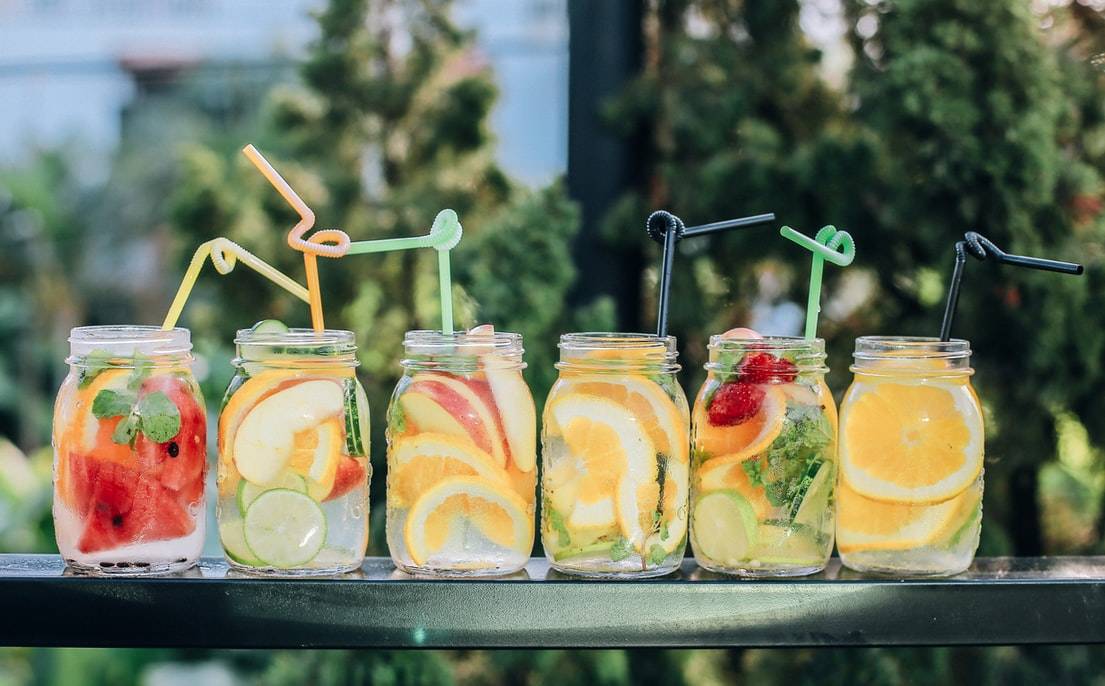 Drinking lots of water is important anyway, but especially so when you are pregnant. Make sure you drink lots of water throughout the day to keep yourself hydrated. Carry a water bottle around with you and top yourself up throughout the day.
Not too keen on plain water? Try refreshing flavoured squash, fruit juice or coconut water.
If you're going out in the evening, You don't have to stick to lemonade. Instead, seek out the non-alcoholic cocktail menu. They can be a fruity alternative to the real thing.
Feeling hot? Short of getting in the freezer yourself, as tempting as it may be, ice lollies are a great way of keeping yourself cool and hydrated when pregnant. They will also have the handy side-effect of helping with first trimester nausea.
Add ice cubes to your water bottle first thing in the morning, to bring the temperature down even more
Fancy a cool, healthy snack? You can also freeze fruit; grapes and berries work well, or slices of watermelon.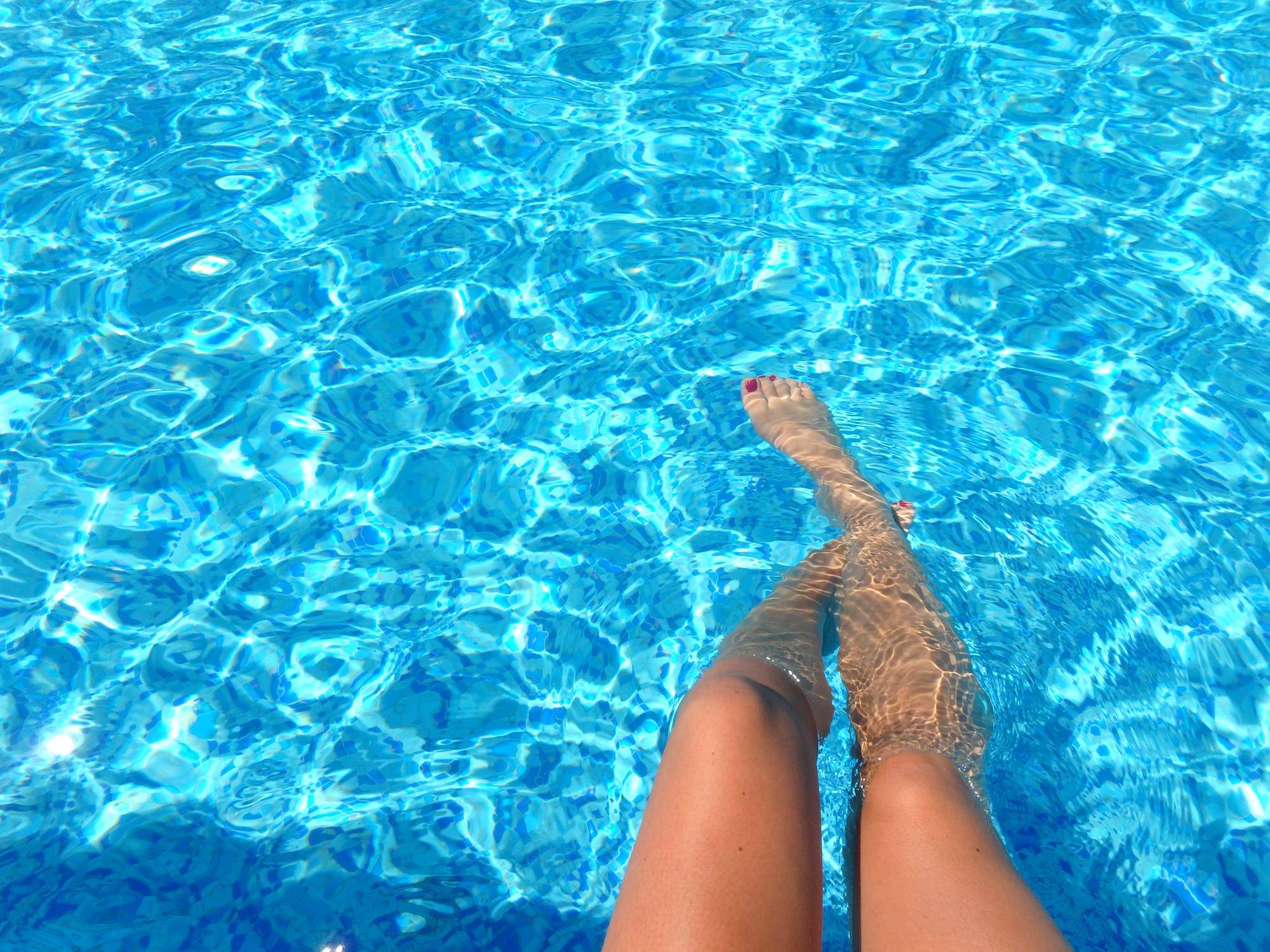 When it really heats up, go swimming. Not only will it keep you cool, it will take pressure and weight off your pregnant body. It's also very relaxing.
Fancy swimming regularly? Make sure you read our post on pregnancy exercise rules by health journalist Lucy Gornall.
If you already have children, it's likely they'll be keen to get out the paddling pool when it heats up. Stick your feet in it or jump on in with them.

Do As Little As Possible During The Day
If very hot weather is predicted, try to minimise activity as much as possible. Work from home if you can and try to arrange for someone else to do the nursery run if needed.
Try resting with your feet up; swollen ankles are an unwelcome side effect of pregnancy made even more uncomfortable by the warm weather. Soak them in cold water or sit with your feet elevated on a foot stool.
Being pregnant can increase your skin's sensitivity to the sun, so make sure you use a good quality, high factor sun block when you're out and about. Try and wear a hat and cover up as much as you can.
Summer Pregnancy Looks: Cool Maternity Styles
On hot days, pick buffet-style tiered sun dresses or loose shirts to keep cool. Avoid man-made fabrics like polyester and go for natural fibres like cotton, with a bit of added stretch.
If it looks like it might rain – which it probably will - dress in thin layers that you can take off when necessary.

Going On A Summer Holiday When You're Pregnant
Are you jetting off on holiday while you're expecting? Taking a babymoon before it all changes? Or just off on a short break with your family before you all grow in numbers?
If you're travelling during pregnancy, remember to always speak to your doctor or midwife first to ask their advice and to discuss any potential problems.
Always take your pregnancy notes with you, just in case. Take any medication you might need, as well as anything you might need to keep you comfortable.
If you're planning on flying, read our post on flying during pregnancy.
Once You've Read Our Post On Pregnancy During Summer: