Pregnancy Exercises At Home: 5 Of The Best Pregnancy Exercises You Can Do At Home
Expecting a baby and looking for pregnancy exercises at home? We round-up five of the best pregnancy exercises you can do at home, including the Joe Wicks pregnancy workout.
If you have recently found out you are pregnant, you might be wondering about the type of pregnancy exercise you can do from home.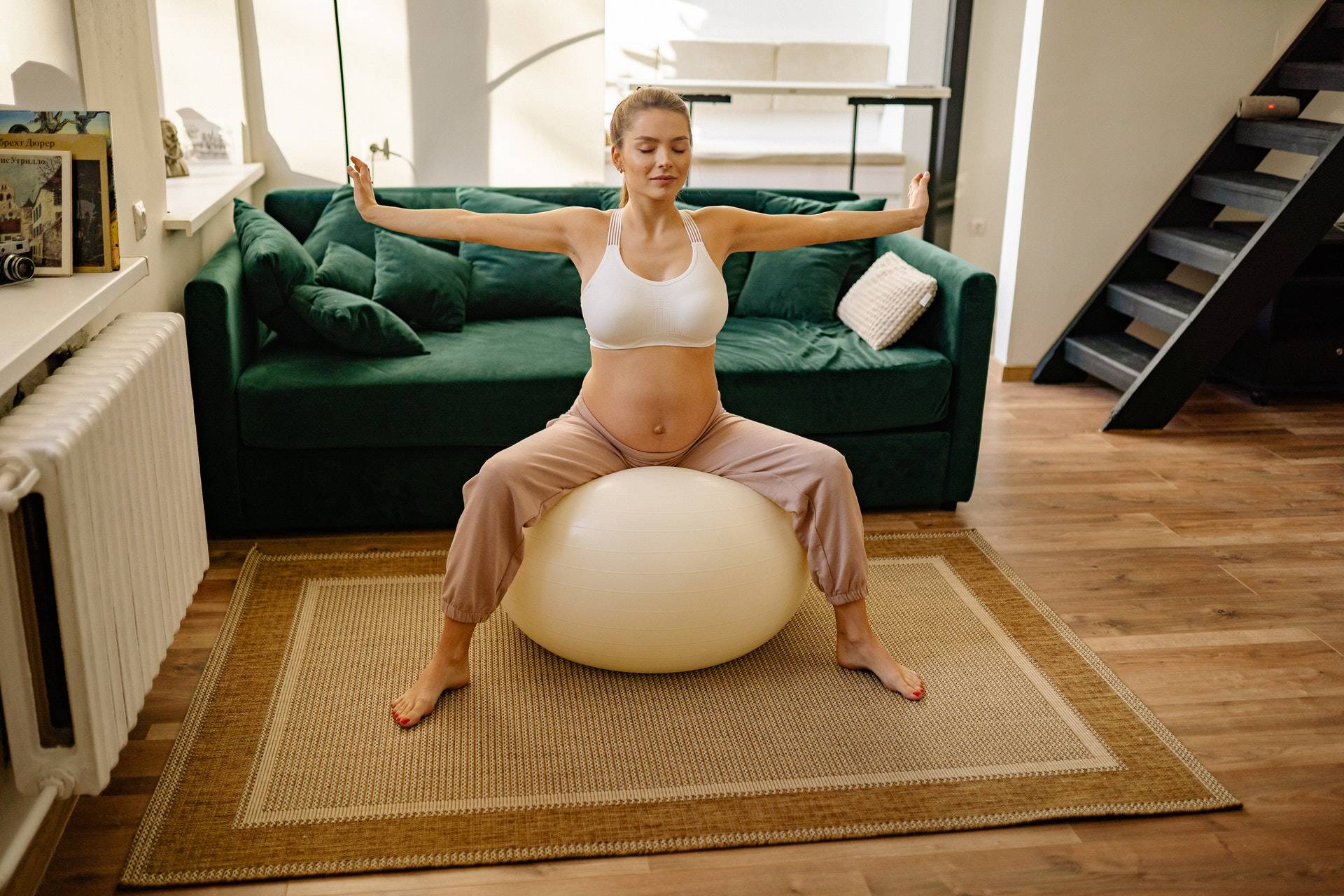 The Benefits Of Pregnancy Exercises At Home
But firstly, why exercise at home during pregnancy? There are many benefits to exercise during pregnancy. If you feel you can exercise, it will help you adapt to your changing shape, prepare your body for labour and can also lift your mood.
Remember to always speak to your midwife or doctor before undertaking any exercise during pregnancy. There are tips on pregnancy exercise on the NHS website, including a list of the types of exercise to avoid.
Make sure you also read our post on pregnancy exercise tips by Lucy Gornall, Health Journalist of the Year (HFMA) and personal trainer specialising in pre and post-natal fitness
Here Are Five Ideas For Pregnancy Exercises At Home
1. Pregnancy Yoga from Home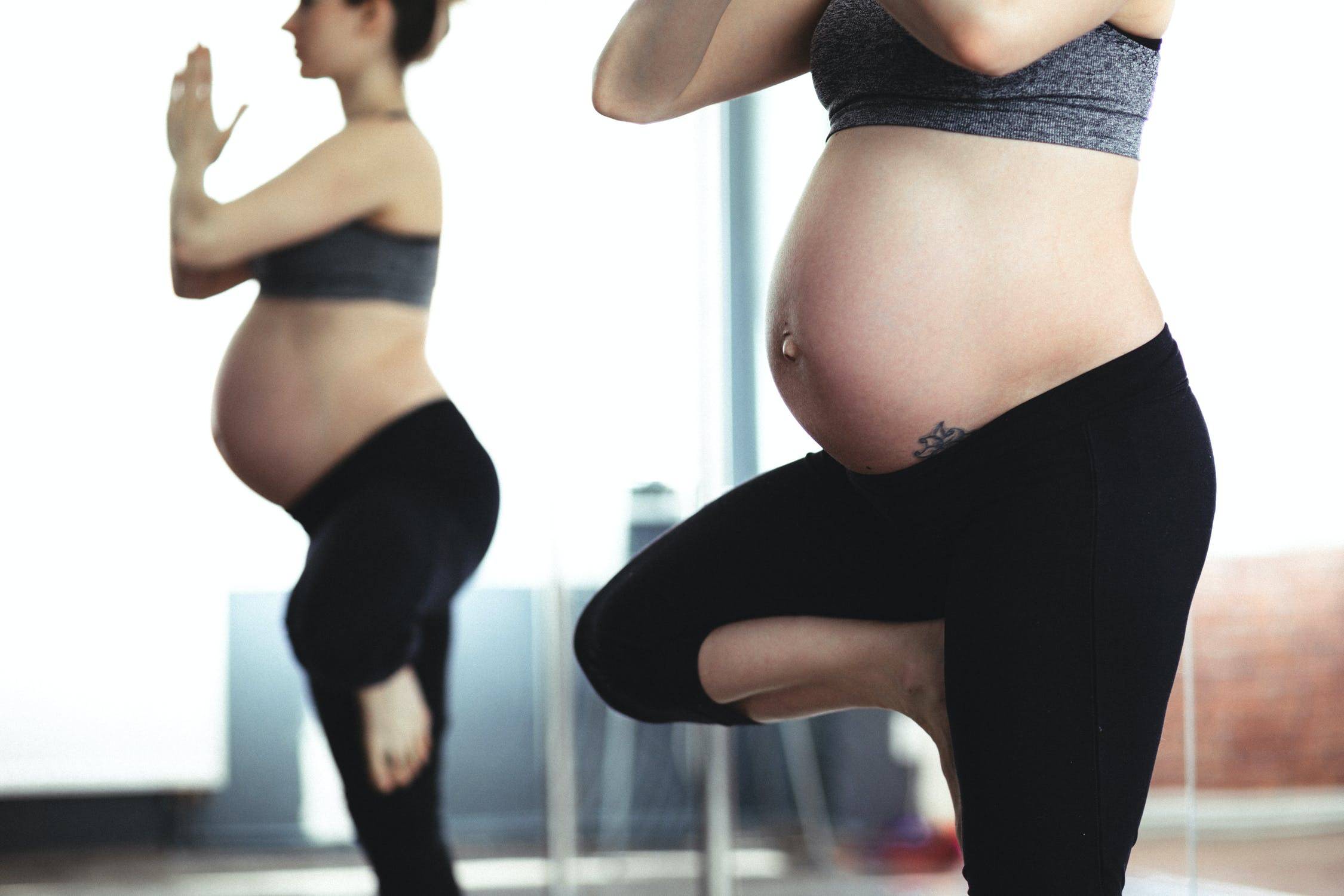 Pregnancy yoga is a great exercise for pregnancy, as it will keep you flexible and help you relax. It is also a great floor exercise for pregnancy that you can easily try from home.
Yoga With Adrienne is a popular YouTube channel with over 7 million subscribers, and she has a series of videos about prenatal yoga that are easy to follow from your living room.
2. Joe Wicks Pregnancy Workouts
If you're looking for a pregnancy workout, everyone's favourite fitness coach Joe Wicks can help. The Joe Wicks pregnancy workout options include his free pregnancy exercise videos, filmed when his wife Rosie was pregnant.
The Joe Wicks YouTube Channel his pregnancy videos include include a 15 minute pregnancy workout (here) and a 15 minute pregnancy dumbbell video (here).
3. Pelvic Floor Exercises During Pregnancy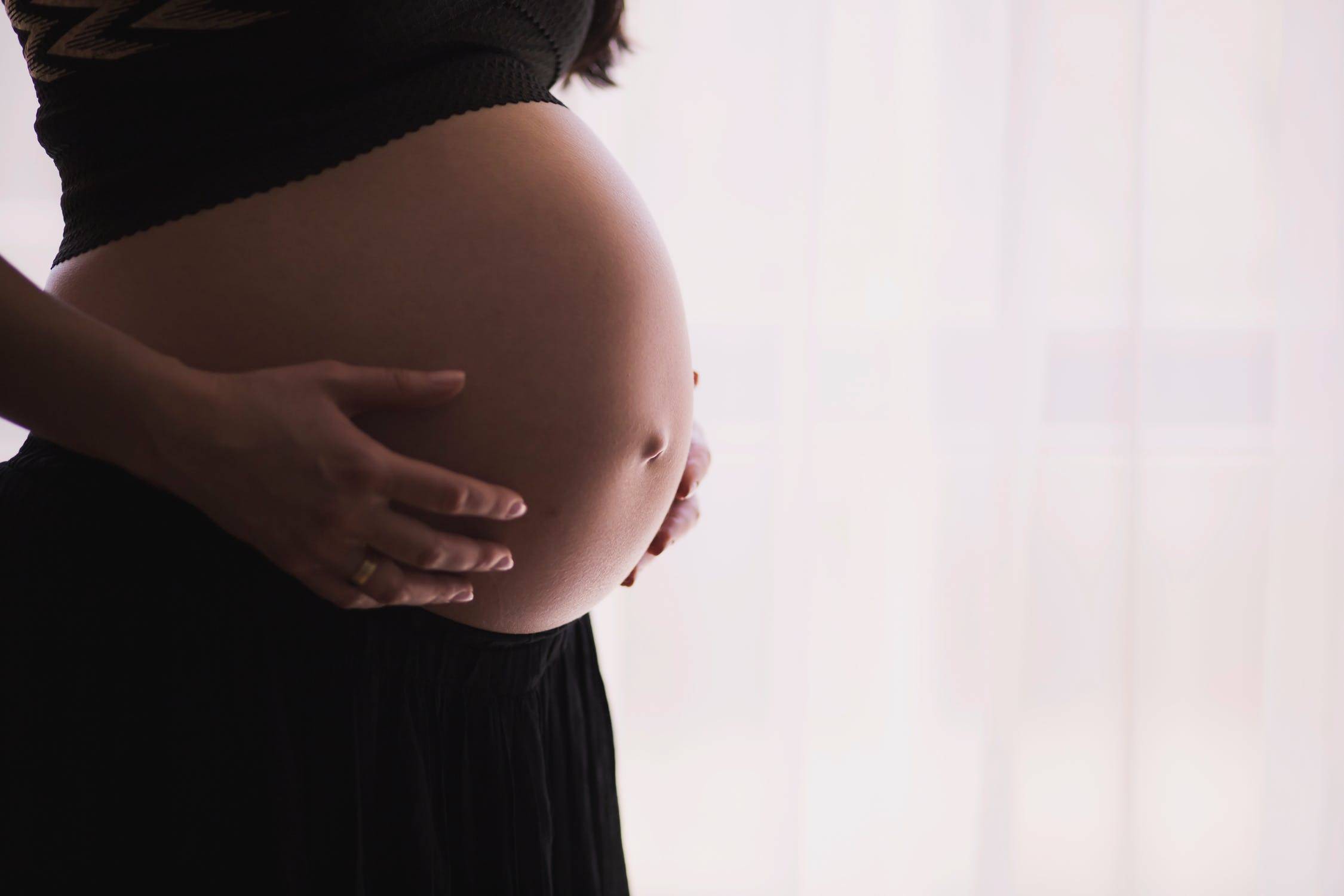 Pelvic floor exercises are a simple but important exercise you can do from home when pregnant. In fact, they are a great pregnancy exercise you can do wherever you are. Your midwife has probably already mentioned the benefits, but pelvic floor exercises help to strengthen the muscles of the pelvic floor, which come under great strain in pregnancy and childbirth.
To strengthen your pelvic floor muscles, squeeze the muscles 10 to 15 times, making sure you breathe out at the same time. As you progress, you can try holding each squeeze for a few seconds longer.
4. Using an Exercise Ball During Pregnancy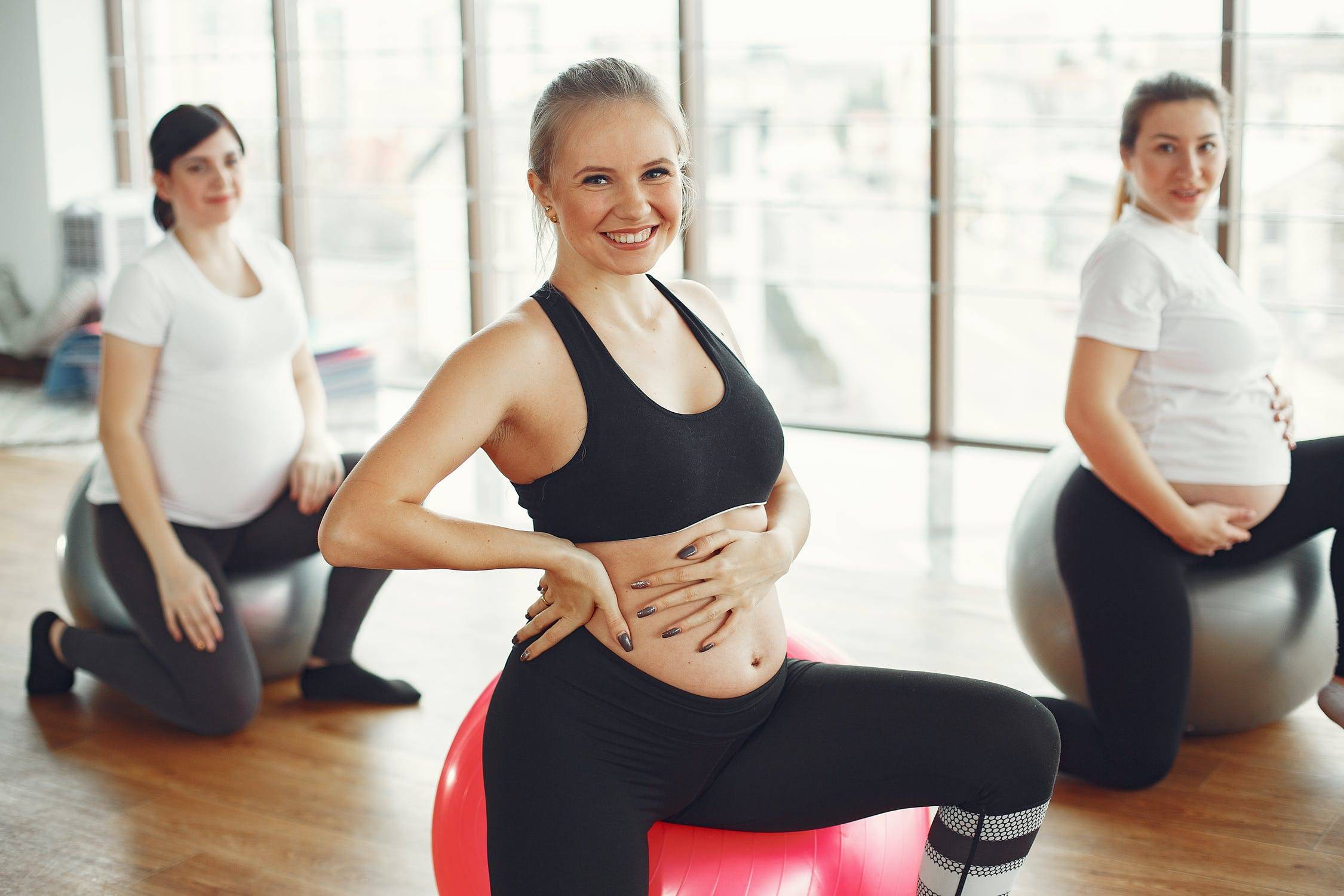 It is easy exercise from home during pregnancy using an inflatable exercise ball, or birthing ball. And there are lots of benefits for your body during pregnancy. Sitting on the ball can help you get comfortable and help you sit correctly, which is important in the third trimester when the baby needs to get in the correct position from labour. Ask your midwife for tips on specific exercises you can do using the ball.
5. Mindfulness and Relaxation Apps during Pregnancy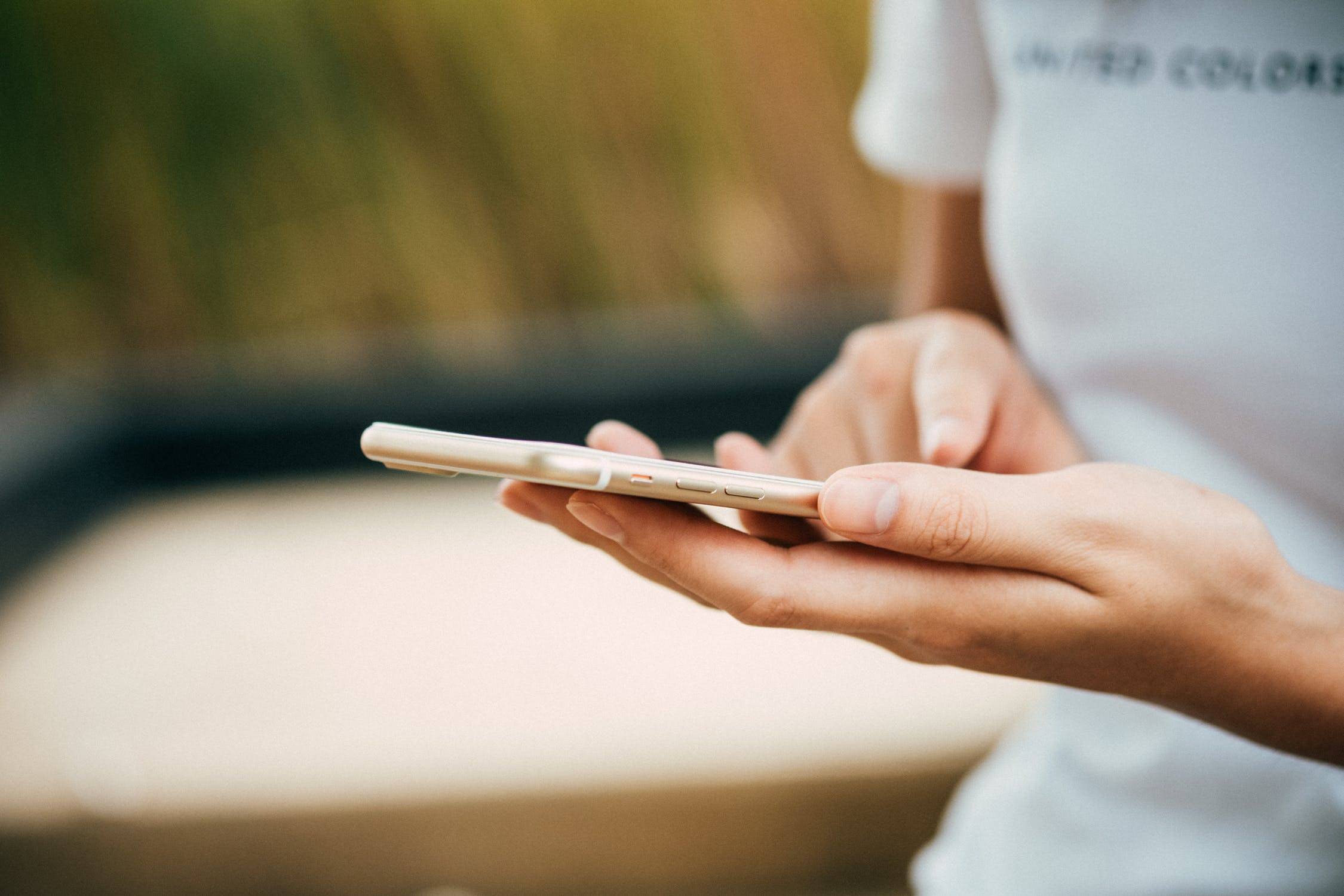 If you are exercising your body, do not forget to exercise your mind too – which is an easy pregnancy exercise you can try from home. Here is our list of mindfulness app for parents with lots of ideas to help you relax. Lie down and try to get comfortable.
Once you have read our post of pregnancy exercises at home: