Welcome to the latest issue of our TalkMum Book Club, where each month we review the best books and podcasts relating to fertility, pregnancy, parenting, and family life.
Next up is the book Philippa Perry book The Book You Wish Your Parents Had Read (And your Children Will be Glad That You Did) which examines parenting psychology, how your own parents have an impact on your parenting and what behaviour is really important when it comes to being a mum or dad.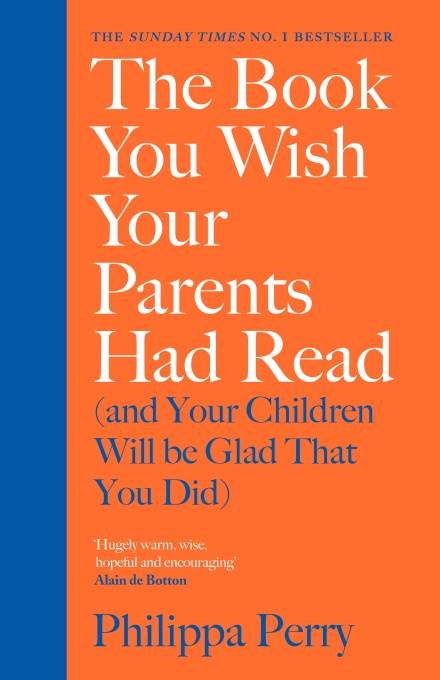 Every parent wants their child to be happy, but how do you make sure this happens in the most constructive, effective way? In The Book You Wish Your Parents Had Read, Philippa Perry talks about what really matters and what behaviour it is important to avoid when it comes to parenting.
Instead of offering tips for routines or a strict guide to what you should and should not do, she offers an overview of the elements that lead to good parent-child relationships. This includes understanding how your own upbringing may affect your parenting, accepting that you will make mistakes and learn what you can do about them, how to break negative cycles and patterns and handle your own and your child's feelings through the most effective communication.
Why Should I read The Book You Wish Your Parents Had Read?
Parenting, while an amazing experience, can also be emotional and overwhelming, and the book is full of lightbulb moments to make you realise why you do the things you do as a parent, and what you can do to make positive changes.
The Book You Wish Your Parents Had Read invites you to explore your own feelings and think the impact your own parenting had on you, and in turn the impact that this can have on your child. It suggests small but positive changes you can make to break any negative cycles and patterns, improve communication, and understand how everyone can be understood effectively.
Above all, it will help you to help yourself by strengthening the bond you have with your child, which will help to lay the best foundation for them to be happy adults.
Make sure you also read our post on mindfulness on the school run.