Looking for something new to read? Here's our latest TalkMum Book Club review, of Giovanna Fletcher's Letters on Motherhood
Welcome to the TalkMum Book Club, where this month we've been busy reading Giovanna Fletcher's new book Letters on Motherhood.
Giovanna Fletcher is a multi-talented author, actress, presenter, vlogger, podcaster, and blogger. She's a mum of three young boys and married to her musician and author husband Tom, who you might know from the band McFly.
You might also follow Giovanna over on Instagram, where she regularly updates about the realities of motherhood and busy family life to her 1.3 million followers.
What is Giovanna Fletcher's Letters on Motherhood About?
A prolific author, Giovanna has written many fiction books including The Eve of Man sci-fi trilogy, which she co-authored along with Tom, as well as non-fiction, including her parenting manual Happy Mum, Happy Baby.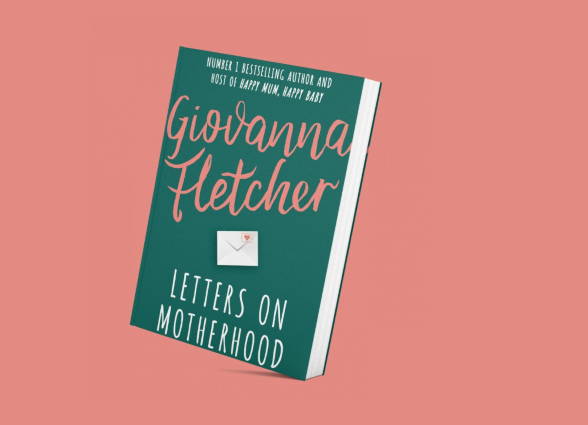 Her latest book, Letters on Motherhood, is a collection of letters written by Giovanna to her three young sons, to her husband, friends, and other significant family members of her family.
Through the letters, she shares the funny and moving personal tales of family life. She writes about the highs and challenges of parenting, covering topics such as the all-familiar feeling of mum guilt, the trickiness of finding a work/family life balance, her changing body image and sense of self, as well as her hopes, fears and expectations for her children's future
The book also includes previously un-shared personal photos from during her pregnancy, as well as snapshots of family life.
Why should I read Letters on Motherhood by Giovanna Fletcher?
Letters on Motherhood offers Giovanna's thoughts on motherhood and the power of family and friendship, even through tricky times.
Giovanna's warm and relatable style and openness about the highs and lows or parenting have won her many fans, and followers of her on social media will be sure to love this new collection of her writing, as well as recognising the similar situations faced by mothers the world over.