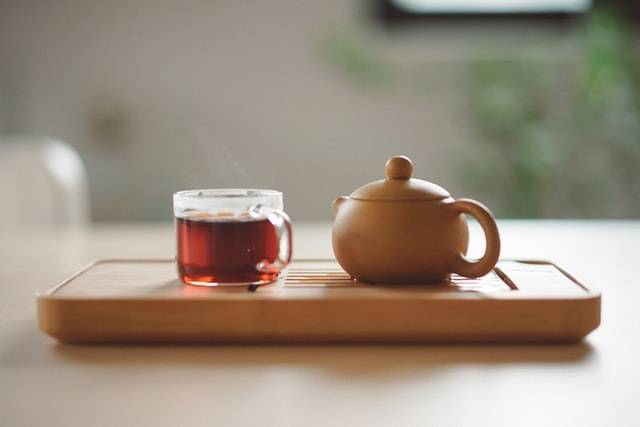 The Origins Of Tea
Legend has it that tea was first discovered nearly 5000 years ago in China by the Chinese emperor Shen Nung when a number of leaves blew into his boiling water, he liked the scent it created so much he drank the water, and history was made.
Historical records show that the first European to come across tea was Portuguese father Jasper de Cruz in 1560 whilst he was on a trade mission.
In 1657, Thomas Garway was the first person to sell tea in England from his coffee house in London. And by the 18th-century tea had become Britain's most popular beverage overtaking ale and gin.
About International Tea Day
Every year on the 15th December the world celebrates International Tea Day. This day was launched in 2005 by the trade unions in New Dehli, India to raise awareness on a number of important issues that affect the tea industry such as climate change, technology, production trends, worker rights, land ownership, social security, living wages, and competition laws. On a yearly basis over 150 representatives from major tea organisations come together to discuss these vital tea-related issues.
The international day of tea is mainly celebrated by tea making countries like Bangladesh, Sri Lanka, Nepal, Vietnam, Indonesia, Kenya, Malawi, Malaysia, Uganda, India, Tanzania and of course us tea lovers here in Great Britain.
At Vitabiotics we love our tea so much we decided to create Tea+. Our selection of flavoured teas are packed full of a range of vitamins and botanicals to support you, whatever your goal.
TEA+ Vitamin D Vitamin Tea comes in a delicious natural mango and pineapple flavour and contains Vitamin D, which contributes to the normal function of the immune system. Looking for a quick boost? TEA+ Energy Vitamin Tea is packed with Vitamins B6 and B12, which contribute to the reduction of tiredness and fatigue and normal energy release. Or you can grab some quality shut-eye with a cup of our caffeine-free TEA+ Sleep Vitamin Tea with passionflower, which contributes to normal sleep.
All our Tea + products come with our usual 3 for 2 offers and free UK shipping.
To view our Tea + range click here or to read why you should drink Tea + click here 
Reference: www.tea.co.uk
Last Modified: 20/04/2021