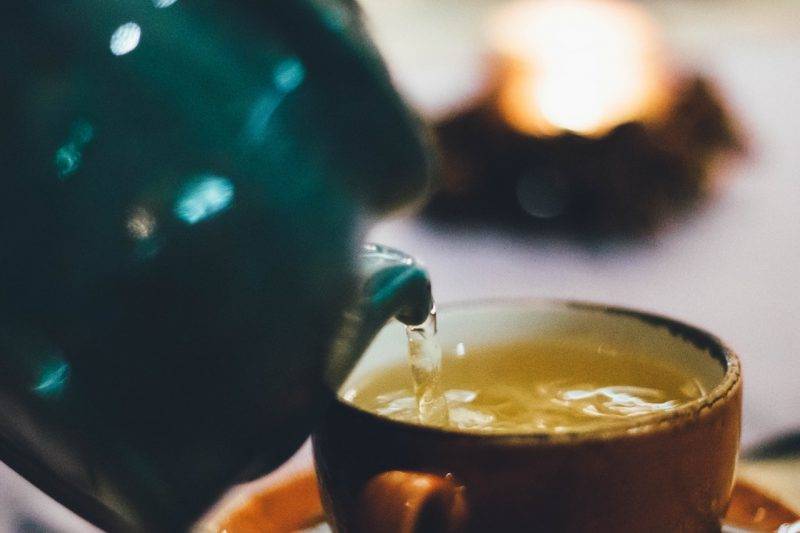 There's an endless choice of "health" drinks on the market, making it difficult to know what to choose and what's actually good for you. The "sugar tax" has forced many drinks to jump on the healthy bandwagon and new beverages appear every week promising to do your body good.
The TEA+ range has been developed, refined and tested by experts to ensure that every mug of vitamin infused tea contains an ideal boost of daily vitamins, designed to help the body function the way it's meant to.
A daily Mug of Vitamins
TEA+ is a new way to take a daily vitamin. Every teabag infuses up to 100% NRV of selected daily vitamins into a refreshing, tasty cup of tea. It's an easy way to fit vitamin support effortlessly into a daily routine.
Each blend has a unique brew of vitamins, carefully designed to aid your wellbeing and support you in different ways.
One mug of TEA+ Defence has 100% of your daily Vitamin C requirements, whilst TEA+ Energy has 100% of your daily B Vitamins in every tea bag, including B6 and B12, both of which contribute to the reduction or tiredness and fatigue. TEA+ Cleanse combines the benefits of Selenium, Biotin and Vitamin C and TEA+ Vitamin D is also the first ever tea to contain 100% of your daily requirement of Vitamin D in every cup.
Best Of Green & Herbal Teas
There are lots of green teas out there and plenty of herbal ones too. But TEA+ combines the best bits of both and infuses them with vitamins to evolve them into something new.
There are many apparent benefits of green tea and there are herbal and botanical infusions that have traditional benefits dating back centuries. TEA+ brings the benefits from both of these worlds together.
A Great Tasting Brew
One of the biggest complaints people have with green and herbal teas is taste. Many people are simply turned off by the 'acquired' taste to them. TEA+ may be an infusion of these two teas, but each blend is naturally fruit flavoured to make taking your daily vitamin an enjoyable experience. A great taste is one of the core principles of TEA+, because being healthy shouldn't taste bad.
Many fruit teas don't deliver on flavour and we've spent a lot of time developing teas that give a wonderful depth of flavour that lasts the whole cup.
No Sugar or Artificial Sweeteners
Many of these so-called "health" drinks are packed with hidden sugars and artificial sweeteners. Our consumption of sugar has hit an all-time high and the introduction of the "sugar tax" has forced many traditional soft drinks to move to artificial sweeteners like Aspartame to compensate.
TEA+ relies on the natural sweetness from the real fruit flavours to give it it's great taste.
A Routine You Can Stick To
TEA+ comes in a 2 week supply, making it easy to follow a daily routine of taking your vitamins. Each box contains 14 individually wrapped vitamin infused teabags, so you can get your daily vitamins in wherever you are! If you're running late and don't have time for your morning TEA+ you can slip your TEA+ teabag into your bag for brewing at work, or take a couple of them in your suitcase for a long weekend away. You'll never miss your vitamins again!