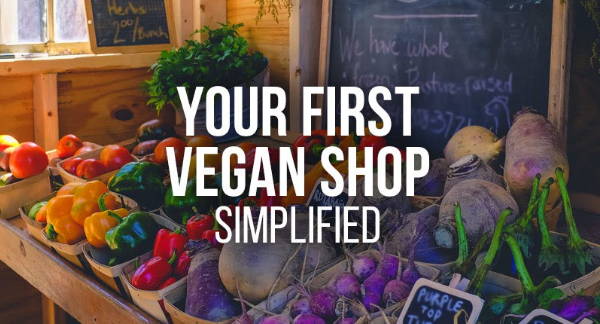 Whatever your reasons for choosing to adopt a vegan diet - whether that's for your own health, for the environment or for supporting animal welfare - it's perfectly normal to find the transition a little overwhelming, as many other plant-based converts do.
We're here to help you achieve your new dietary goals, with a beginners vegan shopping list that covers all of your essential nutritional needs, without making the process too daunting at the same time. Kick-start your vegan diet with these core plant-based products and cupboard staples. In no time at all, you'll be adding even more variety to your vegan shopping list as you settle in to your new regime.
What Is Vegan Food?
A vegan diet is one that contains no animal products whatsoever. This includes non-meat items such as butter, cheese, honey and milk. Vegan diets are commonly made up of fruits, vegetables, grains, beans, and protein, amongst other products.
A vegan diet is generally colourful, varied and most importantly, delicious!
How To Spot Vegan Products
If you're looking for vegan items in the supermarket or when out and about, there are a few ways to determine that a product is vegan-friendly. The first is to check whether the item says 'suitable for vegans' on the packet, or if it has The Vegan Society's logo on it - both will confirm if an item is completely free of animal products.
Find a variety of vegan vitamin supplements across the Vitabiotics product range, including Wellwoman Vegan, which has been officially approved by The Vegan Society.
If the item doesn't have either of these signs displayed on the packaging, spend some time looking through the ingredients list. Keep an eye out for meat, dairy or egg ingredients which will ultimately make a product unsuitable for vegans. Also look for E numbers which may not be vegan-friendly. You can find a handy guide to vegan food additives here.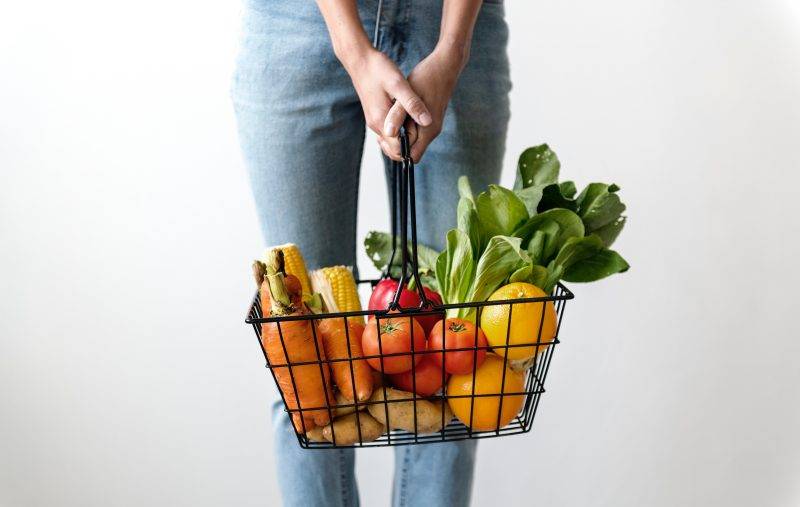 A Basic Vegan Shopping List
Find a variety of favourite starter vegan ingredients and items below, all of which will help you to get started with your plant-based diet.
Fresh, Frozen And Dried Fruit
Fruit in all forms is one of the safest items to add to your first vegan shopping list. Naturally plant-based and full of nutritional goodness, you can easily incorporate fruit into your daily vegan diet as part of your breakfast, a healthy snack or even within a delicious dessert.
Look for fruit on offer to keep your vegan shopping list on a budget and to enjoy a little variety from one week to another. Don't forget to add a variety of fresh, frozen and dried fruit to your trolley - each brings their own benefits to your vegan shopping list.
Recommended Fresh Fruit
Apples

Bananas

Blueberries

Cherries

Jackfruit

Melon

Nectarines

Oranges

Pears

Raspberries

Strawberries
Recommended Frozen Fruit
Bananas

Blueberries

Mixed berries

Mango

Strawberries

Pineapple
Recommended Dried Fruit
Apricots

Cranberries

Dates

Figs

Raisins
Fresh, Frozen And Tinned Vegetables
Vegetables form a large part of the vegan diet. They contain essential vitamins and minerals needed for a healthy balanced diet, but without as much sugar that's found in fruit.
A vegan diet should contain vegetables in as many meals as possible throughout the day, and it's not hard to do. Leafy greens will blend easily into smoothies, whereas raw crunchy vegetables and dip make a delicious snack - and the possibilities are endless when it comes to vegetables in your lunches and dinners!
Recommended Fresh Vegetables
Avocado

Aubergines

Broccoli

Carrots

Cauliflower

Celery

Courgettes

Garlic

Ginger

Green Beans

Kale

Mushrooms

Onions

Parsnips

Peppers

Potatoes

Mixed Leaves

Spinach

Sweet Potatoes

Tomatoes
Recommended Frozen Vegetables
Broccoli

Peas

Sweetcorn

Peppers

Mixed Medleys
Recommended Tinned Vegetables
Peas

Sweetcorn

Tomatoes

Artichokes

Peppers
Meat Substitutes For Vegans
If you're concerned about missing certain tastes and textures from your diet when switching to a vegan way of living, you can simply add these recommended meat substitutes to your shopping list.
Tofu - high in protein and calcium

Tempeh - provides a firmer texture than tofu

Seitan - shares similarities with chicken, pork and beef

Textured Vegetable Protein (TVP) - cheap and easy to use

Jackfruit - perfect for replicating pulled pork
Recommended Free From Brands
These brands specialise in meat and dairy substitutes and are firm favourites with many vegans, especially beginners!
Quorn vegan ranges

Linda McCartney food ranges

Cauldron tofu and falafel

Oumph! meat replacements

Almond Breeze (milk alternative)

Oatly (milk alternative)

Pure - a dairy free spread

Provamel - single cream alternative

Follow Your Heart - a hard cheese alternative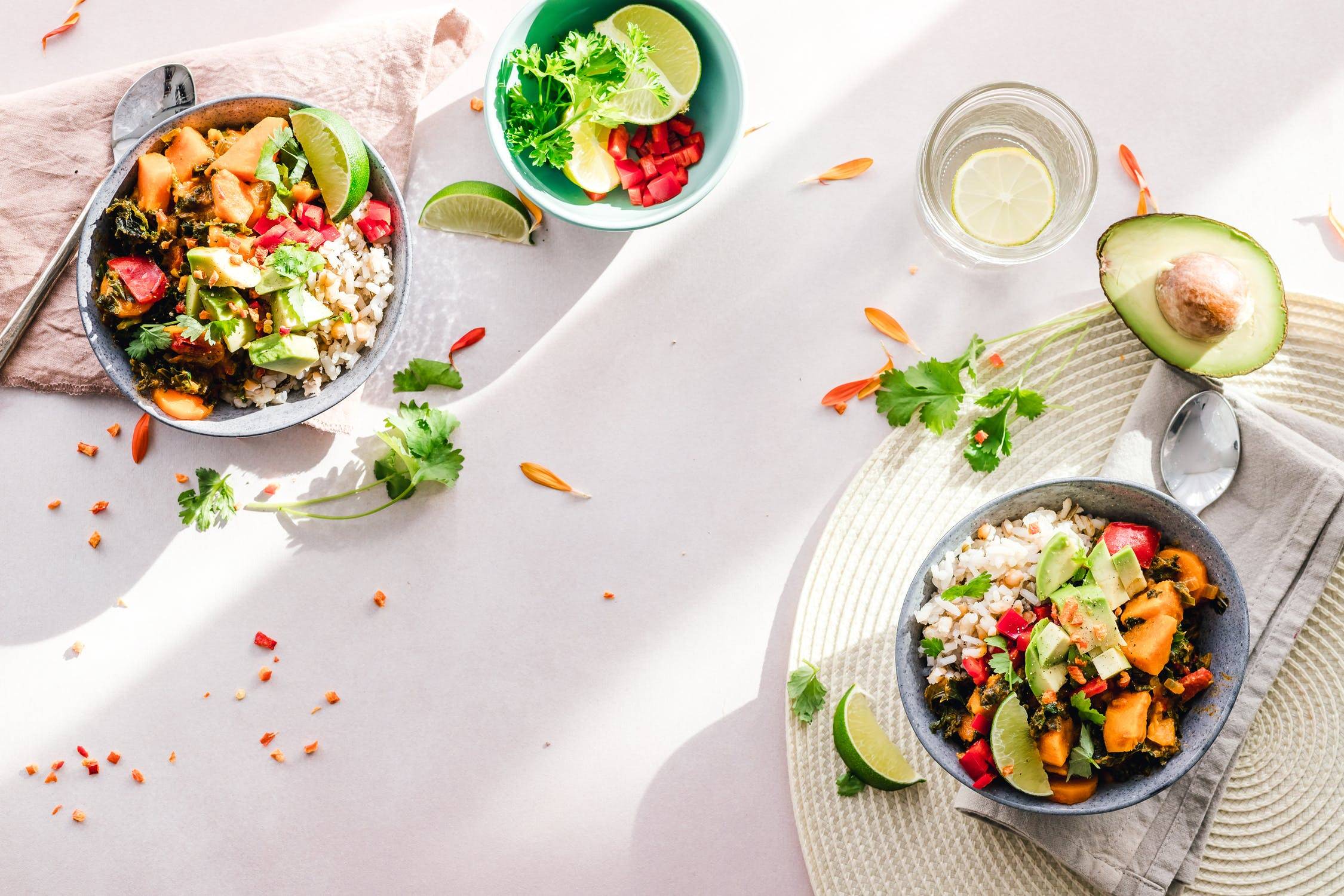 Vegan Cupboard Staples
There are many store cupboard staples that are vegan friendly, easy to put together and form the basis of delicious and nutritious vegan meals or snacks. These include:
Bread, tortillas, bagels and pittas

Oats

Rice

Quinoa

Tinned chickpeas, lentils, beans and other legumes

Dried pasta

Plenty of herbs and spices - including basil, sage, cumin, paprika, etc.

Nutritional yeast - this gives food a cheese flavour in vegan cooking

Nuts and seeds - such as almonds, cashews, sunflower seeds and chia seeds

Dairy-free milk - such as almond milk, oat milk or coconut milk

Liquid smoke - perfect if you want to give food smoky, meaty flavour

Dark chocolate

Oils - such as coconut, flaxseed, sesame or olive oil

Nut butters - such as peanut or almond butter

Sweeteners - such as maple syrup, agave syrup, coconut sugar and molasses

Salt and pepper

Condiments - including soy sauce, sriracha, mustard, lemon juice and vinegar

Flour

Baking powder and bicarbonate of soda

Cornstarch
With just a few of these basic ingredients, you'll be able to put together a range of quick, tasty and nutritious meals that are suitable for a vegan diet.
'Accidentally' Vegan Foods
Although you may not realise it, some of your favourite food items may in fact be vegan. It's worth checking the ingredient list of your items, but some great accidentally vegan foods include:
Oreos

Skittles

Bournville chocolate

Many packets of flavoured noodles, including meat flavours

Some meat flavoured crisps

Certain flavours of Doritos crisps
This is by no means an exhaustive list, but just goes to show that you can still enjoy some of your favourite foods while following a vegan diet. Take a look at some more accidentally vegan foods here.
These tips are sure to make switching to a vegan diet as seamless as possible. However, if you're worried about your health and nutrition as you make the switch, consider adding a vegan vitamin supplement to your daily routine. We have a range of vegan supplements available, including our vegan Wellwoman products which are designed specifically to help safeguard your diet.