Become a member today with Osteocare and SAVE £5 OFF membership*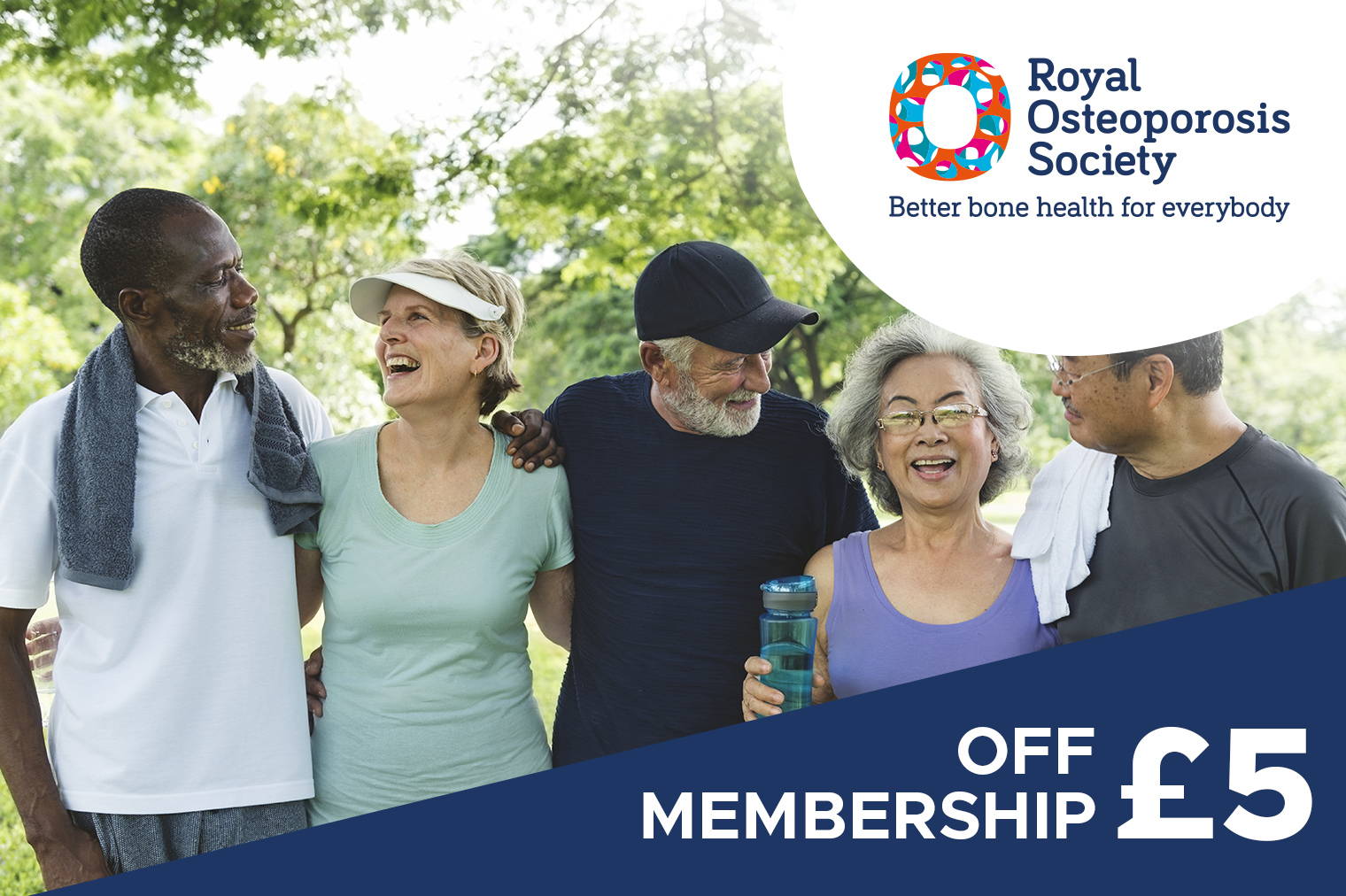 The Royal Osteoporosis Society would love to have you as a member - and as an Osteocare consumer you can join for as little as £19 for your first year. You'll receive a members only quarterly magazine delivered straight to your door, packed with useful lifestyle and exercise tips, delicious bone-healthy recipes, research news, real-life stories and Q&As from our specialist helpline nurses.
Other Benefits Include:
100-page book All About Osteoporosis bursting with information about bone health
Members Extra: member only web pages filled with the latest news, research, lifestyle tips and exclusive competitions
Welcome pack with your personal membership card
Monthly email updates keeping you informed about the work of the charity
Joining Is Easy:
Just call the Royal Osteoporosis Society's friendly Membership team on 01761 473287 and quote OSTEOCARE5 to receive £5 off your first year's membership, (joining for just £19, instead of £24).
For more information on the Royal Osteoporosis Society, please visit https://theros.org.uk.