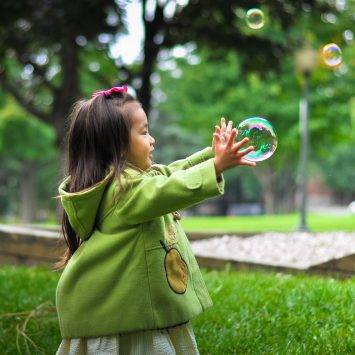 'Spring is nature's way of saying - let's party!' Robin Williams
We don't mean to tempt fate, but it really seems like spring is finally here, doesn't it? After a long and gloomy winter, nothing could be more cheerful than blossom appearing on the trees, bunches of daffodils in shops and a spring in everyone's step.
When you're a parent, spring means you can start to get out and about more, and no more standing freezing in the park. It means you can go in the garden and play, let the children run around outside and also start to think about picnics and eating outside (less mess to clear up!)
This month, we'll be focusing on the joys of spring and the brilliant possibilities this opens up when you're a parent. If you have green fingers - or are itching to try out gardening with your little ones - then we'll have tips for the garden for all of the family.
We'll also be looking at spring cleaning for all the family, and methods to use to make sure your house stays clean when you have small children.
As Easter falls in this month, we will look at the best Easter-based baking and craft activities, as well as places to go over the holiday.
Stay tuned as well for our usual fertility and pregnancy content, as we continue to take a month-by-month look at pregnancy as well as what to expect at your first pregnancy scan.