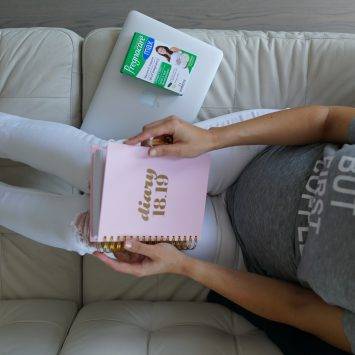 For the past few weeks we've dedicated our posts to pregnancy and babies - so let's take a quick look back
You won't have failed to have missed the exciting news this month that Meghan Markle and Prince Harry are expecting their first child, due in Spring 2019. For Meghan, Harry and all future mums and dads we looked at the best advice for parents-to-be.
If you're newly pregnant and concious of your environmental footprint, we also looked at five simple steps to an eco-friendly pregnancy, which include water, walking and what not to buy for your baby.
But if you're still at the TTC stage, make sure you're aware of the important facts about folic acid and TTC.
Baby milestone cards are becoming increasingly popular, but what if your baby is born early and doesn't meet traditional milestones? We looked at the new Bliss premature baby milestone cards.
For all new mums who are breastfeeding, we had a very special guest post from Lisa Oxendale, fashion stylist at Marie Claire magazine and mum to a two-year-old daughter, where she looked at how to super-charge your breast milk. Lots of tips and advice, so make sure you give it a read.
If you're breastfeeding, catch-up with our latest Night Feed Nine, with nine of our favourite links to keep you awake and occupied on the night feed.