Twelve years ago when Jax had her first child, there was barely an internet and there certainly weren't smartphones. Fast forward a decade and smartphones are all around us - so which Android apps would she recommend for mums?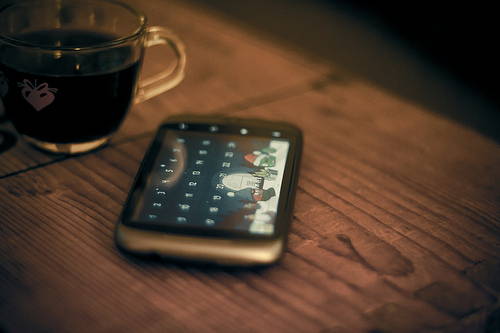 Having started off with a hand-me-down phone to make me feel more comfortable about leaving my precious baby at the nursery, I'm now a huge fun of the smartphone.
In fact, I've been a mummy ambassador with a mobile network and even won a competition to design an app to help mums; it's called Family Quest and helps you get your family involved in the chores around the house - bit of a brainwave eh?
For myself, I don't know how I'd get by without my lovely android close to hand. The real boon is staying connected with the online world - I've got twicca to manage my twitter stream, wordpress so I can blog on the go, Google maps so I don't get lost while I'm out and about (who needs a satnav with that plugged in? it's fab!) and of course Angry Birds to while away the moments waiting for people to take their turn in Words with Friends...
There are apps for everything. There's even one to remind you to do your pelvic floor exercises after birth - which are of course well worth doing. I use my Google calendar on the phone to keep up with everything I'm supposed to be doing - I call my phone my brain, as it's certainly better at remembering things than I am!
I was reading something the other day that implies playing games can be very good for you, staving off dementia, so I'm considering looking for a sudoku app. And last night I installed picasso so I could take part in the first twidoodle party on twitter, led by @storyofmum.
Of course, my phone is also a camera for recording all those first moments - though my Tigerboy is shy and doesn't like to smile if I'm pointing a lens at him.
I don't know how I got by without the connections I have with the wider world now. I do remember that parenting my first child without family or friends nearby was an incredibly difficult endeavour; it just felt like I was terribly alone, left all day with a small person who did nothing but scream at me. I wonder how different life would have been if we'd had smartphones way back then?
I'd love to hear which Android apps you all can't live without. Drop me a comment here or find me on twitter, pretty much any time of the day or night...