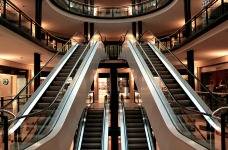 TalkMum blogger Katrina from Cool Bananas Blog is all about making positive changes in life... but you can do it without even noticing.
How are those new year resolutions going? Well, if all the (very variable) statistics I've been bombarded with throughout the month, about *enter date here* of January, being said 'day of doom' for failing at them are any indication to go by, it's probably about now you're starting to flounder. I believe in new year evolutions: Lasting change comes from making lots of little shifts—some so simple they're barely noticed, which, in the long run will make a huge difference to our health. Daily health hacks, if you will.
So here are my top 8 daily, attainable health tips, by no means a definitive list, just a little something I hope motivates & encourages you.
1. Start the day with a positive thought: One small positive thought in the morning, can change your entire day. It sounds cheesy, but works wonders for a Positive Mental Attitude. Find inspiration all over the web, Pinterest & Instagram, or via websites like this.
2. Almost daily, we will be confronted with this option: a set of stairs/ escalator, or an elevator. Which do you choose? Nine times out of ten, I'll opt for the stairs, or march up the escalators. I admit, those escalators courtesy of the London underground are extraordinarily loooong & good grief, my legs ache after a mountainous climb! But it's such a great exercise, slotted into our hectic day at no extra effort.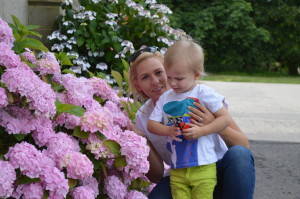 3. My family laugh at me, & often question if I'm training to compete in a 'power walking' competition: I cannot meander. Possibly developed because I'm always so short on time (call that being a mum to a toddler then!), I find myself walking pretty fast. But this has great benefits: by raising your heart rate that little bit more, you'll be burning off extra calories & increasing your cardiovascular fitness without consciously changing your routine. On a side note, I'd never encourage this in skyscraper heels, ladies. Using your arms (bending & pumping) as you're walking will help you go faster. If you want to take this one step further, walk an extra five minutes every day - park your car a street or two further away from the station, or *cough* do one extra lap of the shopping centre! (After all, every step counts). To keep a check on your progress, you could invest in a monitor (wrist ones are all the rage right now) or download an app to your phone, which tracks your movement. Old-fashioned pedometers are simple, cheap as chips & simple if you want zero fuss.
4. Changing our eating habits can be the ultimate challenge. For some, going straight up cold turkey & cutting the crap from day one will work. Personally, I'd ease in a little more strategically. Don't give up your favorite meals. Yes, you read that correctly! Enjoy your beloved foods; just change the portion size & dish up on smaller plates. This way, you're not depriving yourself, just moderation the quantity. This hack alone can yield enormous transformations to both body & mind (You'll probably notice a intrinsic revision towards your relationship with certain foods)
5. Enjoy your cup of tea or coffee. As a nation, in the UK we drink 165 million cups of tea every day & about 70 million cups of coffee. Keeping hydrated is important & is a good enough reason to take pleasure in a cuppa. But scientists are discovering more evidence each year demonstrating added important heath benefits from the nations favourite beverage too. Win-win. Just swap any cream or full fat milk, for skimmed milk, and cutting out sugar (or use a natural alternative, such as honey or Stevia). Oh, and the time of day that you enjoy this tipple is key: Caffeine in the afternoon is not a great idea! Tip: When making a tea or coffee, whilst the kettle boils, try a few sets of calf raises (starting with your feet flat on the floor, raise your body weight onto tip toes, lower back down & repeat).
6. Chew gum (now & then). A stick or two of gum appears to improve focus and memory, according to one UK study. Additional research shows it also has a calming effect, perhaps due to the minty fresh feeling it creates or the fact that chewing boosts oxygen to the brain. Sounds like a great way to curb an afternoon snack attack for biscuits to me?!
7. OK, Promise to not laugh? At night, when you're brushing your teeth, do some leg squats for the duration: three minutes of squats a day will give your legs & derrière a great work out (that's approx. 20 minutes a week!). Trust me, you'll notice a difference within a week.
8. Lastly, get a little help. Given the best will in the world and our good intentions to consume 'five-a-day', the majority of us will still lack the RDA of vitamins & minerals, so boost yours with a supplement. A good all round multi-vitamin is a great place to start.
If you feel like throwing in the towel, please don't. But do take a break and try not to be too hard on yourself, change isn't easy and as the age old phrase goes: Rome wasn't built in a day.
More appropriately 'When things don't happen right away, remember this: It takes 6 months to build a Rolls-Royce & 13 hours to build a Toyota' . Rolls-Royce it is then!