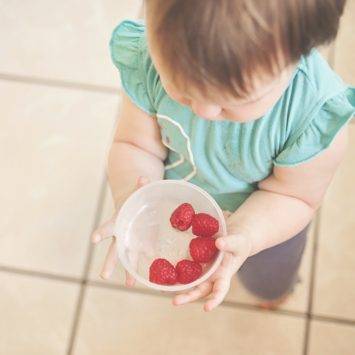 Welcome to food and fitness fortnight on TalkMum!
This February we're devoting two weeks to all things food and fitness, with tips on everything from pregnancy nutrition through to feeding toddlers and schoolchildren.
It's tough as a new mum to get any time for yourself, so we'll be looking at quick tips to fit more fitness into your life, and the types of exercise classes you *can* do when you have a baby on board and it seems like you don't even have time to wash your hair.
In terms of everything relating to baby feeding, we have a new vlog coming up with tips on breastfeeding support. We'll also look at different experiences of weaning first and second babies, with tips on baby-led weaning
And for all mums of toddlers and school children we have some great ideas for expanding the mealtime repertoire. Pesto pasta be off the menu forever!
Stay tuned for all our food and fitness fortnight posts. Make sure you also enter our competition with Summer Infant to win a bedtime bundle - if you're struggling with sleep then this is for you! And catch up with our latest Night Feed Nine