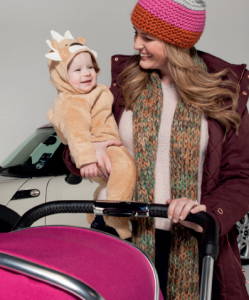 We were lucky enough to be invited along to the launch of the new Silver Cross Wayfarer travel system and Simplicity baby car seat this week. Four years in the making, the Wayfarer has been designed to meet the demands of modern urban living. The Simplicity car seat is the first own-brand model launched by the company, and both are a result of ongoing customer research and feedback.
Silver Cross is a truly British baby brand that originated in Yorkshire in 1877. It has been chosen by over 10 million parents to date, including royalty; no-one's telling if Kate Middleton and Prince William are choosing a Silver Cross pram for the new royal baby though! It's a heritage the brand are deservedly proud of, and what came across really clearly at the event is how passionate everyone is about the company and the products.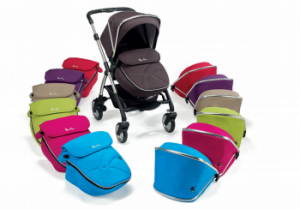 The new Wayfarer has been created with the Silver Cross ethos of better products for the mass market, that are affordable yet still aspirational. It bears the hallmarks of the original 1980's model, yet with a modern update. You can fold it with one hand, and once folded it's compact enough to fit into the boot of most small cars. It is light - the frame is 6.5 kg - making it a great choice for an urban pram. Design-wise it looks good too, and you can pick and chose from several different colours for the hood and apron.
Lots of thought has gone into the design process, following feedback from parents. There's a bigger shopping basket, and the car seat is much roomier than others on the market, so it should last longer. It's also reflected in the little touches; the Isofix base for the car seat has a retractable arm to make it easier to transport, the car seat has a removable cover you can wash. How useful is that?
The Simplicity car seat is £125, and the entire Wayfarer pram system is £496 with everything included - carry cot and separate pram seat, car seat adapters, and the all-important cup holder. Which makes it pretty good value for money.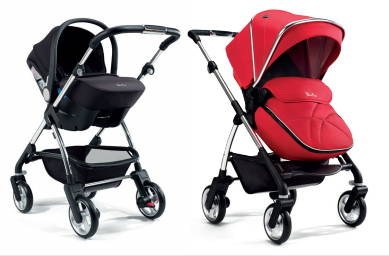 So what's our verdict? The Wayfarer looks and feels great, is light and small, and is a very competitive price. It is a crowded pram market, and there's so much to chose from. But if you want something that's modern, stylish and practical, yet doesn't break the bank, it looks like you can't really go wrong with the Wayfarer.
Gillian blogs over at A Baby on Board about London life as a new mum, covering everything from baby clothes to breastfeeding. She lives with her one year old daughter Eliza and husband Alex in south London. She's also the voice of the TalkMum blog.