What Should You Look Out For When Choosing A Primary School For Your Child?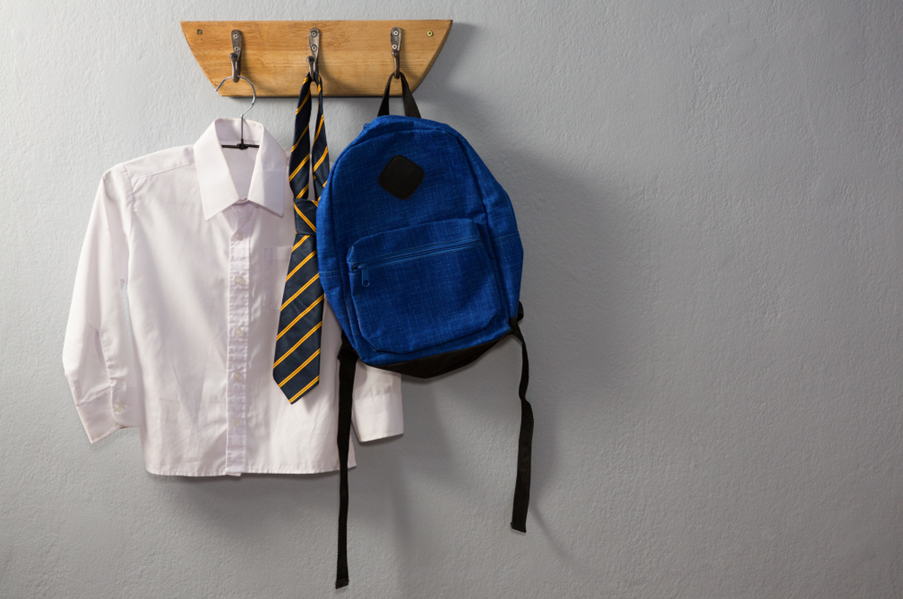 Read Our Tips On Choosing A Primary School
What Should You Look Out For When Choosing A Primary School For Your Child? Read Our Tips On Applying For Primary Schools
It's Time To Choose A Primary School
The state primary school deadline is approaching, and parents of young children around the country are in the process of choosing a primary school.
Starting school is an exciting step for your child, but picking a primary school can seen like a daunting decision for parents. Especially when your child still seems so young!
Read our tips to consider when choosing a primary school.
Here Are 10 Tips For Parents Who Are Choosing A Primary School
1. Find Out When The Application Deadline Is
Parents will need to apply for a primary school place a year before your child can start school. Your child will be three or have just turned four when you apply. They will start school the following September.
Find out from your local council's website when school applications open and close. The closing date is usually in mid-January but changes every year, so it's important to check!
2. Find Out What Schools You Are In Catchment For
Catchment area plays a hugely important part in what primary school place you will be given. In densely populated areas with popular schools with small catchment areas, it's highly likely you will be placed in a school you are in catchment for, even if you don't put it first on your list.
There are many benefits to going to your nearest local school, including shorter journeys and friends and classmates living in close proximity to you. This can be handy for park trips and playdates.
You can find information about primary schools on your local council website.
3. Think About Travelling Times
Being able to walk to school is a huge bonus at primary level. It can make everyone's your life a lot easier.
If you need to take public transport, find out how frequent it is and what morning and afternoon traffic is like.
Will you need to drive? Find out what parking is like at school during pick-up and drop-off times.
Remember you will need to make this journey twice a day for seven years, and longer if you have siblings.
4. Think About School And Class Sizes
School and class sizes can vary. Smaller schools will offer a one form entry - meaning there is only one class per year - with larger schools offering a two form entry, or more. Would your child prefer a smaller school, or thrive in a busier environment?
5. Read Results And Ofsted Reports
While for some parents OFSTED and results aren't the be all and end all, they can give you an initial idea of how the schools are doing. It can also be useful to compare schools to each other if you have a choice.
6. Think About Where Their Friends Are Going
If your child attends nursery, find out what primary school other children in the class will attend. While they will make new friends at school, depending on your child it could help the initial settling-in period if there are familiar faces in their class.
7. Go To Open Days To Visit The Schools  
Most primary schools will hold open mornings when you can go and visit and get a tour round the school as well as a speech from the headteacher.
This is vital to give you a feel for the school and environment, and often you will get a gut feeling about what you think of the school and how warm and welcoming it is.
8. Speak To Pupils
Try and get a tour of the school from existing pupils. Ask questions about the school and if they like it. You can also ask other parents what they think of the school their child attends, but remember everyone will always have their own perceptions.
9. What Does The School Offer?
Check if the school offers breakfast club or after-school club if this is something you will need to use. Find out how popular these are and how likely it is that you will be given a place
Find out about activities, after school clubs and trips. Do they offer a forest school provision?
Find out what pastoral care the school offers and any policies they have around behaviour or bullying, for example.
10. Find Out About The Application Process
Most councils will now ask that you apply online for primary schools. Make sure you're familiar with the online process, what you need to do and how to do it.
Some councils ask for additional documentation such as birth certificate copies, or a copy of the Child Benefit letter (even if you don't currently receive it). Find out in enough time to request any documentation you may need.
Once You've Read Our Post On Picking A Primary School, Read these: