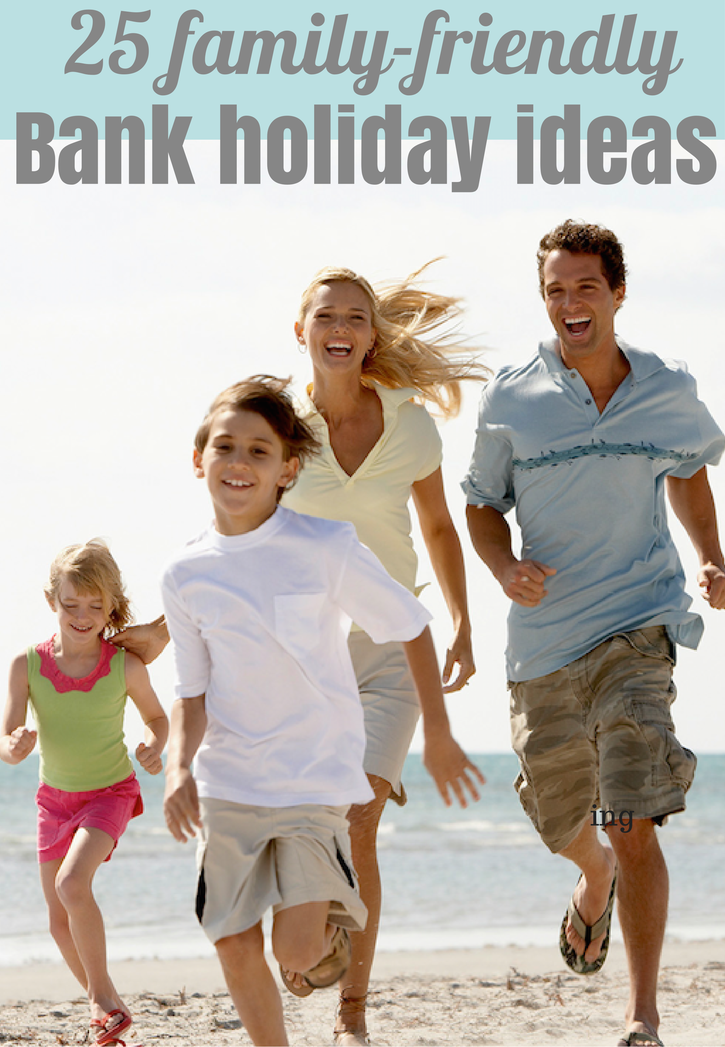 Stuck for inspiration for the upcoming Bank Holiday? Looking for some tips around staying at home with the children, or exciting ideas for getting the whole family out and about?
Here's our guide to 25 family-friendly things to do this weekend, from rainy-day activities at home, to days out, museums, farms and culture. Have fun!
1) This weekend the streets of West London are overtaken by Europe's biggest street festival. It's the Notting Hill Carnival, with a dedicated children's day on Sunday
2) Think National Trust properties are only for old people? Think again; they offer a fantastic day out for children
3-5) If your children love animals, then why not pay a trip to Priory Farm in Surrey, Crystal Palace Farm or even London Zoo?
6) Stuck in the city and can't get away? You can still go to the beach...really
7) Want more ideas for exploring the capital city? Here's 50 things to do in London before you're five
8-12) It's the UK, so lets face it, it will probably be raining. Make sure you're prepared with our five rainy day tips for children
13-15) If you're stuck inside, read Fran's guide to occupying toddlers. Why not try messy play or having some creative fun with cardboard boxes?
16) And make sure you read our tips for stress-free baking with children if you're thinking about getting into the kitchen
17) If you have a slightly older child, Chessington World of Adventures might suit them down to the ground; read Marissa's review of her family day out
18) And if you have a newly walking or cruising child, try out Eleanor's top tips for places in Bristol (warning: may be slightly busy this weekend)
19) Fancy a trip to the theatre? It's Kid's Week in the West End, where children can go free to over 30 different shows
20 - 23 ) In need of some culture suitable for the whole family? Try RWA Galleries in Bristol, the Tate Modern or Horniman Museum in London, or the Reading Museum
24) When was the last time you went bowling? Read Laura's review of All Star Lanes at Westfield Stratford
25) And if your children love being outside, then fruit picking would be perfect. Read Foz's write-up of her local farm. Just make sure they pick more than they eat.
What are your plans this Bank Holiday? Are you up to anything fun and unusual, or just hanging around the house? We'd love to know!