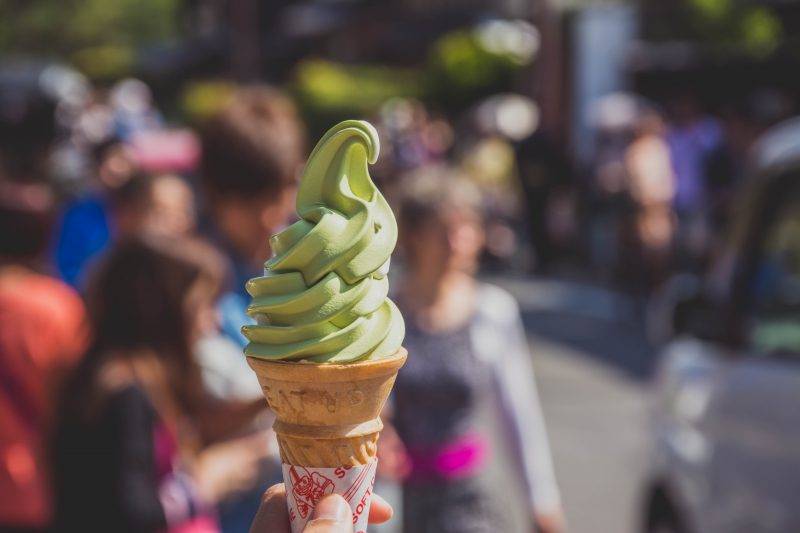 Are you looking for the best holiday activities for the whole family? Make sure you seek inspiration from our new list of 20 free things to do this summer
The summer holidays have started, and with six weeks stretching before you, we bet that lots of you are seeking out fun activities to keep everyone occupied.
Thanks to our friends at Hoop, we've found the best 20 free things to do this summer, with fun for all the family. Hoop is an activity-booking app, and each activity and each activity has a link to Hoop to find out more details and book tickets (if necessary).
We also know that holidays can be expensive, so all of these activities are free!
You can can also find out more about Hoop and Giovanna Fletcher's list of summer activities to beat FOSH (that's Fear Of the Summer Holidays).
Here are 20 free things to do this summer:
Gosling Sike, Carlisle
Sunday 4th August
FREE
Free family drop-in activities for the school holidays. Follow the Lost Words garden trail, take part in free wildlife-themed activities, arts and crafts, and learn how to make your own garden
Broadhurst Playing Fields, Manchester
Sunday 4th August
FREE
Expect traditional craft workshops, rides, activity-based attractions, traditional fairground games, Crocodile Joe's interactive educational show, circus crafts, a bungee trampoline, two live bands and more at this summer festival.
Squashbox Theatre - The Sea Show
Roskilly's Farm, Cornwall
Tuesday 30th August
FREE
A quirky and hilarious mix of puppet show, natural history and comedy cabaret.
Medieval and Victorian Fun Days
Abbey Park, Leicester
August 25th and August 26th
FREE
Two historical Family Fun Days!
Theatre Royal Norwich
Saturday 31st August
FREE
Find out what happens onstage, backstage and behind the scenes, with activities that are great fun for all the family!
National Waterfront Museum, Swansea
Wednesday 7th August
FREE
A fun day with games, arts and crafts, messy play, garden activities, pirate ship and more.
Willen Lake North, Milton Keynes
Friday 16th August
FREE
A family fun afternoon with free watersports and a beach to enjoy.
Redbridge Lakes, London
Monday 26th August
FREE
Free Entry Family Fun Day for the whole family. With Bouncy Castles and Face painting for the kids, whilst there will be music, food and a licensed bar for the adults.
Birkenhead Park and Visitor Centre, Liverpool
Saturday 17th August
FREE
A day full of music, games, activities and workshops at a festival celebrating diversity, inclusion and the Wirral Community.
International Slavery Museum, Liverpool
Sunday 4th August
FREE
Discover amazing African folk tales and mythology and create your own beautiful artwork to take home.
Holyrood Park, Edinburgh
Wednesday 7th August
FREE
Step back to the time of the Iron Age Celts and celebrate the ancient harvest festival of Lughnasadh. Forage for wild foods and enjoy the bounty the land has to offer.
Lapworth Museum of Geology, Birmingham
Wednesday 7th August
FREE
A family fun day with activities ranging from arts and crafts to museum trails, performances, stories and more.
World Picnic
Campbell Park, Milton Keynes
Sunday 28th July
FREE
Celebrate music, dance and cultures of the world.
Ember the Dragon
Curve Theatre, Leicester
Thursday 22nd August
FREE
A multi-sensory adventure for families and children with multiple learning difficulties.
World Ranger Day
Bristol
Wednesday 31st July
FREE
Carry out practical habitat management with rangers.
Children's Concert with A4 Brass Quartet
The Wallace Collection, London
Friday 26th July
FREE
An interactive concert for children and their parents.
Megamela Family Funday
War End Park, Birmingham
Saturday 4th August
FREE
A fun day of cultural, community and sporting activities. There will be a huge funfair, live music, fashion and food stalls.
Harwich Maritime Festival
Harwich Quay, Colchester
Saturday 27th July
FREE
Sea and land based festival bringing live attractions, music and stalls.
Lark in the Park
East End Park, Leeds
Saturday 27th July
FREE
Fun filled day with inflatables, donkey rides, face painting, climbing tower, arts & crafts, and local perforances.
Play Day
Piddledown Common, Exeter
Wednesday 7th August
FREE
Castle Drogo will be hosting an afternoon of fun and games.
Thanks to Hoop for our list of 20 free summer activities - make sure you check out the app if you need more activity inspiration. You can also read our post on the best museums for children and how to have a stress-free family day out