Guest Writer: Edmond Kamara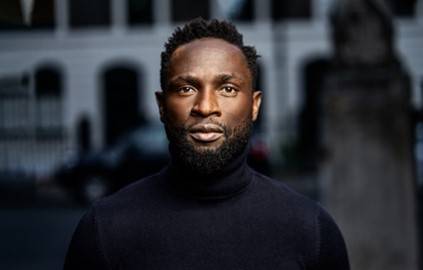 Edmond Kamara is a menswear, lifestyle and grooming creative for the platform Cuts for Him. He has been the creative director for Cuts for Him for over 5 years and has worked with various brands such as Tom Ford beauty, Acqua di Parma, Ralph Lauren, Elemis, Penhaligon's of London to name a few. His work has been featured on Vogue, British GQ, Esquire, New York post and The Evening Standard Magazine among many. His website is www.cutsforhim.com and social media handle is @cutsforhim
I don't know about you but a bad day at the barbers means at least two long agonizing weeks of waiting for the next opportunity to go back. Whether we like to admit it or not, some of the most trusted relationships we form are with our hairstylists and barbers.
I remember a few years ago when I went to Freetown, Sierra Leone for a two weeks' holiday. I was having such a great time with friends and family I decided to extend it. The only downside to my extension was the fact that I was due for a haircut. With my barber of 15 years' thousands of miles away in London, I decided to gamble my peace of mind with a local barber. Let's just say that was the last time I ever cheated on my barber.
If you are thinking your peace of mind does not only rest on the shoulders of your stylist or barber then you are absolutely right. In fact, that's the whole point of this article. The products you use on your hair is just as important as getting a good haircut. In fact, I would argue that a great grooming regime makes for a great time at the barbers whether you keep your hair long or short.
Before I go on to talk about some of the products I will personally recommend, I want to highlight some of the hairstyles and hair types you might relate to.
Types Of Hairstyles For Men
Hairstyles and haircuts are like shades, how well they fit you is largely down to the shape of your face. Your face shape is one thing you and your hairstylist will have to understand very well if you're going to pick the best haircut for yourself. Roughly speaking, there are about 7 face shape types which includes; round, square, rectangle, oval, diamond, triangle and heart. Hairstyles are more suited to one or many of these shapes. For example; A round shaped face could benefit from some height at the top and possibly at the bottom with your beard. Some great hairstyles that will give a round face structure to create the illusion of length are flat tops, front fringes, Taper fade, and side fade with twists. If you have a rounded face the hairstyles you might want to avoid are Buzz cuts and comb overs.
Having said that, let's go through some of the hairstyles you might be familiar with.
Buzz Cut
A Buzz cuts as you may already know has degrees of variance to it. From Zero to army style or induction cut, a buzz is one of the simplest haircuts a man could get. Originally, a buzz is when you shave your hair down uniformly with a pair of clippers with little or no hair left. The buzz was made popular by the army where recruits were required to shave off their hair. Popular names who have been spotted with a buzz cut includes: Jason Statham, Justine Timberlake, Ewan McGregor and Nick Jonas.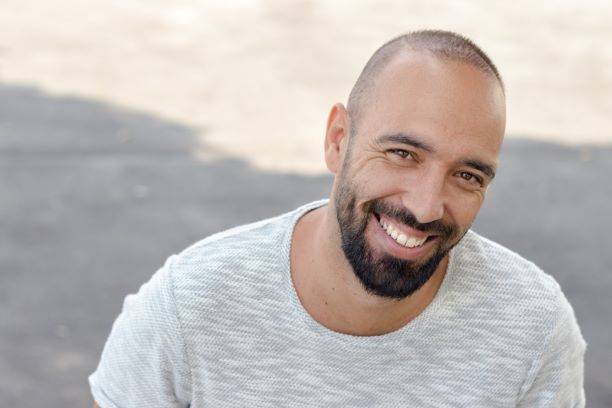 Comb Over
First things first, the comb over is strictly what you might think. Given its name, you might think it's the sort of hairstyle Homer Simpson or your granddad has when they try to salvage every strand of hair left to cover bald patches. If that's your line of thinking, you might not be entirely wrong. However, the comb over can also be a versatile and contemporary hairstyle that frames a lot of faces very well. From low side fade to the pompadour, the comb over has many faces. Celebs who have being spotted with a comb over includes: George Clooney, Brad Pitt and James Corden.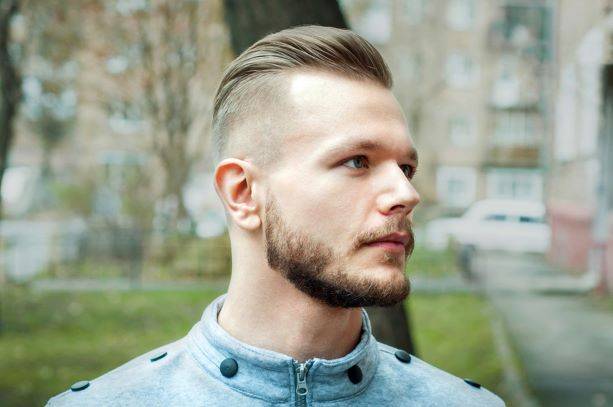 Dreadlocks
Dreadlocks in its most authentic form requires long commitment. Whether short ones or long ones takes time, patience, and care. Locks are one of a few hairstyles that equally suit both men and women. In modern times, locks are more common within members of the black community than any other racial group. Prominently black people to have rocked locks very well include: Bob Marley, Nile Rogers and Lenny Kravitz.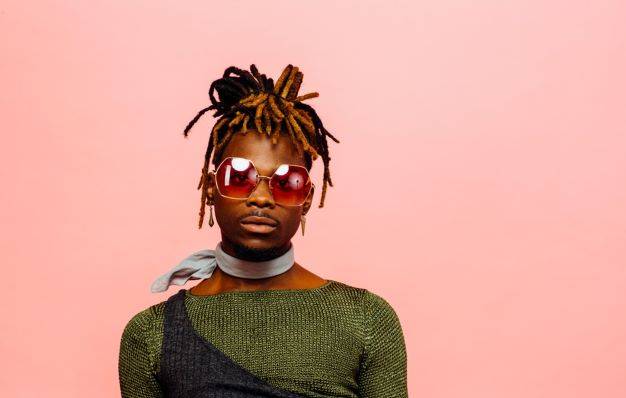 Taper Fade
Like many hairstyles, the taper fade or the tapper (as its also known) has a few variations from the curly taper fade to the Caesar tapper fade. One can argues that the tapper can be incorporated into many other hairstyles such as short dreads, comb over, Quiff, Mohawk and many more. Celebs who have been spotted with the Taper fade include: Ryan Reynolds, Sergio Ramos, and Zayn Malik.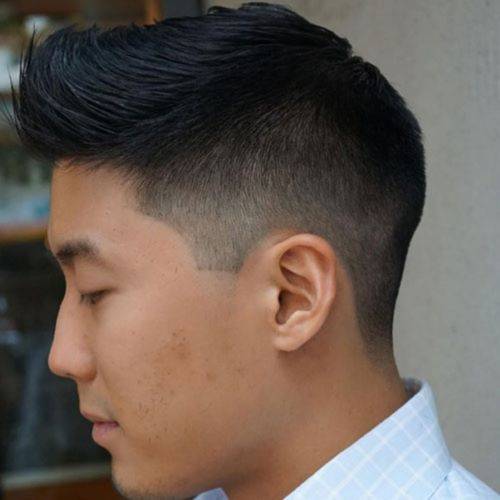 French Crop
The French crop is known to be one of the neatest and low maintenance hairstyles for men. The French crop is sometimes confused with the Caesar cut. In as much as they may be similar the French cut is much easier to style as it has a longer fringe than the Caesar. Celebrities who have been spotted with the French crop include; Sam Smith, Gary Barlow and George Clooney.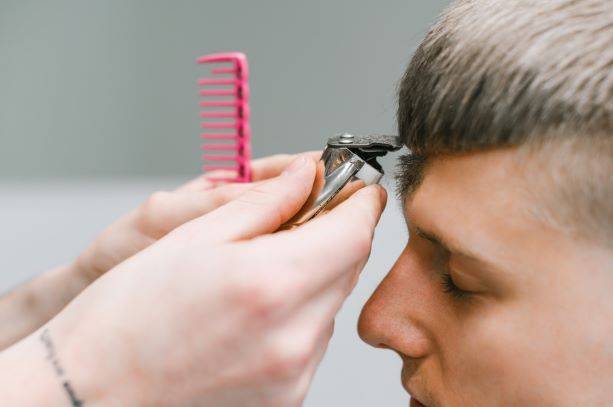 Ivy League
If dapper had a face, it would be the Ivy league. In my opinion, the Ivy league is the most preppy and polished hairstyle out there. The Ivy is considered to be timeless and a classic that never goes out of fashion. Like a beautiful classic suit, it withstands trends and holds its own over time. Celebs who have been spotted with Ivy league include: Henry Cavill and Ryan Gosling.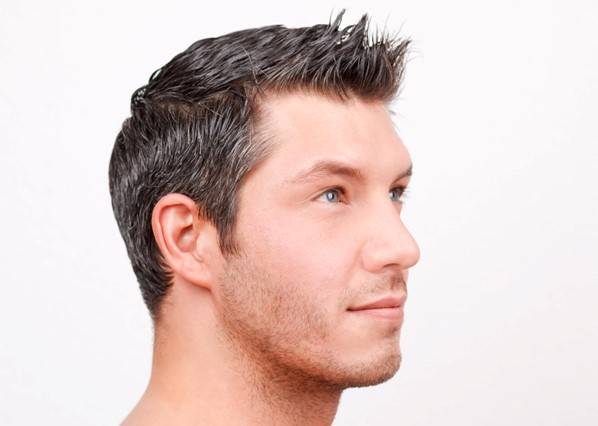 Braids
Plats, cornrows and styled locs all come under the category of braids in this article. Like dreadlocks, the modern man braids are more suited to black men than other ethnic groups in my opinion. Black hair has the perfect texture to build and sustain long lasting braids. Some famous people with known braids includes ASAP Rocky and Nipsey Hustle.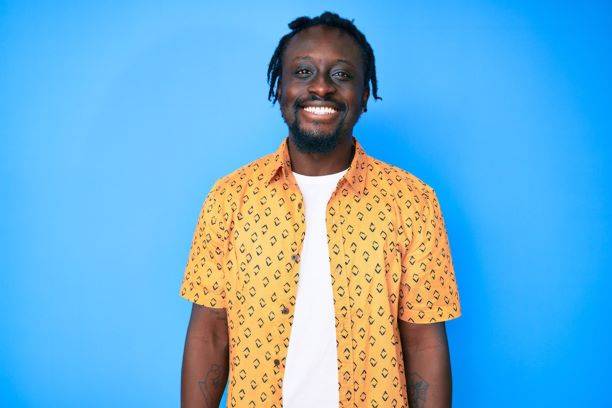 Man Bun
A man bun generally requires longer hair. Long hair requires time and consistency in looking after it to make a decent man bun. The commitment required is not at the level of dread locks but surpasses many other hairstyles we have mentioned. From using the right hairbrush to using hydrating treatment, one needs to nurture and look after long hair on a regular for it not to be long strands of tangled hair on your head. With the help of the right hair bands, you can have yourself a man bun to be proud of. Famous men who have worn the man bun includes: Jered Leto, David Beckham, Chris Hemsworth and Leonardo DiCaprio.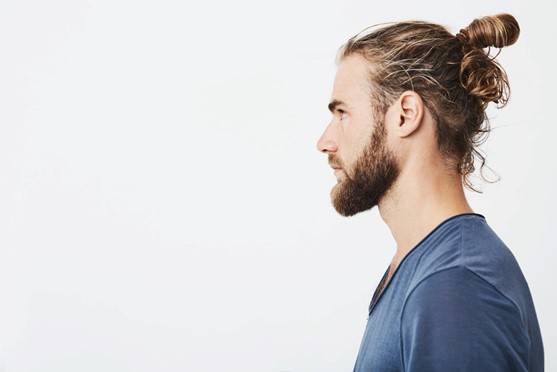 Side Fade With Sponge Twist - (My Hair Style)
The side fade with sponge twist is a favourite among black men. Like many hairstyles, this is a rehash of hairstyles from yesteryears. The one you see in the photo has a side part to make it more unique. As the name implies, the sides are taken down to allow the top to be more prominent. The top is then twisted with a sponge or indeed a wet towel to give it that twisted look. Some famous faces who have been spotted with this hairstyle includes: Tinie Tempah and John Boyega.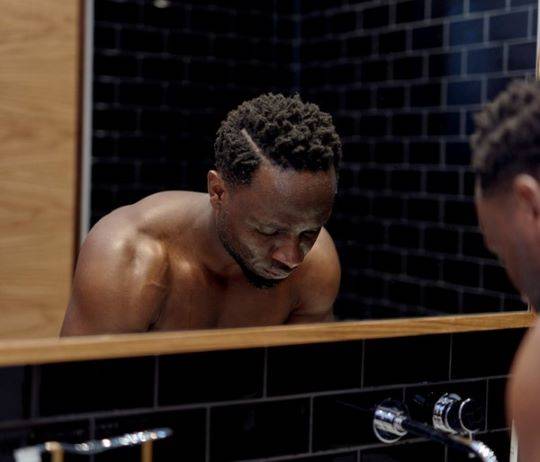 Product Recommendation
Now that we have gone through some hairstyles you may be familiar with, let's look at products that would work well with all these hair types. Hair just like bones, nails and other parts of us that grows need to be looked after through a good care regime including a healthy balanced diet and good nutritional support .
A strong recommendation from me is Hairfollic Him by Vitabiotics. This supplement will help safeguard your diet with important nutrients to help support your general health and with a focus on hair health. Hairfollic Him tablets provide 30 vitamins and minerals and specific bio-active nutrients , through the bloodstream to contribute to the maintenance of healthy hair.
"The level of each individual nutrient in Hairfollic Him and precise combination has been developed by Vitabiotics' experts, to maximise its benefits". Each Hairfollic Him tablet includes biotin, selenium and zinc which contribute to the maintenance of normal hair. Hairfollic Him also includes a Tricologic Amino-lignan complex. It also supports your skin and nails as it includes vitamin C which contributes to normal collagen formation, plus niacin (vitamin B3) which contributes to the maintenance of normal skin. It also includes folate which helps to reduce tiredness and fatigue.
Sometimes my hair may need a little bit of an extra boost or care due to its condition. I find the perfect support for it with Hairfollic Him Advanced by Vitabiotics. The dual pack provides all the benefits of Hairfollic Man tablets but also with advanced Beaulixir capsules. The Beaulixir capsules include natural phytonutrients borage, saw palmetto, wheatgerm and linseed oil, providing a complementary approach to topical products.
The bottom line is, whatever your hairstyle or hair type, good nutrition plays an important role in helping your hair and scalp to look and feel great. Whether you choose Hairfollic Man or Hairfollic Advanced you'll be safe in the knowledge that you've got expert nutritional support for your hair.