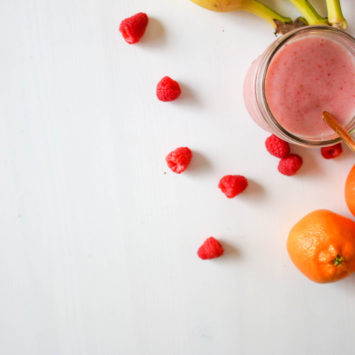 If you have made the decision to plan for a 2021 pregnancy, now is the ideal time for you and your partner to review your diet and lifestyle and make changes to make sure your body is as healthy as possible before conception.
It is also a really good time to ensure your intake of micronutrients are increased, particularly those known to be at greater demand during pregnancy including folic acid, vitamin D, calcium and iron.
What you eat and drink can make a difference to both female and male fertility and the basics are the same for both mums and dads-to-be.
Here are some tips on what to eat when you are trying to conceive:
- Eat a balanced and varied diet that is rich in vitamins and minerals.
- Add plenty of fruit and vegetables to the menu (at least 5 portions each day) to boost vitamin and mineral intakes.
- Choose iron-rich protein foods such as lean meats, eggs, beans and lentils. Read about foods high in iron here.
- Try to include one portion of oily fish each week, e.g. salmon, trout, mackerel, sardines.
- Avoid shark, swordfish and marlin, and limit tuna (fresh and canned) due to high mercury content.
- Include low-fat dairy foods every day for extra calcium, such as low-fat milk and yoghurts.
- Always find yourself reaching for something sugary mid-afternoon? Try to choose healthier snacks, such as fresh fruit, dried fruit and fortified breakfast cereals.
- Avoid (or limit) alcohol. If you are taking part in Dry January, it is a good place to start.
- Give up smoking - speak to your GP or nurse if you need help, they will be able to guide you.
- Try to achieve an ideal body weight and be as active as possible on most days.
- Have your Rubella antibodies checked by your GP.
Additionally, when you are trying to conceive:
- Make yourself aware of the importance of folic acid in pregnancy. Take a 400mcg (0.4mg) folic acid supplement and choose foods rich in folates from before conception until at least the twelfth week of pregnancy.
- Avoid too much vitamin A. Take a daily supplement of 10mcg vitamin D and at least 2.5mcg vitamin B12.
- Consider taking a combined pregnancy supplement such as Pregnacare Conception which is designed to be taken before you get pregnant and includes 400mcg folic acid, the exact level recommended by the UK Department of Health from the start of trying to conceive. Providing advanced nutritional support for women trying for a baby, Pregnacare Conception also contains vitamin D and vitamin B12, plus zinc which is scientifically proven to support normal fertility and reproduction.