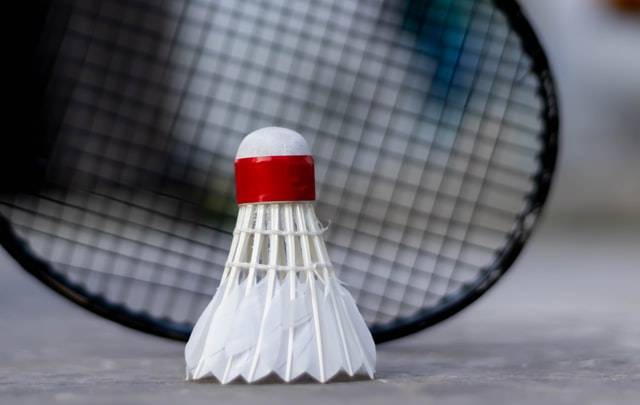 The darkness and chilly temperatures of winter are enough to make anyone shudder at the thought of outdoor exercise, but rather than skipping your fitness regime entirely, why not opt for an indoor sport like badminton?
This simple yet effective sport offers fun for all, especially those with a competitive streak. As a tactical game with various rules to follow, your mind is taken off the thought of exercising and, instead, you're left to enjoy a fun-filled match with your friends or family. What's more, because it's an indoor sport, you won't have to suffer the cold winter chill to get your heart pumping and your body moving.
Badminton offers so much more than an escape from the outdoors. The variety of physical, mental and social benefits of badminton is something worth keeping in mind, when thinking about your next hobby or sport to take up.
Why play badminton? Here are five of our favourite reasons as to why you should think about taking up badminton with your friends, family or fellow fitness fanatics.
1. A Full Body Workout In One Session
A half hour or full hour session of badminton will certainly get your heart pumping. When the competition heats up, you'll find yourself racing across the court in various directions, lunging and reaching, leaping and swiping as you try to hit the shuttlecock across the net.
With so much movement involved in a successful game of badminton, you'll easily work all the of the major muscle groups which will help you to grow stronger and more toned, flexible and resilient. Burning a whopping 450 calories per hour on average, badminton rivals the likes of running and swimming as a heart-pumping exercise.
Give yourself that much-needed nutritional boost of energy before your next badminton match. Try our range of energy supplements.
2. Badminton Boosts Your Brain Power
If you're tired of exercises where all you can think about is reaching the end of your session, badminton might be the way to go. This racquet sport takes a lot of concentration and forward planning, to be able to trick your opponent and outsmart their returns.
Over time, the thought processes that go into a competitive game of badminton, will soon start to benefit your brain power in everyday life. Your concentration will improve, as will your alertness and agility.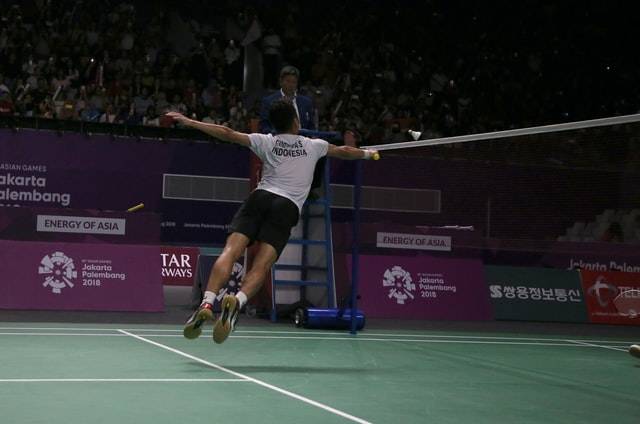 3. Leave Your Stresses Behind
The physical aspects of badminton go hand in hand with the mental benefits of badminton. In this day and age, it's quite common to feel under pressure from the likes of work, family life and our social lives too.
Taking half an hour or an hour out of your week to do something you enjoy, like playing badminton, could help to reduce your stress levels and leave you feeling ready to face the next challenge.
What's more, exercise is said to help to boost your mood and helps you to feel more positive, especially at times when life is hectic.
4. Reap The Rewards On Your Reflexes
Swift and sophisticated movements are crucial if you're hoping to win a game of badminton. As the shuttlecock races across the net, you'll need to think fast and on your feet, to hit it back over the net and in a way that will surprise your opponent.
The need for quick-thinking and fast reactions will help to improve your reflexes if you stick with badminton as a hobby in the long run.
5. Buddy Up For Badminton
Strengthen existing relationships and build brand new ones with a game of badminton every week. Even when the game gets competitive, you'll create a strong bond with your opponent which will encourage you to book time in for badminton, week after week.
A long-term hobby playing badminton will work to build confidence and leave you with some fantastic friendships that can extend outside the realms of the court.
There are so many benefits of badminton, from physical, mental and social aspects, that the list is too much to tackle in one post. The only way to determine if badminton is right for you, is to try it out for yourself. So if you have some free slots in the coming weeks, why not book some time out for a little bit of friendly competition?
Finding Badminton Clubs Near You
There are hundreds of badminton clubs across the UK, to find a badminton club near you, look on here.
Key Rules Of Badminton
Before you start you may want to read more about the rules of Badminton which you can do here.
Below, you will find some of the key rules of Badminton.
A match consists of the best of three games of 21 points.

A competitive match must be played indoors and with the official court dimensions.

A point is scored when the shuttlecock lands inside the opponent's court, if a returned shuttlecock hits the net or lands outside of the court.
A badminton serve must be done underarm and below waist height with the racquet shaft pointing downwards.
You can't hit the shuttlecock twice.
Before taking on any new sport, it's well worth equipping your body with a range of vitamins that can cater to the needs of today's lifestyles. Find out more about our tailored vitamins for women and vitamins for men, which contribute to normal energy release.
Feel free to leave us a comment, to share your thoughts and feelings on badminton and the benefits you've received from this fun and energetic sport.