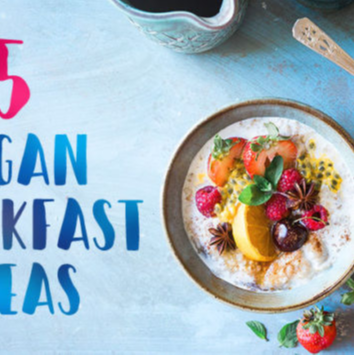 If you're looking to make some healthy changes to your lifestyle in 2018, Veganuary may be the perfect place to start.
Veganuary is a charity initiative that challenges you to try a vegan diet for the month of January. Not only is this great for your health, but for the environment and animal welfare too.
If you're not used to a meat and dairy free diet, it can be difficult to come up with a Veganuary meal plan that is both delicious and varied. Breakfast helps to set you up for the day, which is particularly important when you're making significant diet changes and adjusting to vegan nutrition.
To help you kick-start your vegan challenge, we've put together our top 5 vegan breakfast recipes that are easy, delicious and nutritious.
Dairy-free bircher muesli
Bircher muesli, or overnight oats, is a great on-the-go breakfast option, and comes packed with wholegrain goodness. Simply grab a serving of oats, add your favourite dairy-free milk or yoghurt, along with any extras that you like - think seeds, nuts and dried fruits. Combine in a jar or tupperware, and leave in the fridge overnight. By the time morning comes around, you'll have a delicious, creamy breakfast waiting for you.
Scrambled tofu
If you find yourself missing eggs whilst taking part in Veganuary, scrambled tofu could be the perfect replacement for you. Tofu is not only affordable and delicious, but is full of protein and many key vitamins and nutrients. Follow our recipe below for a quick breakfast, which will be ready in less than 10 minutes:
Ingredients
1 block firm tofu
1 tbsp olive oil
1 tsp garlic powder
1 tsp onion powder
1 pinch turmeric
1 pinch salt
Instructions
Heat olive oil over medium heat.
Break tofu into pieces and add to pan.
Cook the tofu for around 5 minutes, until it starts to become golden brown, breaking up larger pieces with your spatula.
Add the garlic powder, onion powder, turmeric and salt and continue to stir over medium heat until these have been absorbed.
Serve on its own, or with wholegrain toast.
Smoothie bowl
Smoothie bowls have emerged as a huge breakfast trend and are a great vegan option for those looking to boost their intake of fruits and vegetables. Blend your favourite fruits and vegetables with a plant-based milk and ice, and top with seeds, nuts, and vegan supplement powders. Try out our recipe below for a nutrient-dense breakfast option:
Green Goodness Smoothie Bowl
Ingredients
¼ avocado
1 handful spinach
½ banana
200ml non-dairy milk
1 handful ice
1 tbsp Sweet Freedom Fruit Syrup (or sweetener of your choice)
Toppings of your choice - chia seeds, raspberries, granola etc.
Instructions
Combine all ingredients together and blend until thick and smooth.
Pour into a bowl, and add your toppings.
Dive in with a spoon and enjoy!
Chia seed pancakes
Chia seeds are full of goodness, and provide essential fatty acids, iron and other key nutrients. Not only this, but they help to make these light, fluffy pancakes too, which are sure to become a firm staple in your brunch menu even after Veganuary. Next time you want an indulgent but healthy breakfast, try our recipe below:
Ingredients
190g plain flour
1 tbsp baking powder
3 tbsp chia seeds
1 tsp cinnamon
3 tbsp maple syrup
1 tsp apple cider vinegar
1 tsp vanilla extract
125ml non-dairy milk
1 tbsp coconut oil, for frying
Instructions
Mix dry ingredients in a large bowl.
Add wet ingredients and stir until just combined.
Cover and leave to thicken for 10-15 minutes.
Dollop mixture into a lightly oiled non-stick pan over a medium heat, and flip when bubbles begin to appear on the surface. Cook for another 3-5 minutes.
Serve and enjoy immediately.
Sausage sandwich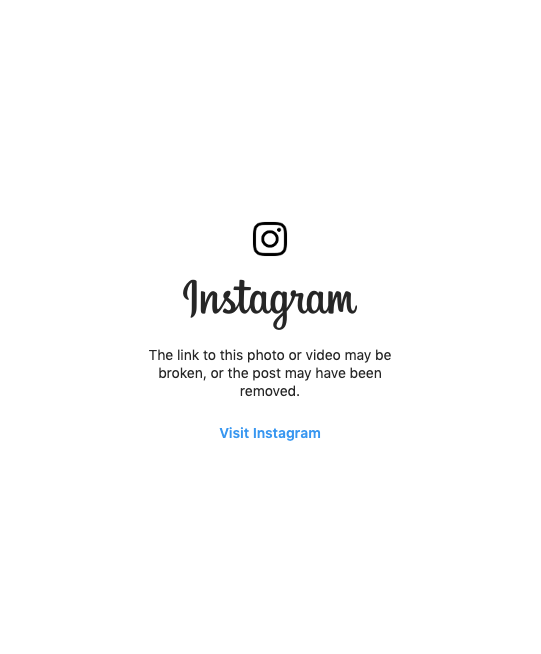 Just because you're foregoing meat for January, it doesn't mean that you have to miss out on breakfast classics. There are a wealth of vegan meat alternatives, including delicious meat and dairy-free sausages. Swap out your usual breakfast sausage for a vegan alternative so you can still enjoy a hearty breakfast sandwich.
These tasty breakfast options will help you to keep your diet varied during Veganuary, and ensure you're getting all the vitamins and nutrients you need to support your body's needs. If you'd like a little extra boost, consider adding a supplement to your daily routine. We have a wide range of vegan dietary supplements so you can stay on top form no matter what your dietary requirements are. Find out more about our vegan suitable ranges here.