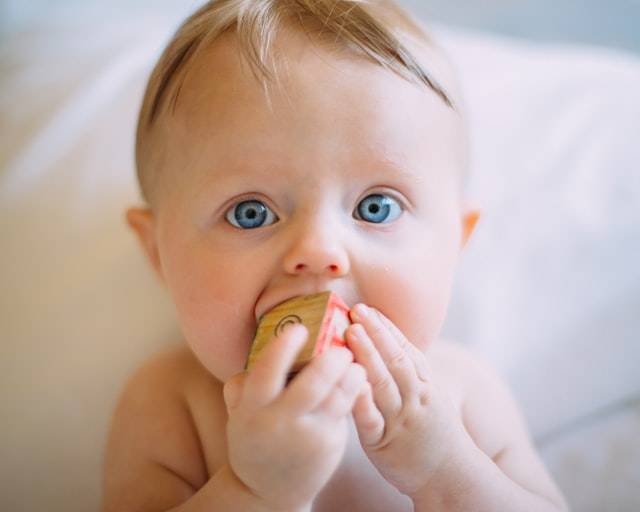 Baby weaning; is it possible to do it with as little fuss as possible?
Yes! Here are ten tips for stress-free baby weaning:
1. Don't Stress About The Mess
We know, we know – this advice is a lot easier said than done, especially if you love a tidy house! But baby weaning brings with it a LOT of mess, so it's important to be prepared. Invest in a wipe-clean floor mat and an easily-cleaned high chair. Don't feed them near white walls. Remember, most things come out in the wash.
2. Go With Your Gut
The idea of baby weaning can seem overwhelming at first, especially when it seems like you've only just established baby feeding and breastfeeding. There are three different approaches to baby weaning – purees (where you spoon- feed the baby pureed food) baby-led weaning (where the baby feeds themselves with more solid food) or a mixed approach. Read up on each and go for the one you think is best, not the one everyone tells you to do.
3. Change It Up
If you start on one approach and it doesn't work for your baby, it's OK to change it. Lots of babies prefer finger food to purees so some parents quickly move on to a mixed approach.
4. Start When You Are Both Ready
The current guidance states that you should wait until six months to start due to health reasons related to the gut. However, it doesn't mean you have to start on the day they turn six months – especially if you feel like they are not ready and want to wait a week or so. *Always* consult your doctor or health visitor if you're not sure.
5. Be Aware Of The Guidelines
Make sure you are up-to-date with the most current NHS weaning guidelines. Due to the risk of botulism, don't give your child honey until they are a year old. You can give your six-month-old eggs in any way, shape or form as long as they are well cooked. From one year of age your child can eat brie, camembert and other mould-ripened soft cheeses (made with pasteurised milk). From six months old, babies can have cow's milk added to their food. From the age of one they can have full-fat milk as a main drink
6. Invest In The Right Weaning Equipment
While you don't have to buy a whole new set of tools for weaning, there are a couple of things that will help make things a lot easier, and armed with these you will be ready to go. Read blogger Jenny's list of essential weaning products for ideas.
7. Don't Get Stuck In A Rut
Don't stick to the same couple of recipes. Read around – look for ideas on food blogs and especially Pinterest, which has a wealth of weaning ideas (follow us on Pinterest).
8. Read The Labels
Be aware of what food is good and what has hidden dangers. For example, most children's yoghurts contain a lot of hidden sugars, so it is easier - and cheaper - to buy plain yoghurt and add fruit or fruit purees.
9. Spice It Up
Don't feel like you have to stick to bland, boring foods – they might prefer more exotic flavours. If you are taking the baby-led approach, it's easy to let them try your food. If you are cooking them a specific dish, try them out with mild curry paste ; who knows,they might like it!
10. And Finally, Again, Don't Stress 
It's tough, but if your child isn't eating much try to think in terms of what they've eaten in a week as opposed to during one meal or even during a whole day.