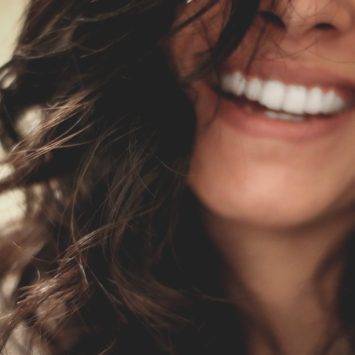 Improved technology plus advanced scientific research and development means there are an ever-increasing number of skincare and beauty products appearing on our shelves.
With almost all products promising amazing results and branded with skincare terminology with such as antioxidants, acids and peptides, it's difficult to decipher which ingredients are doing what for your skin.
Our helpful jargon buster will help to simplify some of the skincare vocabulary so you can identify the best and safest skincare products for you.
Antioxidants
Antioxidants limit the production of free radicals and therefore prevent the skin cells from being damaged. Some of the most common antioxidants in skincare include: vitamin E, vitamin C and lycopene.
Ascorbic Acid
This is a topical form of the antioxidant, vitamin C. Vitamin C can help to stimulate collagen production, prevent skin damage from free radicals and reduce the appearance of dark spots.
Benzoyl Peroxide
Benzoyl Peroxide is an acne fighting ingredient, that although very powerful, may cause sensitivity in some people. Benzoyl Peroxide works by preventing breakouts before they have the chance to appear by preventing pores becoming blocked in the first instance. This means that Benzoyl Peroxide is at it's most effective when used on a regular basis, however, it is also very effective when applied directly to a spot overnight.
Biotin
Biotin is found naturally in foods such as almonds, eggs and whole grains, however, it is also included in many types of skincare products (including Perfectil!). It plays a vital role in cell growth and metabolism of fatty acids.
Ceramides
Ceramides hold the skin together and help to retain moisture. As well as this, they replace the natural lipids (fatty acids) that are lost from exposure to harsh environments.
Collagen
Collagen is a protein that makes up 80 percent of the skin. It is responsible for the skin's elasticity, however, collagen levels in our skin decline as we age.
Find out more about how this plentiful protein helps to maintain your skin from within, here.
Glycerin
Glycerin, also known as 'glycerol', is an ingredient that replenishes the skin by restoring moisture and preventing dryness.
Hyaluronic Acid
Similar to glycerin, hyaluronic helps to retain moisture within the skin. In doing so, this can provide a plumping effect and reduce the appearance of fine lines and wrinkles.
Serums
There's no one formula for serums as each product's ingredients can vary significantly. A serum simply means a concentrated way to deliver a number of different active ingredients, to provide added skincare benefits.  
Titanium Dioxide
Titanium dioxide is a mineral that protects the skin from UVA and UVB radiation. It is often used in sunscreens and moisturisers.
Zinc Oxide
Similarly to titanium dioxide, zinc oxide protects the skin from the sun's harmful UVA and UVB rays. Zinc oxide is virtually invisible, which is why many opt for this rather than titanium dioxide when it comes to skin protection.
If you're looking for more information about zinc, this guide could help point you in the right direction.
Here at Vitabiotics, we believe that radiance and nourished skin starts from within. Perfectil contains a comprehensive blend of essential vitamins and minerals to support skin health. When combined with an effective skincare regime, you'll be well on your way to achieving radiant, beautiful skin.
For more superb skincare tips, read our skincare guide on 6 simple ways to keep skin healthy and glowing