Exhilaration, excitment, joy, amazement - all emotions it's common to feel when you find out that you're pregnant. But something that's talked about less often is that it can also be a time of pregnancy anxiety and worry, especially when when a higher risk factor is involved. Here's Fran talking about how she felt during her first pregnancy, and when she found out she was expecting twins: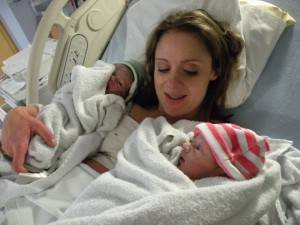 I am very lucky. I've had two pregnancies, which have resulted in three healthy children. However, that's not to say my pregnancy journeys have run completely smoothly.
Despite all that I'm about to reveal, I really enjoyed being pregnant and aside from swollen feet and a lot of nosebleeds (with my twins) towards the end, I was in rude health throughout. However, perhaps due to hormones or maybe because Mother Nature was preparing me for becoming a mum, I did turn into a massive worrier. So what was my experience with pregnancy anxiety?
Early pregnancy anxiety
I didn't suffer from morning sickness, which was great, but that prompted me to take numerous pregnancy tests, as I was worried that I didn't feel pregnant in the slightest. When I was struck with extreme tiredness for about two weeks, it was almost a relief as it was the 'confirmation' I needed and I could relax and stop buying pregnancy tests. However, I couldn't relax that much as I wanted to keep the pregnancy under wraps until the 12-week scan. That meant I was constantly trying to think of excuses as to why this previous party girl couldn't attend various social events; that was pretty tiring in itself!
At eight weeks I got a bit of a bleed. I was petrified and had to wait an agonising three days for an early scan. This revealed that all was well and I got my first look at my baby. I cannot begin to describe the relief. Nothing could prepare me for the excitement of the 12-week scan though, when I could make out an actual baby shape! I definitely calmed down a lot after the scan, knowing all was good and that I was out of the real danger zone for miscarriage. I was also able to share the news with everyone, which was a fantastic feeling. I didn't tire of breaking the news. It was an amazing experience and I thoroughly enjoyed the rest of the pregnancy and only really worried/had paranoia about undercooked meat or potentially eating some cheese I shouldn't.
The pregnancy journey came to an end and it was the start of the motherhood chapter. I think less than a month had passed before I thought that I could quite easily go through it all again (though I wasn't actually planning to for a while!).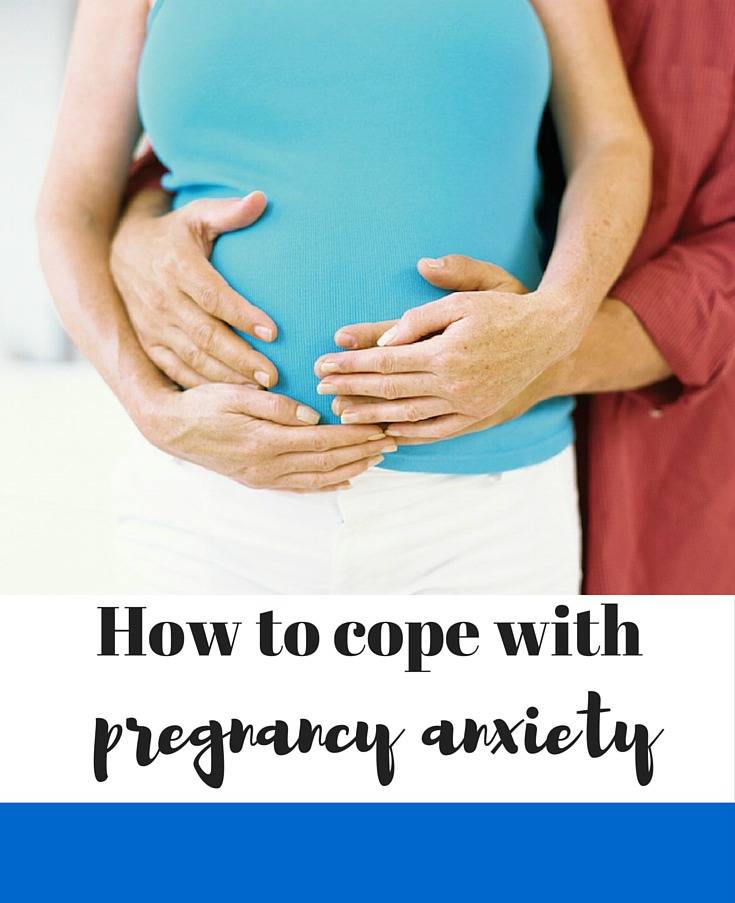 My second pregnancy - and this time it's twins...
Second time around, I thought I would be far more chilled but it wasn't to be. At six-and-a-half weeks I got a bleed. I had the same sinking feeling as before. My husband reassured me that I'd had the same thing previously and everything had been fine. However, this time the bleed was more. I went for an early scan. This was when we discovered I was expecting twins. We were delighted, shocked and a bit bemused. It seemed like a massive leap from being a mum-of-one to a mum-of-three!
I immediately started Googling about twins. This was a big mistake as I spent the next six weeks panicking about Vanishing Twin Syndrome (VTS) – something I had discovered on my Internet travels and something that happens in a surprising number of multiple pregnancies. I went for another early pregnancy scan when I thought I had a 'loss of pregnancy symptoms', such was my concern about VTS.
A multiple pregnancy is automatically considered 'high risk' due to the increased chance of premature labour, gestational diabetes and pregnancy-induced high blood pressure.
Much to my delight, with twins, there are more midwife visits, you are also under a consultant and there are more scans. I have to say that despite all of my other concerns, I was not worried about premature labour. I did visit the NICU and SCBU at the hospital just in case though. I talk about it over on my blog The Parent Social.
At my 12 week scan everything was good, but I discovered that one twin, due to a high nuchal translucency (NT) reading, had been given a one in 227 chance of having Down's. In isolation I may not have worried about this too much as I was told this was still considered low risk - though it did sound rather high - but when the other twin was given a one in 1664 chance the discrepancy sent me into panic mode. I knew that I didn't want to have an amniocentesis as with twins this carried a 2% risk of miscarriage, but I did want to investigate further. I went to a clinic on Harley Street. I'm not sure what I thought this would achieve, but I knew I wouldn't be able to put this out of my mind. The scan confirmed that one twin did have a significantly higher NT measurement. However, the nasal cavity and blood flow were good for this twin. The doctor spoke to us candidly about CVS and amniocentesis tests. What I didn't know was that when I left the room my husband was told that the probability of Down's with just the NT and other measurements was one in 98. Thankfully we received a call later on that had blood test results factored in and this brought the chances right down. I was appeased for a while, but then when discussing it all at a subsequent booking in appointment I – without asking - was referred for a fetal cardiac scan (around 50% of children with Down's syndrome have a congenital heart defect). This made me worry again. I had ages to wait for this scan so we went private once again. Whilst this scan couldn't discount minor to moderate heart problems it did highlight there were no major heart defects.
Fast-forward to the 20-week scan and all was good there. I did properly relax then and enjoyed the next 16 weeks immensely until I got PUPPP. No prem labour here, which was fantastic. I was induced at 38 weeks + 2, which was good news as I was coping fine with being the size of a house, but PUPPP meant that I was getting about half an hour sleep a night as the itching was horrendous. I could actually see it disappearing, and it eased, as I was giving birth! Bizarrely, the birth of the twins was about 100 times more straightforward than with my first daughter.
I do envy mothers-to-be who seem to glide through pregnancy without appearing to have any of my neuroses. Whilst I didn't have any health issues and did enjoy being pregnant, I did waste a lot of time worrying about things out of my control and that's my only pregnancy regret.
What was your experience of pregnancy anxiety? Did you have pregnancy fears and worries and did it make you anxious? If so, how did you cope with the worry? Leave a comment and let us know.
Fran is a graduate, wife, mother of three girls (a four year old and 15 month old twins) and, until recently, PR manager for a global financial website.
A blogger and Hubber on some of her favourite subjects, which range from parenting, food and wine to Italy, investing and football; some of Fran's writing can be viewed on her blog, The Parent Social.