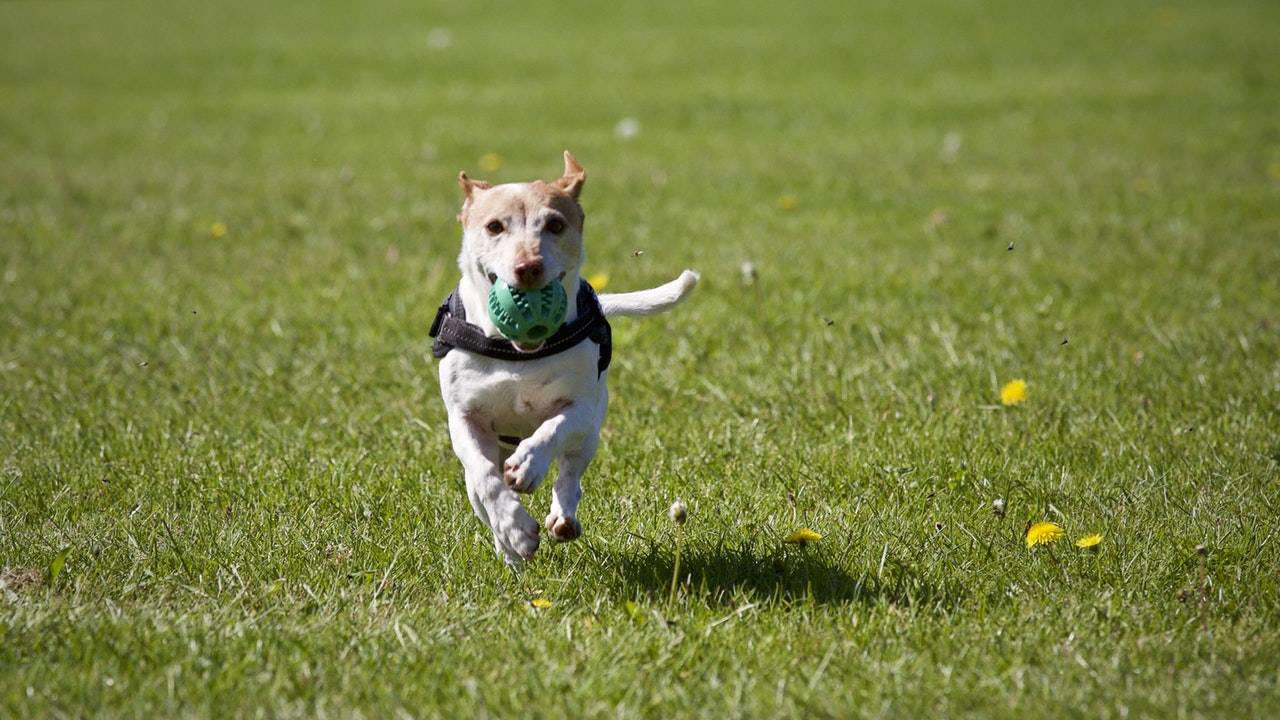 They don't call dogs 'a man's best friend' for nothing – we really would do everything for our dogs to keep them happy and healthy, and they'd do the same for us. So, it's wonderful news that detailed consumer feedback on SuperDog nutritional supplements, conducted in conjunction with dogs from Battersea Dogs and Cats Home, indicates that huge numbers of our loyal pooches could benefit from the Vitabiotics Superdog range.
In fact, according to these initial results, when dogs were given SuperDog vitamins for a month, the majority in almost all categories showed significant improvements in their health and wellbeing.
SuperDog is available in two versions: Health & Vitality and Joints & Bones, one of which were given to rehomed dogs from Battersea, depending on their needs. Many of the dogs being given the supplements (with pre-existing skin and coat conditions, movement, behaviour or energy issues) exhibited signs of better health after taking the SuperDog supplements. Dog owners also rated SuperDog highly for ease of administering, too.
But what else did we learn from the work, and what could it mean for you and your faithful friend?
An Insight Into SuperDog's Credentials With Real Dog Owners.
Here at Vitabiotics, it isn't just your own nutritional needs that we care about supporting – it's also that of every member of your family.
This very much extends to our specialist pet division Vitavet and its range of expert supplements for dogs, SuperDog.
All of the passion and expertise that we have long applied to all Vitabiotics products, have also been applied to SuperDog, to help support your furry friend's health and wellbeing.
Celebrity vet Paul Manktelow (who you may recognise from the TV presenting team for the world famous Crufts dog show) reviewed the findings and shared the feedback results that showed just how beneficial the SuperDog range could be for your pooch.
What Did The Trial Involve?
The product trial was carried out in conjunction with 48 rehomed dogs from Battersea Dogs and Cats Home, which is of course the world's most famous and respected animal rehoming centre. Here at Vitabiotics Vitavet, we are proud to partner with Battersea in its efforts to support vulnerable animals, and for each pack of SuperDog sold, we donate to Battersea.
What's more, once a dog has been matched with a new home, we provide them and their new owner with a SuperDog starter pack to help to support their health in the next stage of their lives.
Dog owners who had recently rehomed a dog from Battersea were given a month's supply of SuperDog vitamins, either Health & Vitality or Joints & Bones, depending on their dog's pre-screened needs.
The owners were then asked to complete a special questionnaire survey about their dog's health and experiences with SuperDog both before and after giving their dogs the nutritional supplement. This provided clear insights into the benefits of SuperDog for the various breeds and conditions represented across the dogs in the trial.
Potential Wide Ranging Benefits For Dogs
The dogs participating were divided into one of four categories, depending on the one or multiple concerns they experienced beforehand: 'Skin and Coat', 'Behaviour and Energy', 'Ailments' and 'Other'.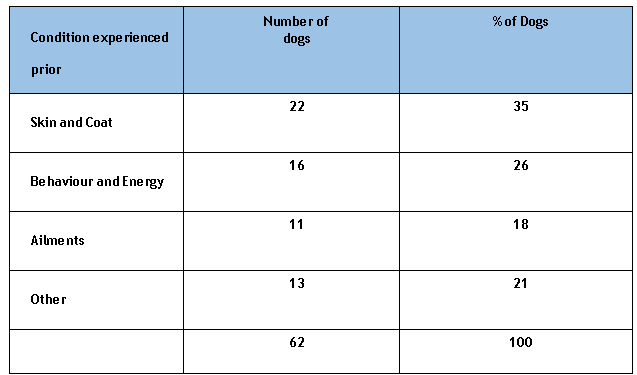 Skin and coat conditions were the most common, with just over a third (35%) of the participating dogs affected. 'Behaviour and Energy', meanwhile, covered the 26% of dogs that were specifically identified as lacking energy.
Of the 18% of dogs in the 'Ailments' category, most were identified as having joint issues. Finally, the majority of 'Other' conditions were related to weight loss.
So, What Did We Learn?
In a nutshell, the findings indicated that SuperDog vitamins could offer significant benefits for the health of dogs– and convenience for their owners, too.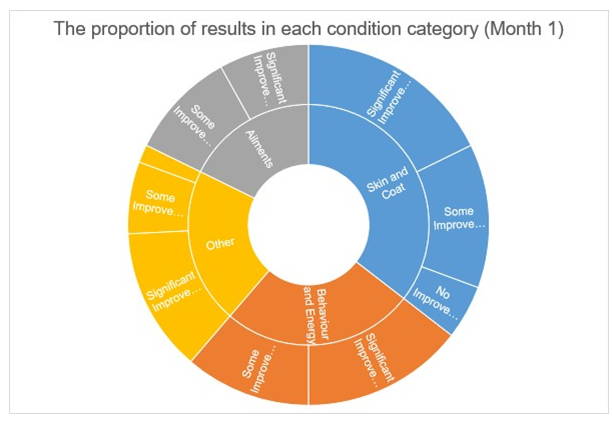 According to the feedback, after just one month the vast majority of dogs across all categories showed improvement. With the most common areas for the participating dogs being 'Skin and Coat' and 'Behaviour and Energy' conditions, these were key areas of concern for the owners. We are delighted to share that SuperDog performed most strongly in these areas:
92% of dogs experienced improvement in skin and coat conditions
100% showed improvements in behaviour and energy
It was heart-warming to hear what the dogs' owners had to say, especially about the ease of administering SuperDog vitamin tablets. For ease of giving SuperDog supplements,75% - three quarters - of owners that responded gave a score of 10/10 for how easy it was to give SuperDog supplements, and 85% of owners that responded gave a score of 7/10 or more.
The Praise Has Been Rolling In!
Everyone on the Vitabiotics Vitavet team has felt delighted to have received such great feedback from dog owners in the consumer trials so far.
One dog owner commented, "my dog's coat is fantastic and they seem really healthy", while another observed that "Rosie seems so bright and perky for an elderly dog, and I'm sure the supplements have helped with her joints, especially in this cold weather."
Another even said: "Poppy loves eating the pill. It's a treat for her." And if dogs themselves love SuperDog, who are we to argue?
Why not, then, browse the SuperDog range now to see what all the fuss is about? Our Vitavet SuperDog supplements, Health & Vitality and Joints & Bones, are designed to support your dog's nutrition so that they can feel at their very best.