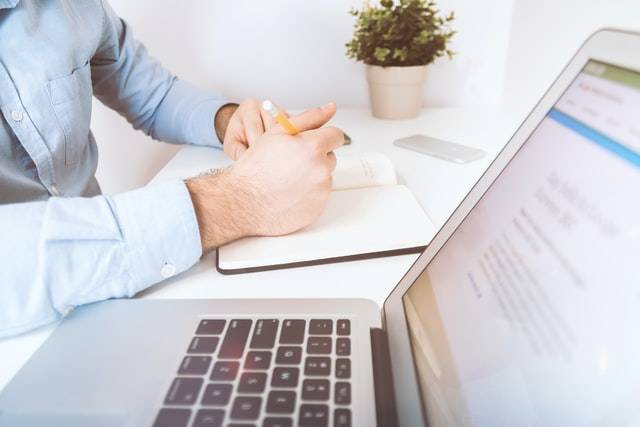 In support of men's health awareness month, lovingly referred to by many as Movember, We take a look at some of the biggest issues men have when it comes to opening up about medical issues to their GP.
There have already been many studies that suggest men are far less likely to seek medical advice when they think something is wrong and are more likely to end up in hospital as a result. To help men get a better idea of things they should be asking when they head to their GP, we've answered some FAQs around a checkup. For example, what medical tests should every man have, and what will happen when I visit my GP?
What Should I Ask My Doctor?
Statistically men visit their GP a lot less than women, which means you might have a few things you'd like to go through when you finally do book an appointment. To get the most out of the time with your GP, remember an appointment is only ten minutes long, so if you have a lot to discuss, book a double appointment so neither of you are feeling rushed.
The main questions you may want to ask could be around common medical issues, such as prostate cancer. Your GP provides a safe and discreet environment to discuss any issues, some of which you may feel are sensitive.
If you have been experiencing anything out of the ordinary, such as fatigue, loss of appetite, nausea or lumps and discolouring of moles, it's always advised to get these checked whilst visiting your doctor.
Your GP is there to help you in any way possible, so use their knowledge to put your own mind at ease.
What Happens At A Doctor Check Up?
There's nothing to be worried about when heading to the doctors, it will be a confidential chat to discuss your issues and check over anything that you may be worried about.
When you're called in your doctor will sit you down and simply ask you why you've decided to come to see them. Following that, a brief examination may take place, but any bigger investigations will be separately scheduled.
Medical Tests Every Man Should Have
Which examinations you should have depend on many different factors, such as medical history, current health and age. Those over 65+ will often have regular checkups and examinations, such as blood pressure, ECGs and prostate exams.
Once you reach 40, your doctor may suggest that you book an appointment for a full health check as it's around this age that you become more at risk for common medical issues such as heart disease, diabetes and kidney problems.
If you are wondering which tests to have, it's best to ask your GP directly to see which would be most beneficial to you and your situation.
To keep yourself in the best health possible, it's important to make sure to follow a healthy diet and exercise routine. This can help keep your general health in top condition, but if you want a little something extra to support your overall health, you can take a look at our comprehensive Wellman supplements!