Looking For The Best Easter Cooking And Craft Activities? We Round Up Our 10 Favourite Bakes And Makes
Can you believe the Easter weekend is nearly upon us? This time of year is the perfect opportunity to get cooking or crafty indoors with your little ones. So, here at Vitabiotics, we decided to come up with some great snack and bakes ideas for you and your children to explore this Easter.
1. Easter Nest Cake
The classic Easter nest cake is a no-bake, tasty treat that anyone and everyone can easily make. Simply gather together some milk chocolate, breakfast cereal, cake cases, a muffin tin, wooden spoon, big glass bowl, saucepan, tea towel and teaspoon, and follow Cathy James' instructions on the NurtureStore website. While this recipe also includes small eggs, you're free to leave them out if you're worried that they could be a choking hazard.
2. Easter Tree Decorations
If you want to decorate your Easter tree, these simple Easter salt dough decorations are perfect (even if they're also slightly messy – which, to be fair, is the bit your kids might be looking forward to). It's all based on the usual salt dough recipe of half a cup of salt, half a cup of water and a whole cup of flour. It's a great way to bring those novelty shape cutters at the back of your cupboard back into use, too.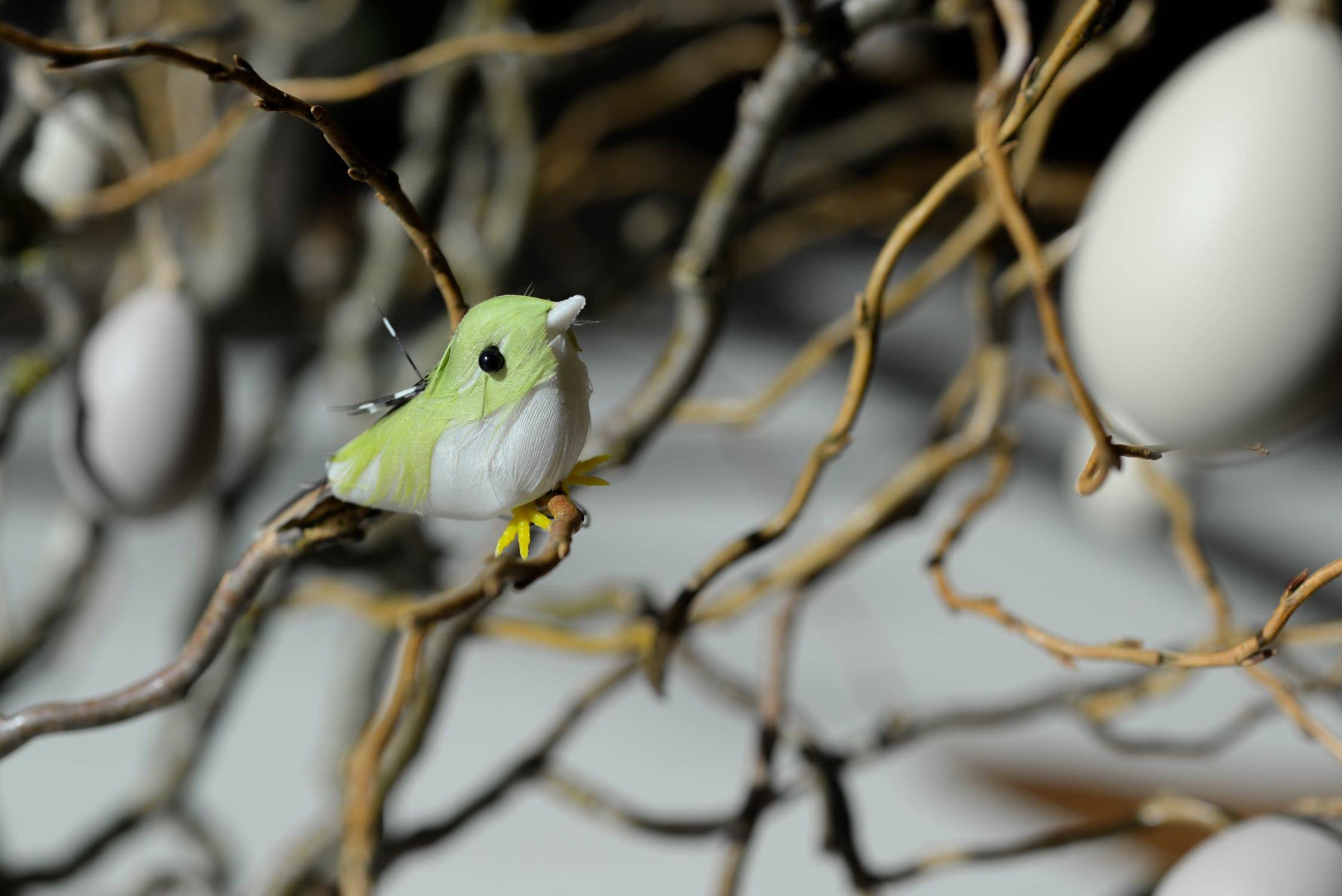 3. Carrot-shaped Cheese Ball
Traditional cheese balls often fail to attract much interest from children. It'll be a very different situation, though, if you prepare this giant cheese-covered carrot snack. It's packed with savoury flavours like bacon, ranch seasoning and, of course, sharp cheddar cheese. See what the fuss is all about on the No. 2 Pencil site.
4. Bunny And Chick Bookmarks
Whether you plan to do most of your spring reading in the shade or the sun, these adorable handmade bookmarks will be just the thing for getting into the Easter spirit. Cori George of the Hey, Let's Make Stuff blog has already provided the PDF files for both the bunny and chick design, so all you have to do is print and cut them out, before assembling with glue.
5. Baa-lamb Muffins
Adding the icing and mini mallows that represent the sheep's wool on these little vanilla cakes will be especially fun for your young ones to do. The main recipe will be a cinch for you to follow, too, simply requiring self-raising flour, baking powder, softened butter, caster sugar, large eggs, milk, and the associated mini mallows, icing and food colouring. All in all, they're the ideal mix of something 'cakey' and something crafty.
6. Bunny Rabbit Handprint Cards
We've already touched on how kids love to get messy, and it's no different when it comes to paint! These handprint cards are fun for adults too though, not least as they're a form of craft that are also a keepsake, and easy to do with babies. Paint your little one's hand with white paint apart from the thumb, and get them to squeeze together their little finger and ring finger, and their pointer and middle finger, to create the impression of bunny ears. Then, wait for the white paint to dry, before adding pink paint to the bunny's ears and nose, and finally using a black sharpie to draw a face.
7. Easter Biscuits
When it comes to fuss-free Easter treats, you can't do better than some delicious sultana-filled biscuits, topped with icing and chocolate eggs. They're so unfussy, in fact, that as the Asda Good Living site explains, your little one will be able to largely make them themselves – with your help and supervision, of course! The ingredients that you'll need to gather for these fun biscuits include softened butter, caster sugar, finely grated zest of unwaxed lemon, large free-range egg yolks, plain flour, currants, royal icing sugar and – of course – those sugar-coated mini eggs for finishing them off.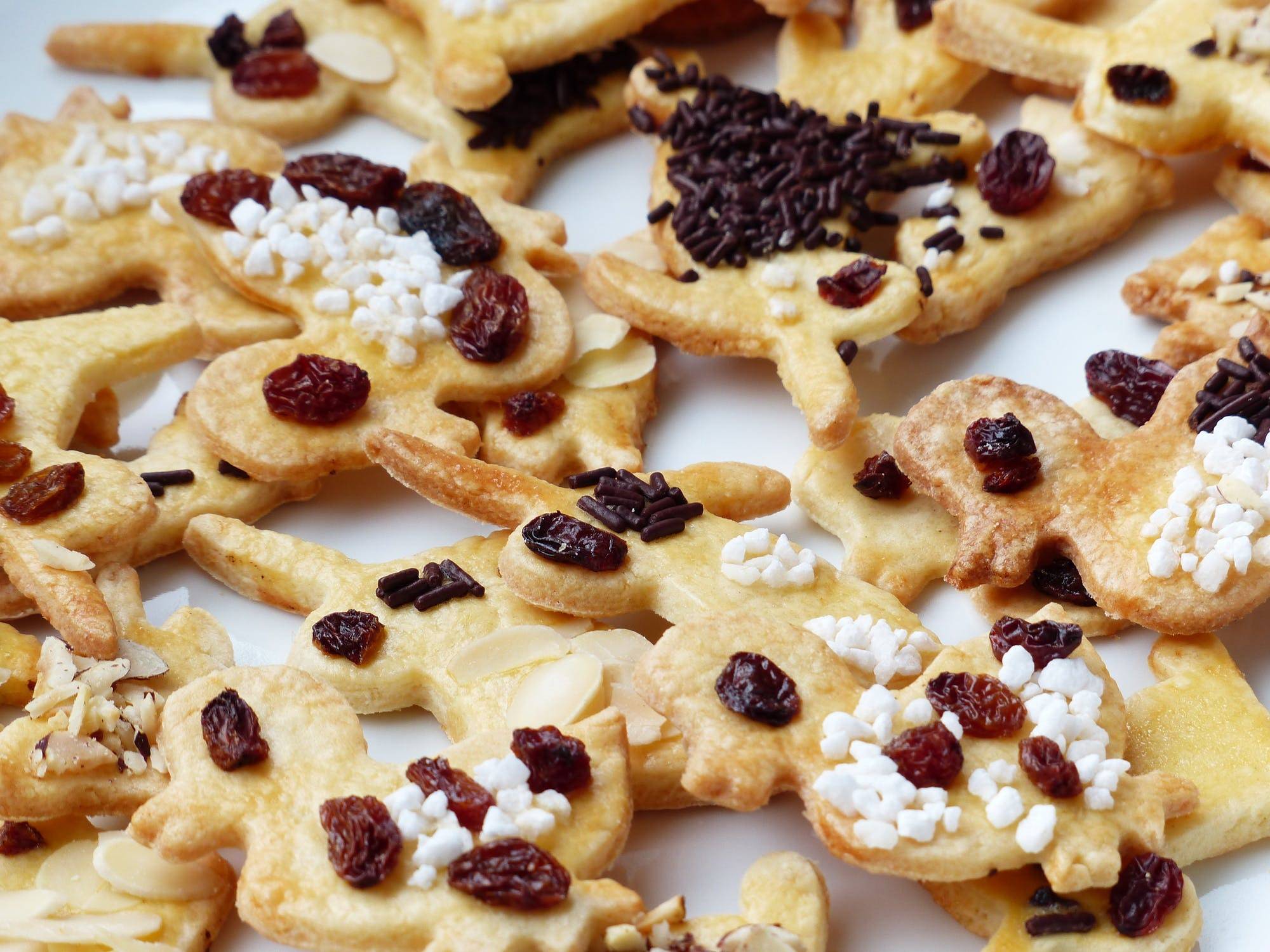 8. Edible Easter baskets
Easter baskets filled with sweets are one of the great traditions of this time of year. But what if you could also eat the baskets, which also happen to contain frosting and be topped with coconut and further treats such as mini eggs or jelly beans? The Oh Nuts blog explains all.
9. Chocolate-covered Strawberries
Aren't chocolate-dipped strawberries more of a Valentine's than an Easter thing, we hear you ask? It's a fair question – but as this blogger shows, you only need some orange candy melts to make them resemble cute carrots that the Easter bunny himself would relish. What's more, why eat the resulting carrot chocolate-covered strawberries plain, when you could also create pudding cups for them with the help of crushed Oreos?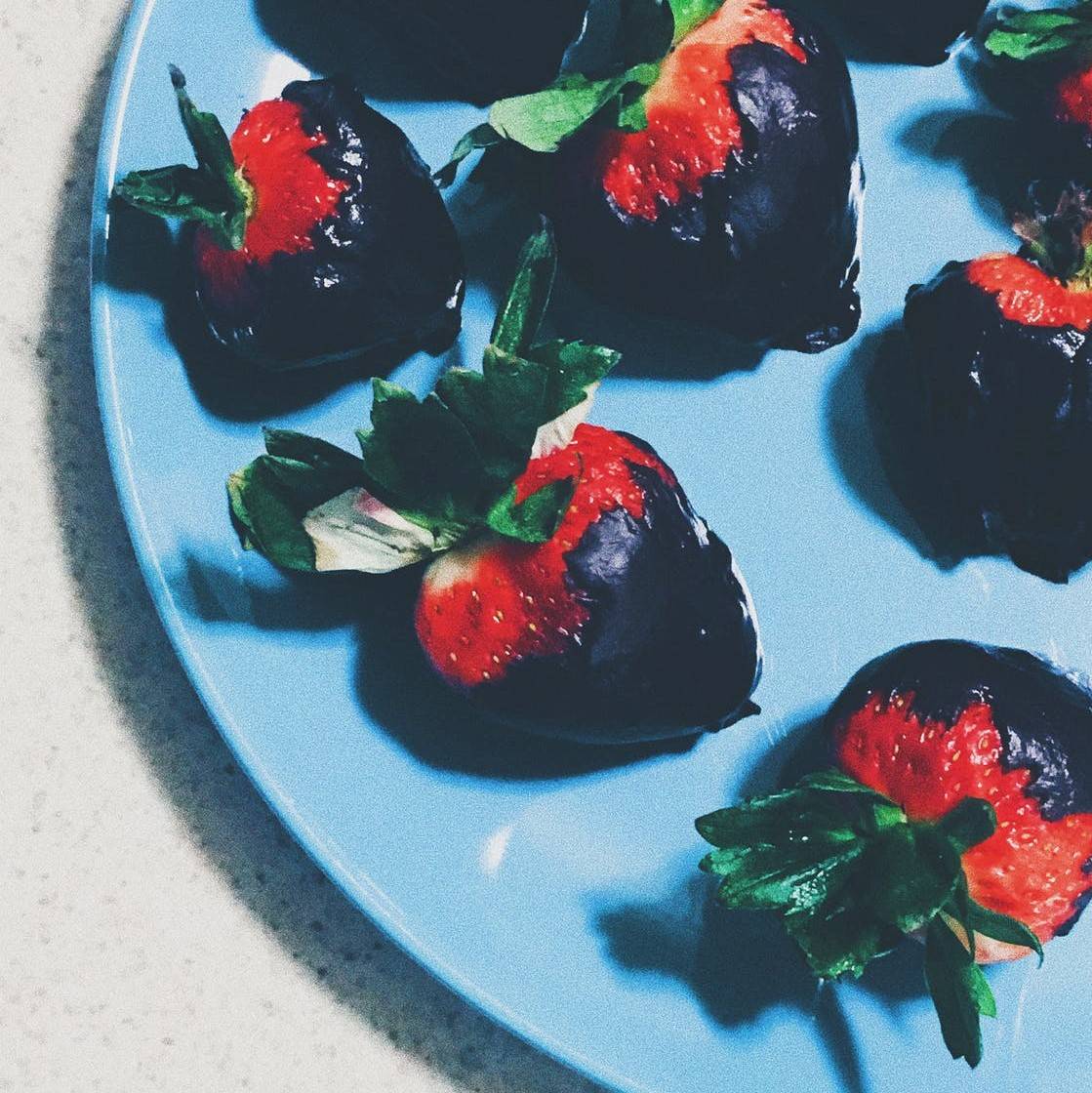 10. Colourful Easter Egg Glasses
As an alternative to the traditional bonnet, why not make these colourful glasses? The full tutorial's over on the Let's Do Something Crafty site, but you'll only need some cardboard, paint, glue and some elastic or string to get started. Just cut a glasses shape out of the cardboard, cut small holes out for the eyes, and use some other cardboard to cut out Easter egg shapes to further enhance the glasses. Then, these elements can all be glued together and painted. There's lots of room for experimentation with this one!
And once the Easter weekend is over, make sure you read our post on ideas for leftover Easter eggs. The festival of Easter may be largely about fun for you and your family, but you'll also want to set a good example to your little ones with our great reusing and upcycling ideas.