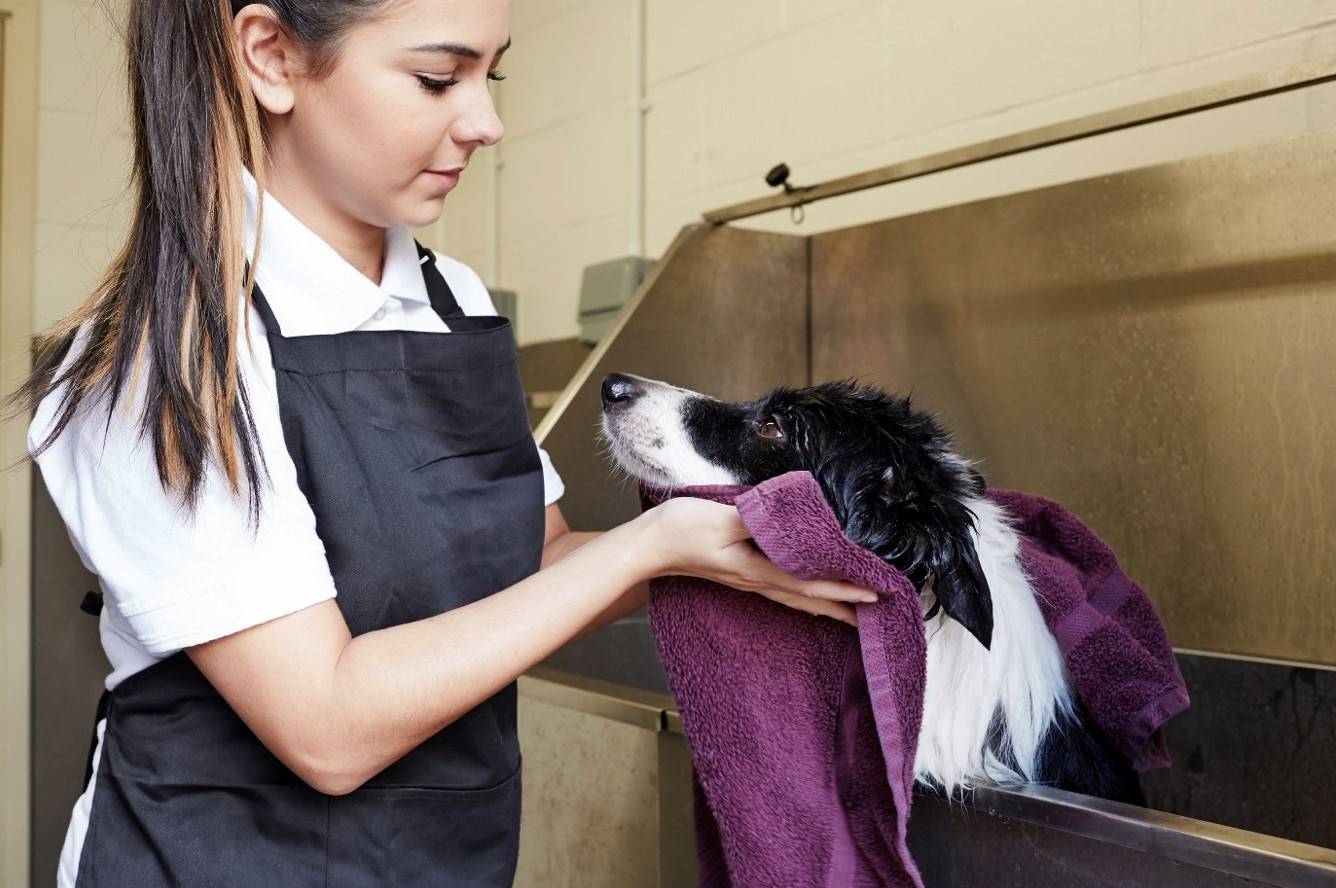 For humans, a trip to the salon might feel like a luxury, but for some dogs it's a necessity. For dogs with long hair, it's especially important to keep on top of their grooming, both at home and with a reputable professional. However, regular grooming helps to keep all types of dogs healthy and comfortable, as well as looking good.
No one knows this more than our friends at Battersea. As one of the few rescue organisations to operate with a non-selective intake policy, they see a range of animals arrive at their gates every single day. Last year alone, they took in over 1,600 animals and grooming was a key part of their care plan.
Here, their experts share some of their top tips to help you with grooming your furry family member:
Try to keep any grooming situation as relaxing as possible and take each step slowly.
Not all dogs enjoy being groomed, so it's important to build up positive associations with not only the action of grooming, but also the tools used for grooming, like brushes and combs and any sprays or towels. You can do this using a long-lasting treat or a favourite toy to keep them calm and occupied during grooming, and by introducing them to the different tools outside of a grooming situation when they're calm and can move away if they want.
Choose the right brush for your dog's coat. Most brushes will have advice on the types of dogs or fur that they are suitable for, and your vet or your groomer will be able to advise of the best type of brush to use at home.
For short-haired dogs, grooming should be done at least once a week. For a long-haired dog, more regular grooming may be needed to prevent knots from matting. Some even longer-haired dogs may need brushing out after each walk. If you're unsure, your vet or groomer should be able to advise.
If your dog does need a bath make sure to detangle any matted fur first while it's dry, and then use pet-safe shampoo with lukewarm water, avoiding areas like the face, mouth, and inside their ears. Before getting them out of the bath or shower, check them over to make sure you've rinsed off all the shampoo residue. If you're unsure about how to bathe your dog, or what to use, always check with your vet first.
If your dog has any skin problems, always check with your vet first and ask for advice and anything to watch out for before grooming them at home.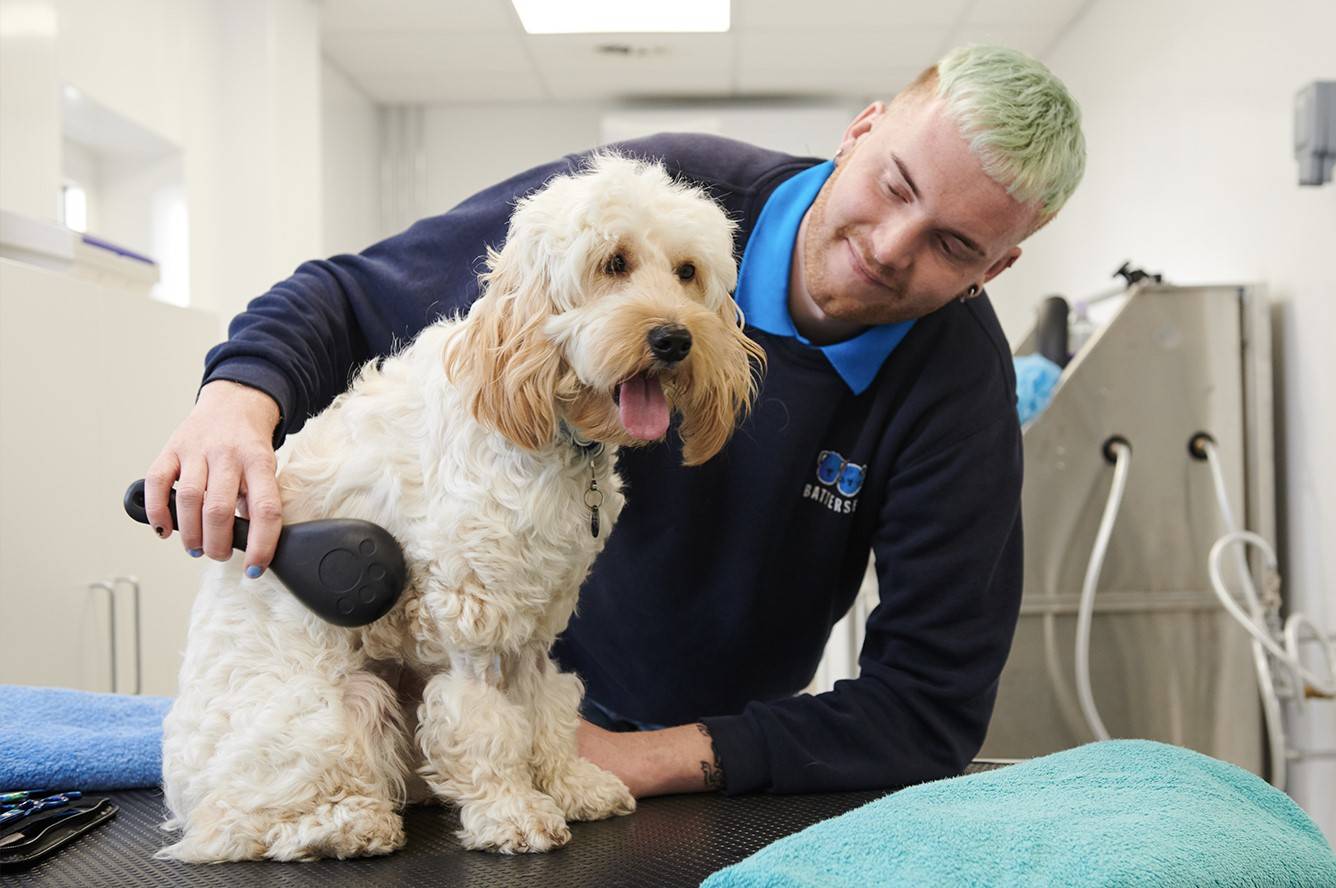 Vitabiotics is proud to be a long-term supporter of Battersea. From 2022, Vitabiotics will be donating 35p plus VAT of every pack of SuperDog sold. This will help fund their vital work supporting dogs and cats in their centres and around the world.